Fans At Bat
Gather your family or friends and head to Busch Stadium to take batting practice with the pros! Cardinals fans can take on-field batting practice at Busch Stadium. Each $1,350 package includes access for up to 12 people.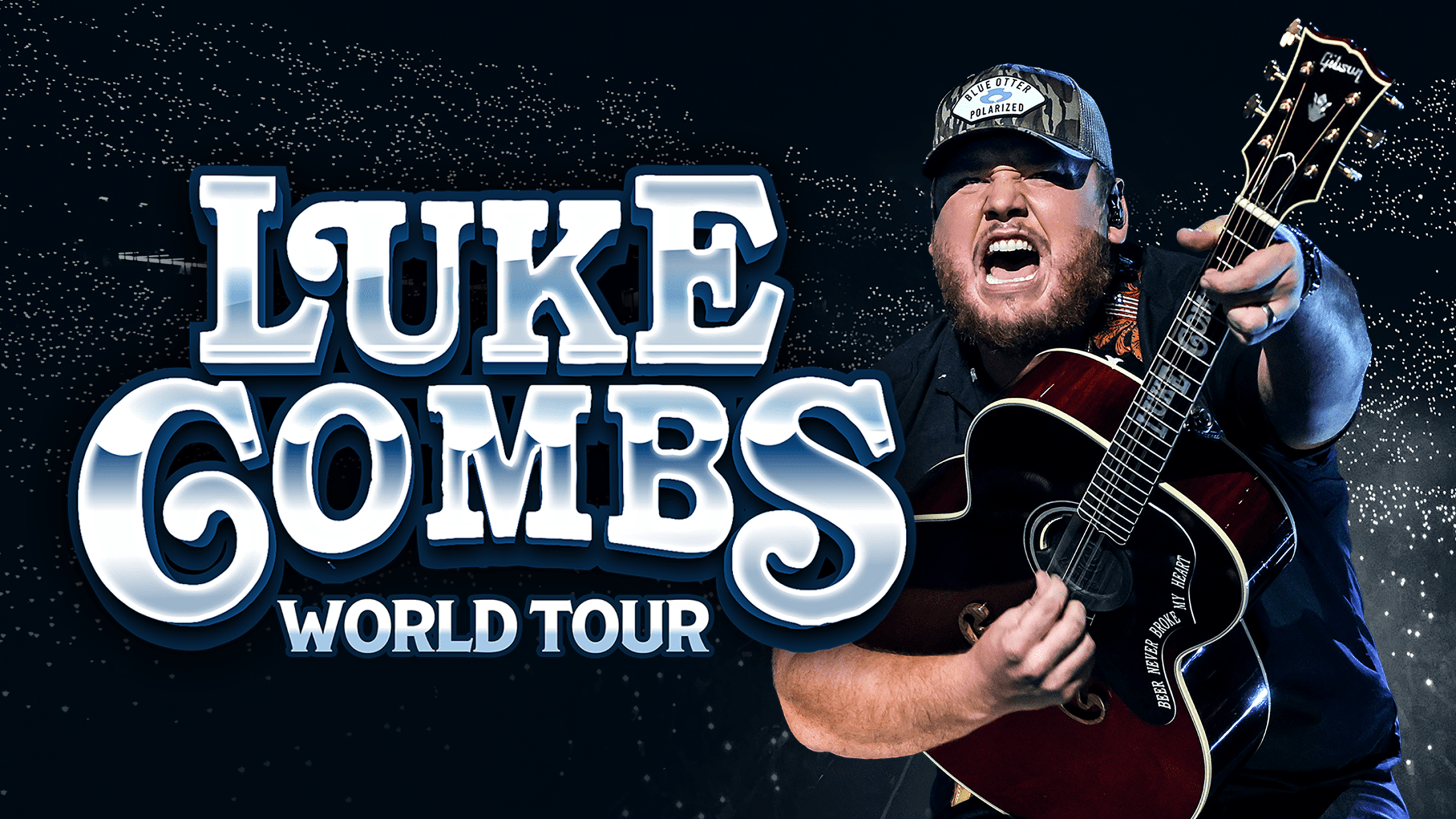 Luke Combs Concert
We are Doin This! Don't miss Luke Combs when he hits the stage at Busch Stadium on Saturday, June 17th, 2023! It will be Better Together when he returns to the STL, so grab your buds (friends & beers) - because a Beer Never Broke My Heart. It will be a Beautiful Crazy night to remember, Forever After All.
Riley Green, Lainey Wilson, Flatland Cavalry and Brent Cobb will round out the lineup for this epic show!
Thursday, July 6, 2023
Friday, July 7, 2023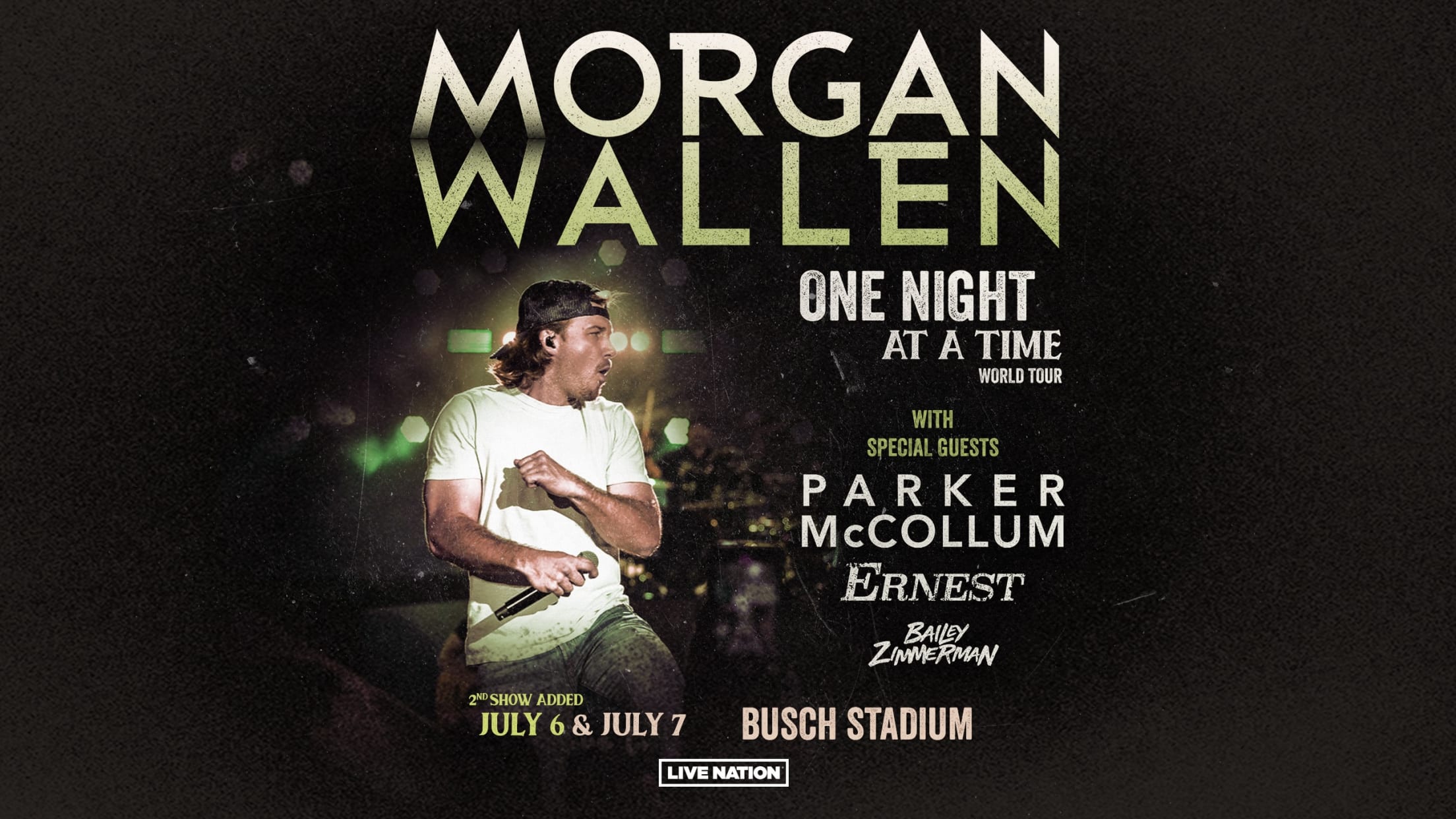 Morgan Wallen Concert
We Thought You Should Know that you're about to be Livin' The Dream... don't miss Morgan Wallen when he hits the stage at Busch Stadium on Thursday, July 6th and Friday, July 7th, 2023!
Parker McCollum, Ernest and Bailey Zimmerman will round out the lineup for this show!
Saturday, September 9, 2023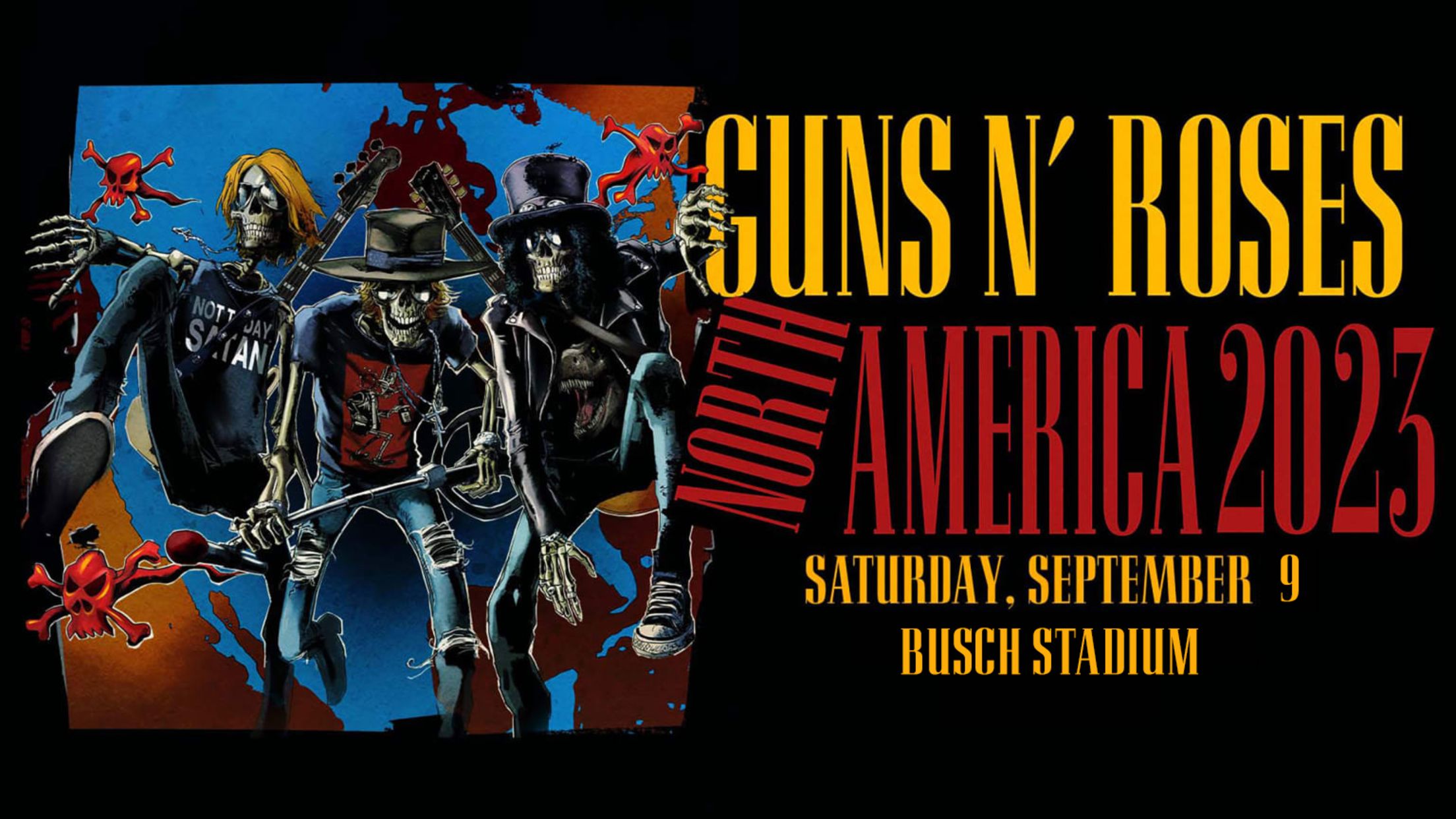 Guns N' Roses Concert
Get ready to rock! Guns N' Roses take the stage at Busch Stadium on Saturday. September 9th for their 2023 tour.

Upper Deck Golf
Upper Deck Golf is bringing golf back to Busch Stadium, giving fans an exclusive opportunity to play a round inside the iconic St. Louis ballpark on November 11-13, 2022. Tee times will be available for bookings to the public starting in mid-July, but fans can sign up for Upper Deck early access now.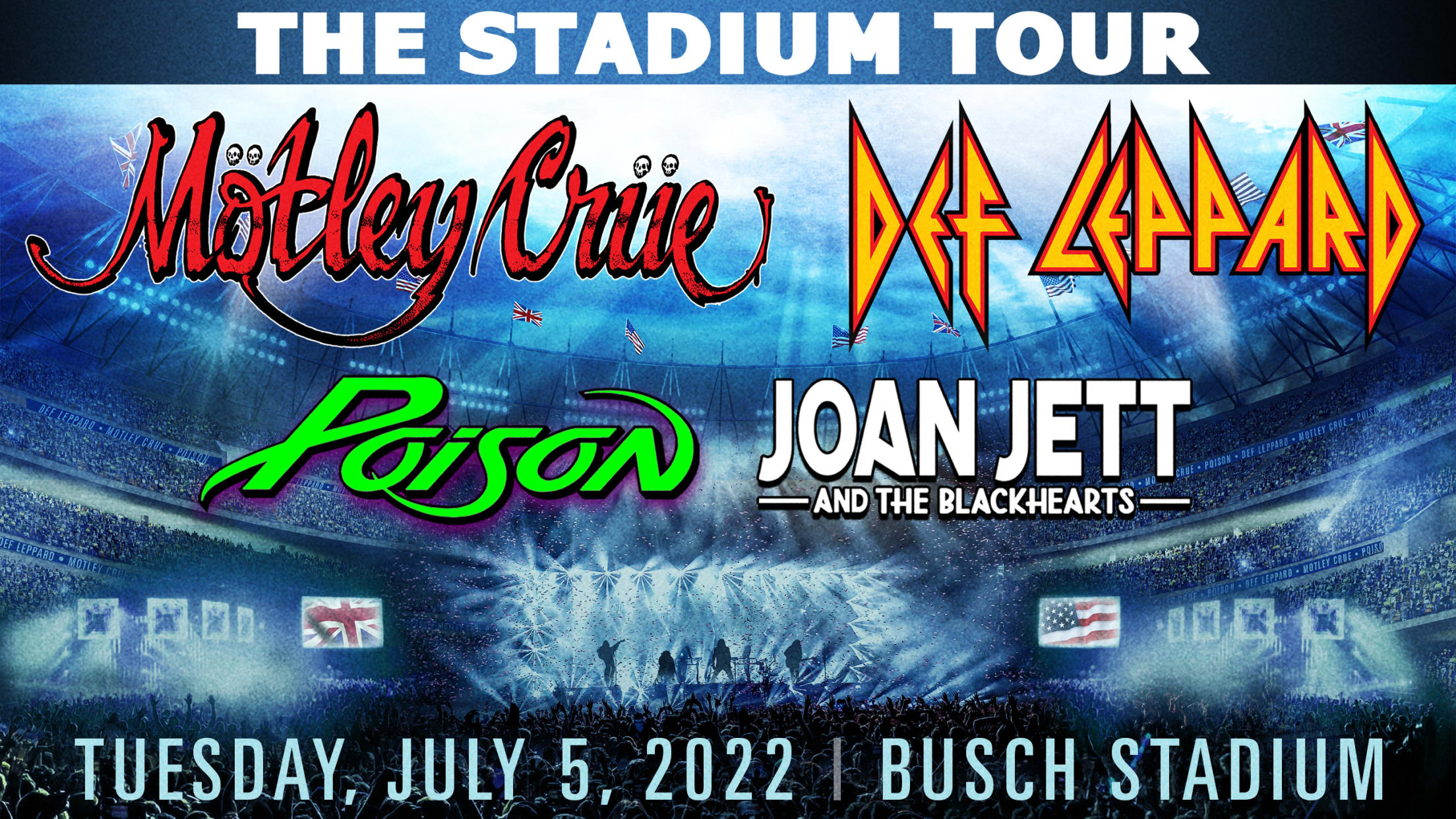 Mötley Crüe and Def Leppard Concert
Busch Stadium will feel like Home Sweet Home when Mötley Crüe comes to town. It will be mass Hysteria because Def Leppard will also take the stage that night. You won't have Nothin' But A Good Time when Poison joins in on the party. As if that wasn't enough, you'll be singing I Love Rock 'N Roll all night, as Joan Jett and the Blackhearts will round out this incredible lineup!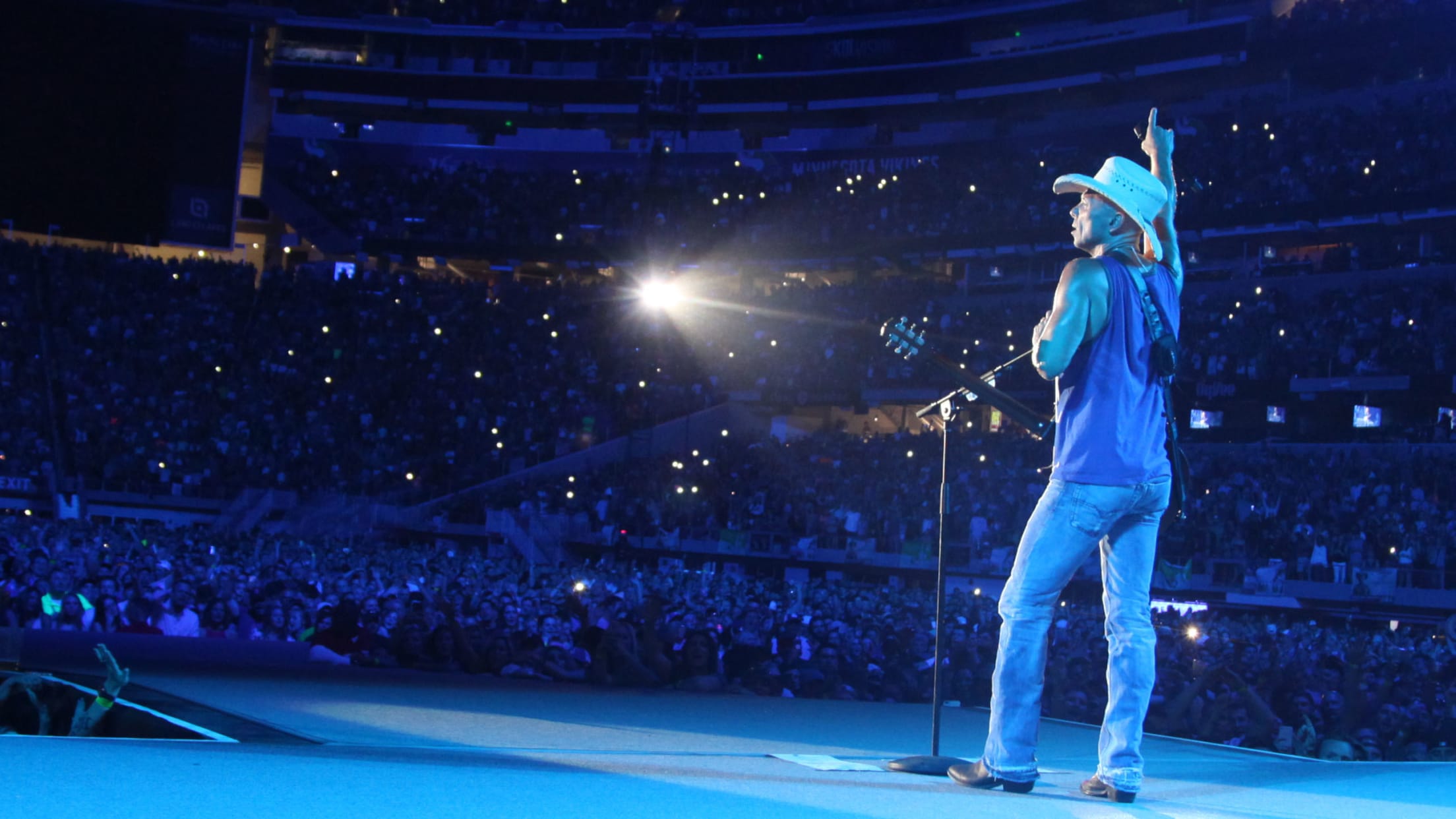 Kenny Chesney Concert
It's official!! Kenny Chesney will return to Busch Stadium on Saturday, May 7, 2022 as part of his Here and Now Tour presented by Blue Chair Bay Rum and fueled by Marathon. All tickets purchased for the Chillaxification Tour, originally scheduled for 2020, will be honored for the 2022 show.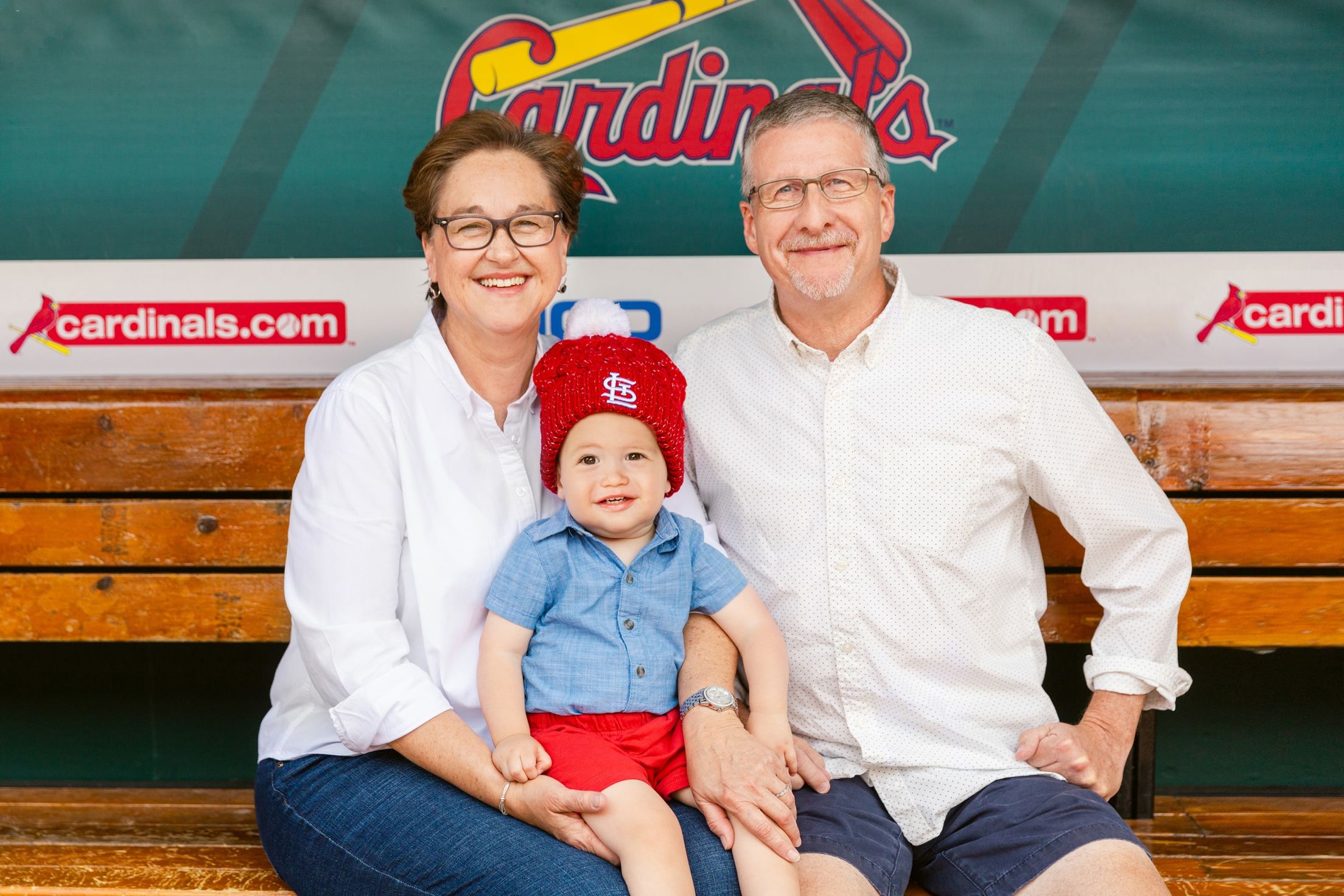 Busch Stadium Holiday Mini Photo Sessions
Add a little baseball to your family's holiday season with a mini photo session at Busch Stadium!
Each $500 package includes:
20-minute private photography session with L Photographie
Your customized greeting on the scoreboard
10-12 high-resolution, edited digital images delivered by December 15
Voucher redeemable for (1) complimentary appetizer from Cardinals Nation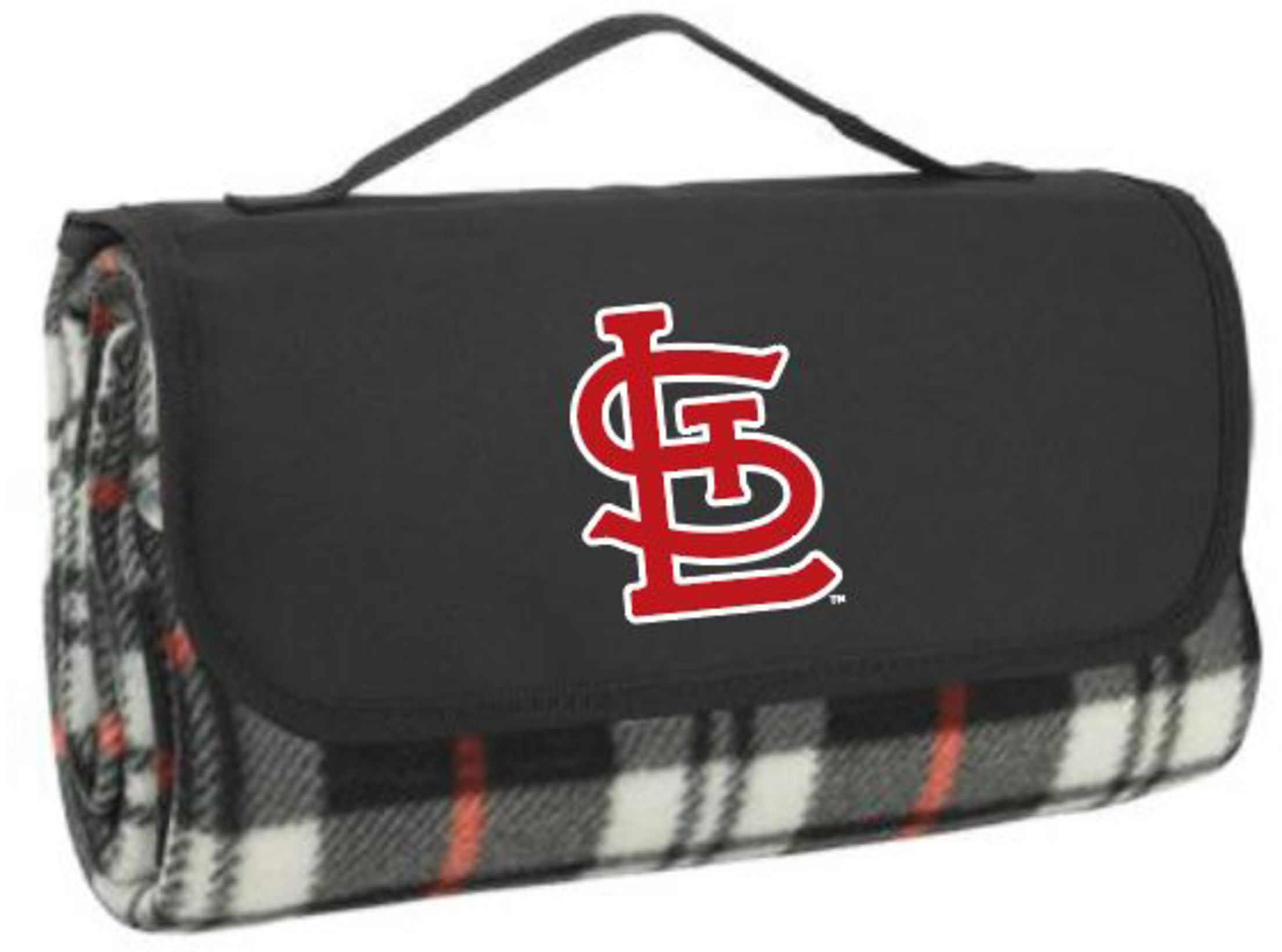 Movie Night at Busch Stadium
It's Movie Night at Busch Stadium! For the first time, baseball heaven will open its gates for a public movie night. On Friday, July 9th, The Rookie, featuring Dennis Quaid, will play on the scoreboard. Tickets start at just $25 for adults and $15 for children, and include a voucher for a hot dog and soft drink, plus FREE parking!
Busch Stadium Spring Mini Photo Sessions
Celebrate family and the return of baseball with a spring mini photo session at Busch Stadium! Each $500 package includes:
20-Minute private photography session with L Photographie for a family or group of up to 6 people
Photo locations in areas such as stadium seats and the field warning track
10-12 high-quality edited digital images with an online downloadable gallery
St. Louis Cardinals photo frame
Family access to the Cardinals Hall of Fame & Museum in Cardinals Nation following each photo session
Voucher for a free food item in Cardinals Nation Restaurant & Bar
Printable gift certificate for gift recipient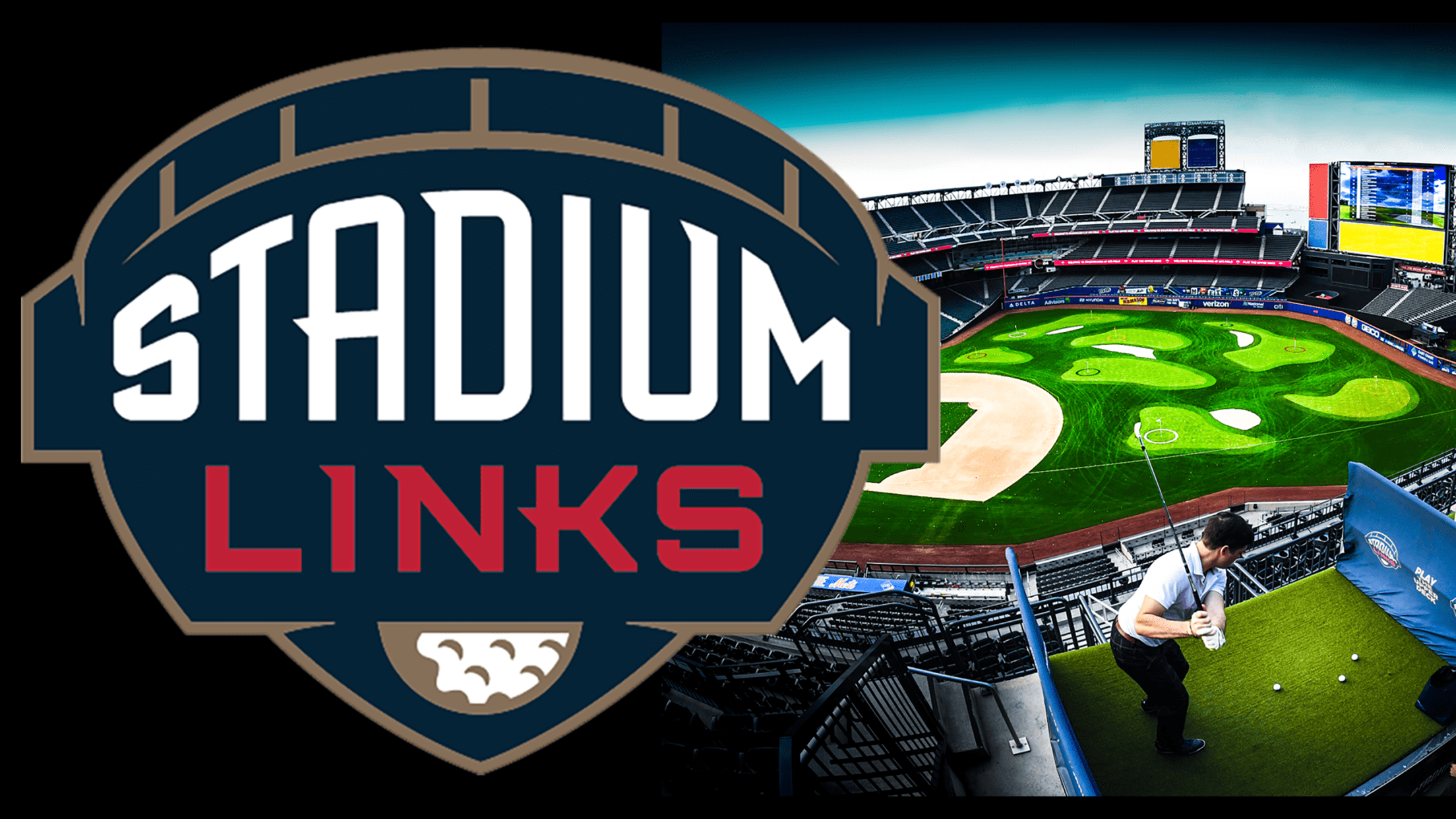 Tee it Up at Busch Stadium
Get ready to tee it up at Busch Stadium! The Cardinals are partnering with Stadiumlinks to transform Busch Stadium into a custom, one-of-a-kind golf course!
This exclusive event will give you a first-of-its-kind opportunity to tee off from nine different locations throughout the ballpark, offering you unique golf shots from varying elevations and angles.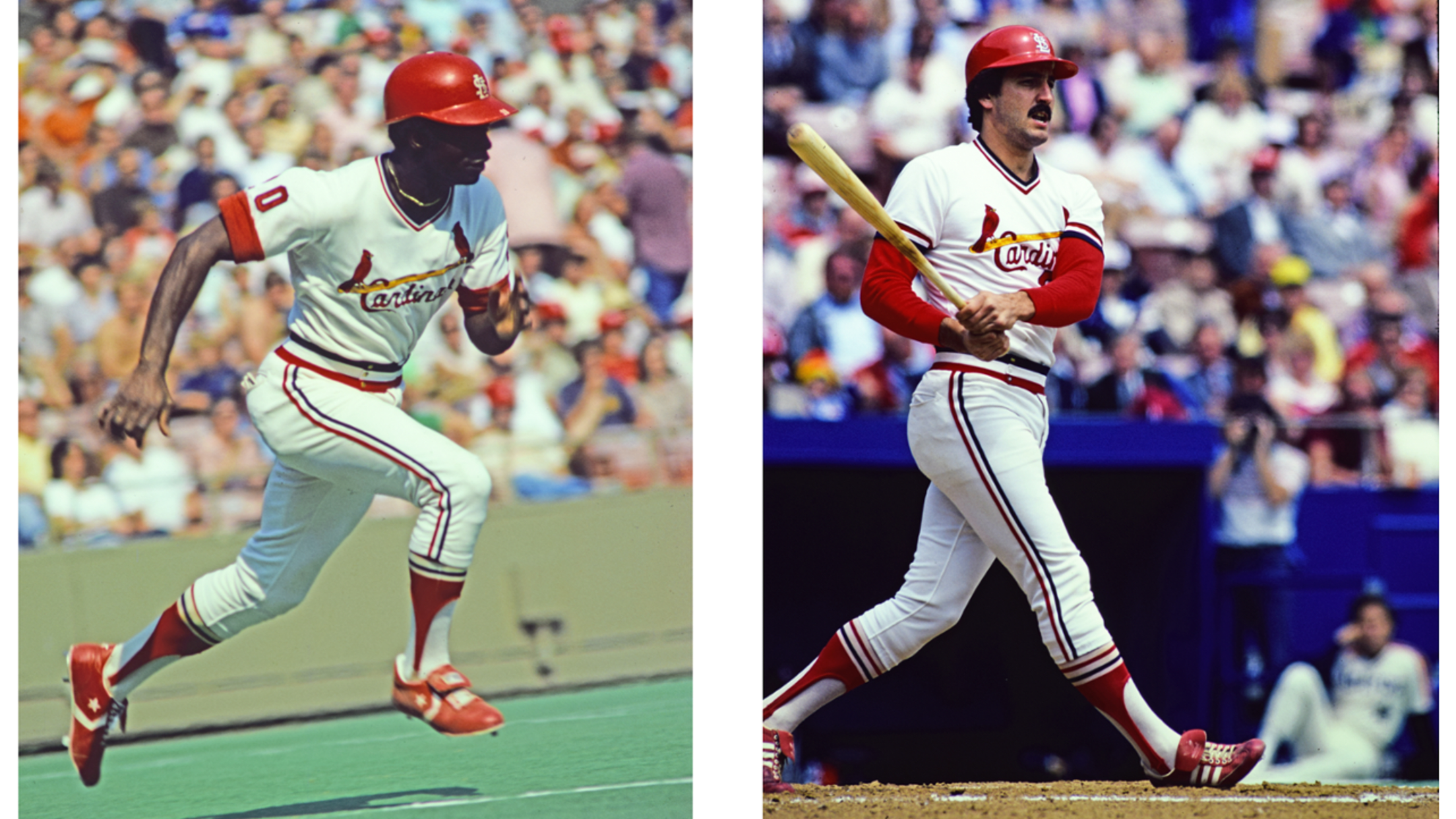 Lou Brock and Keith Hernandez Speaker Series
Hall of Famer Lou Brock will join his former teammate Keith Hernandez on April 18 for an evening of reminiscing on their baseball careers. Guests will enjoy cocktails and appetizers on the warning track of Busch Stadium before heading to the UMB Champions Club for an upscale buffet dinner. After dinner, guests will be seated for a captivating program with Brock and Hernandez moderated by Cardinals broadcaster, Dan McLaughlin. At the end of the evening, all attendees will leave with a baseball autographed by both Cardinals Alumni.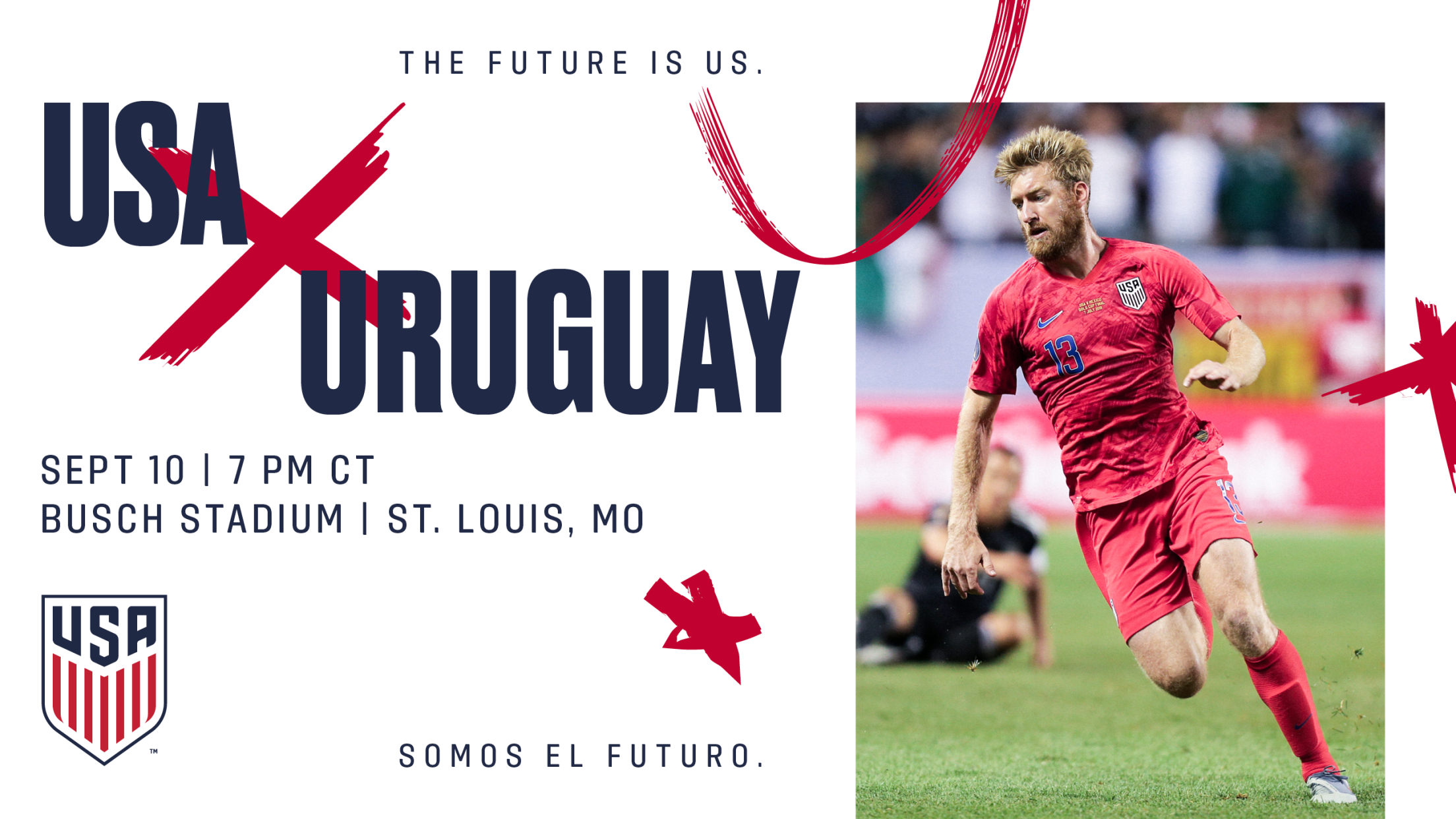 U.S. Men's National Team vs. Uruguay
The U.S. Men's National team will face fifth-ranked Uruguay in the U.S team's final match before the start of the Concacaf Nations League, a tournament which will help determine qualifying for the 2022 FIFA World Cup. The MNT takes the field at Busch Stadium for only the second time in 20 years, following the 6-1 win against St.Vincent & the Grenadines in a FIFA World Cup Qualifier on Nov. 13, 2015.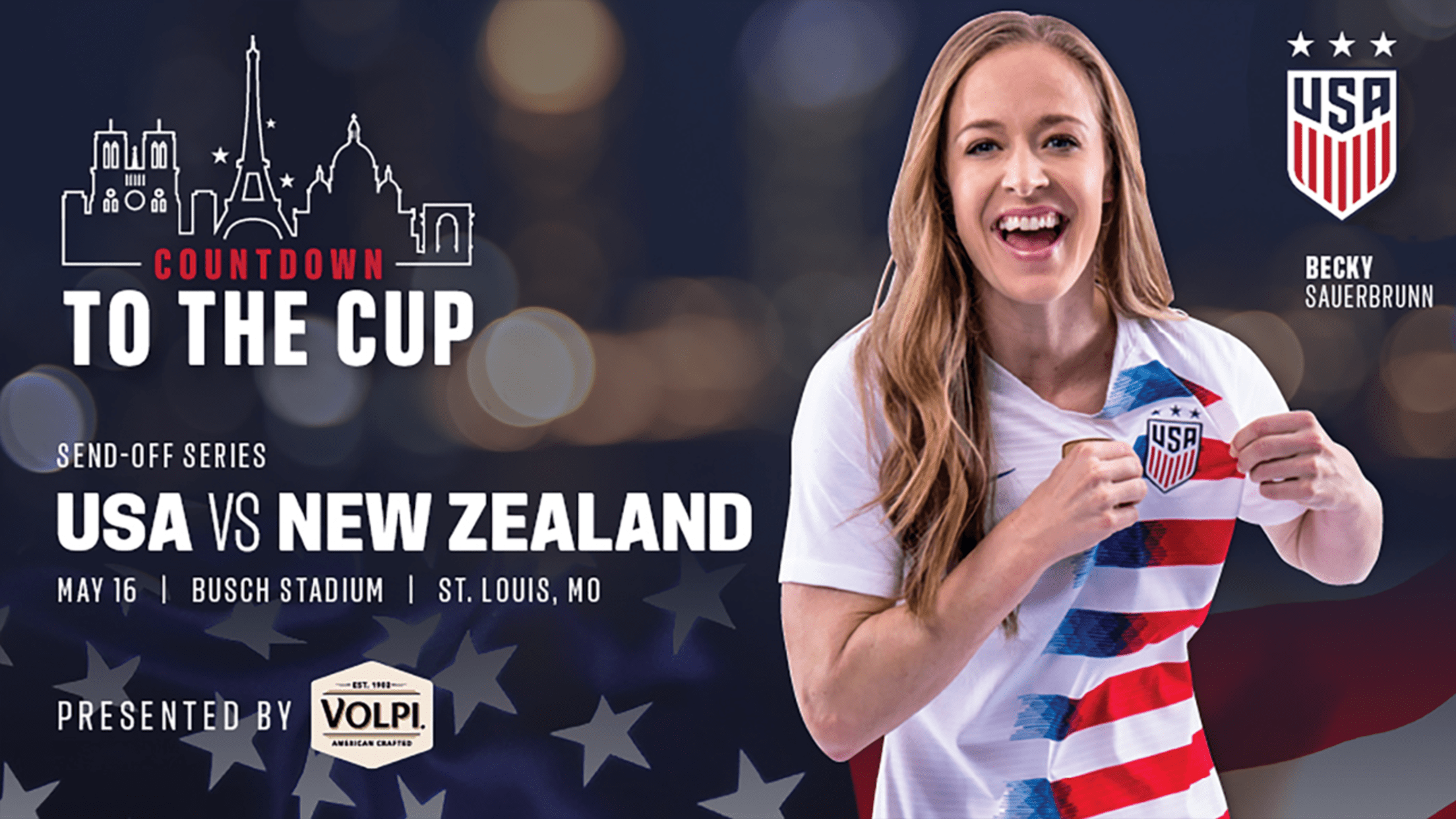 U.S. Women's National Team vs. New Zealand
U.S. Soccer has announced "Countdown to the Cup," the schedule of matches and venues for the U.S. Women's National Team in 2019 that will lead into next summer's FIFA Women's World Cup in France. Countdown to the Cup will run from January to May with the USA playing a total of 10 games, including one right here at Busch Stadium!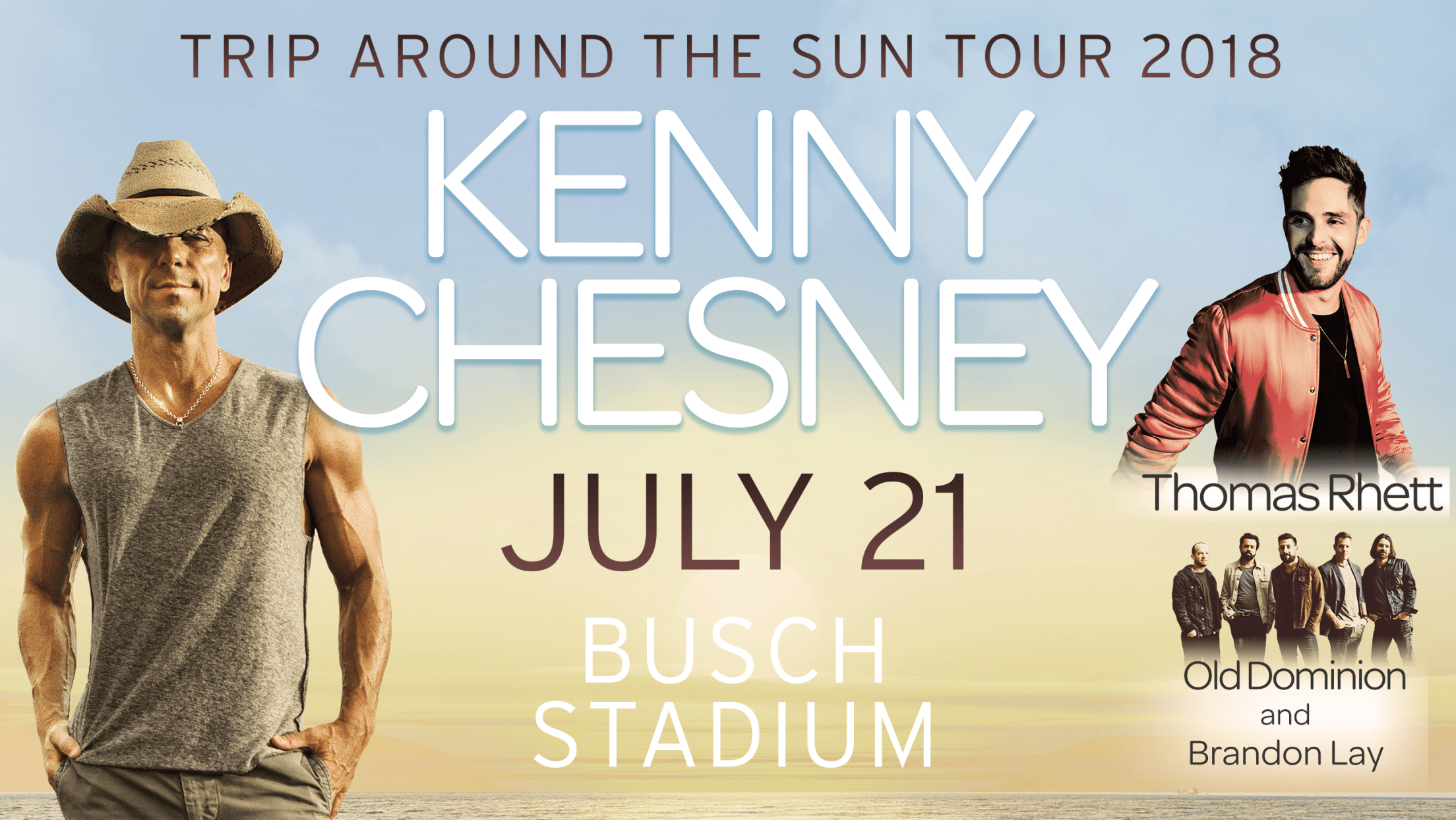 Kenny Chesney
Kenny Chesney will take Busch Stadium on a Trip Around the Sun on Saturday, July 21, 2018.