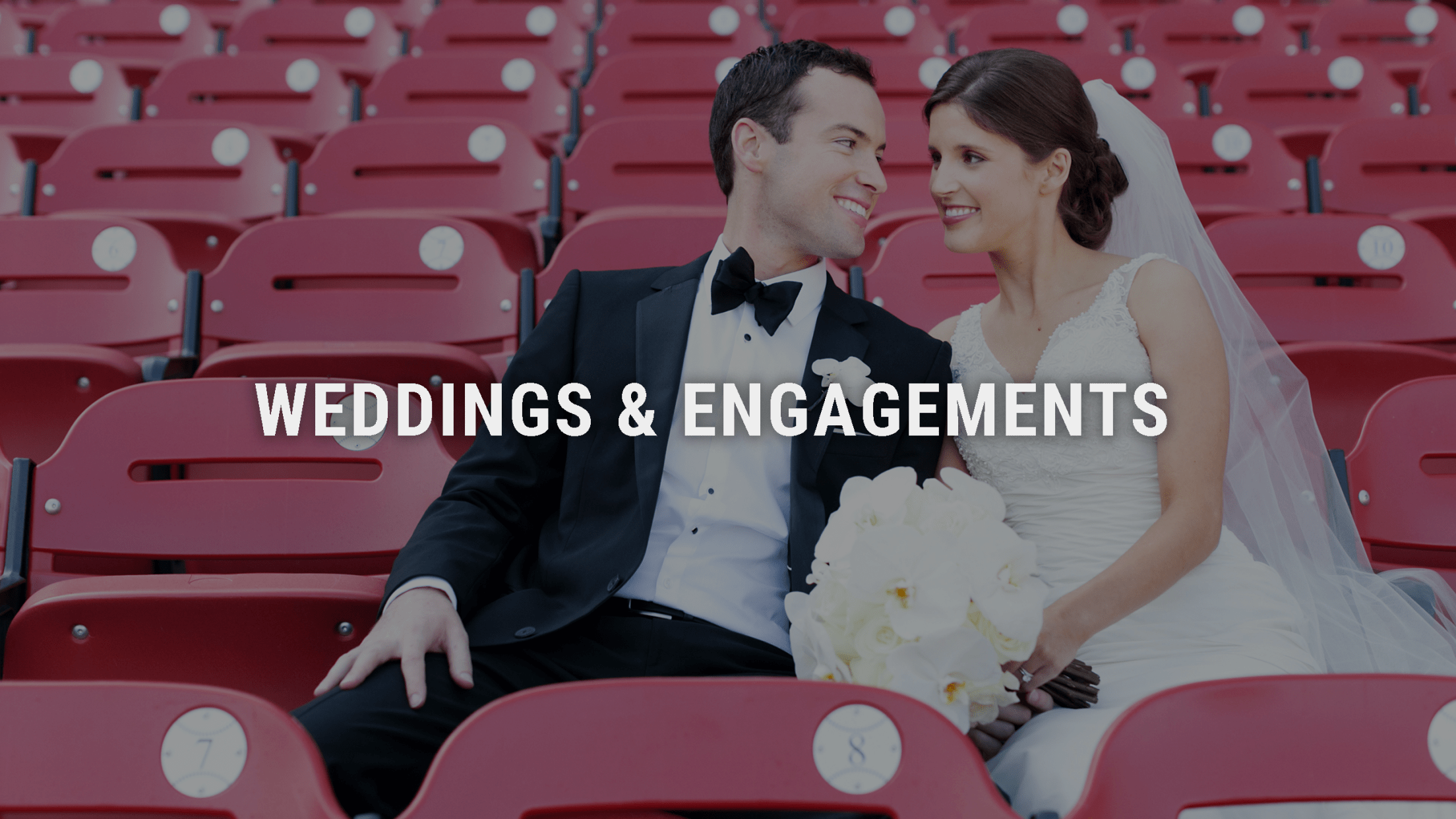 Hold your wedding ceremony and reception in the Champions or Redbird Club.
With its many unique venues, Busch Stadium is the perfect place to hold your wedding ceremony and reception.
Hold your wedding ceremony at home plate, with the field and Busch Stadium as your backdrop.
Busch Stadium has many unique venues where you can host your wedding reception on your special day.
Celebrations of all sizes are welcomed at Busch Stadium.
Busch Stadium makes the perfect backdrop for portrait sessions of all types.