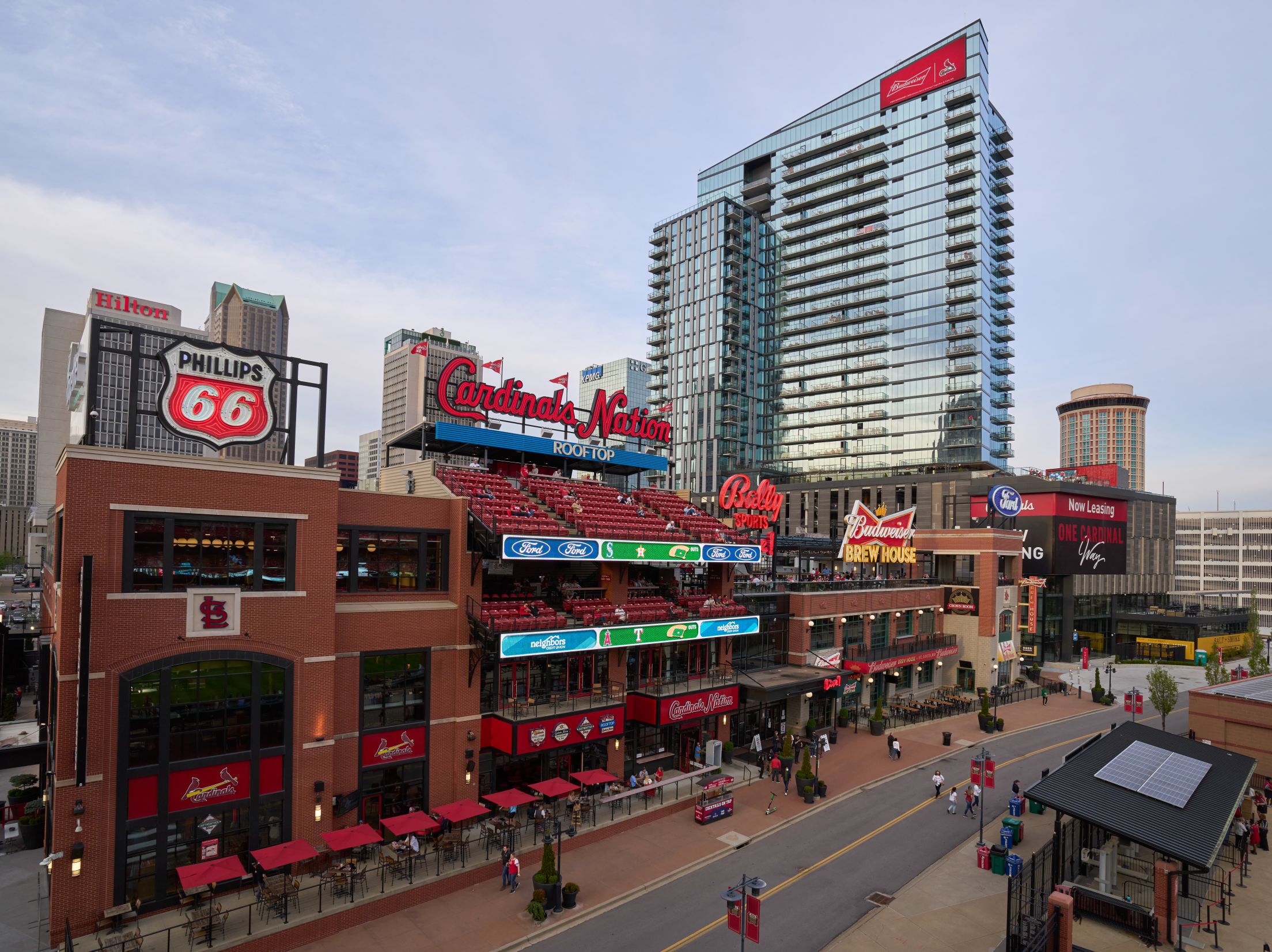 Prohibited Items
Cardinals Nation reserves the right to inspect all items entering Ballpark Village.
Prohibited items include but are not limited to the following items:
Alcoholic beverages and non-alcoholic beer
Aluminum containers, glass bottles/items, metal cans, thermoses
Animals (with the exception of service dogs or other service animals trained to perform work or tasks for the benefit of a person with a disability or other service animal expressly authorized under applicable law)
Bags larger than 10" x 10" x 8". Guests are encouraged to limit bags for stadium entry. Exceptions will be made for medical bags and diaper bags with a child. All bags will be inspected upon entry.
Balloons, beach balls and other inflatables
Brooms
Chairs, stools, including bleacher seats with backs
Commercial camera equipment (lenses longer than length of the camera body), including video cameras, tripods, and monopods
Containers - aerosol cans (i.e. hairspray, sunscreen), aluminum or glass cans and bottles, flasks, non-factory sealed plastic bottles larger than 2 liters, thermoses.
Coolers – hard-sided and Styrofoam coolers, soft-sided coolers larger than 10" x 10" x 8", hard plastic inserts for soft-sided coolers
Drones
Face paint, costume masks, and any other costume that covers the head/face
Firearms
Fireworks
Flag poles, PVC pipe and other poles
Flasks
Hover boards/skate boards/roller skates, roller blades
Illegal substances
Knives longer than 4 inches when unopened
Laser pointers/lights
Luggage
Noisemakers of any kind, including, but not limited to air horns, cowbells, and Thunderstix
Obscene, offensive, or indecent clothing
Stun guns/tasers
Weapons of any kind
Wrapped packages
Exceptions may be made to the above list and are at the discretion of Busch Stadium Management and Event Staff Personnel.
The St. Louis Cardinals reserve the right to deny entry to a guest if management feels an item may be a hazard to the safety of other guests and/or employees.