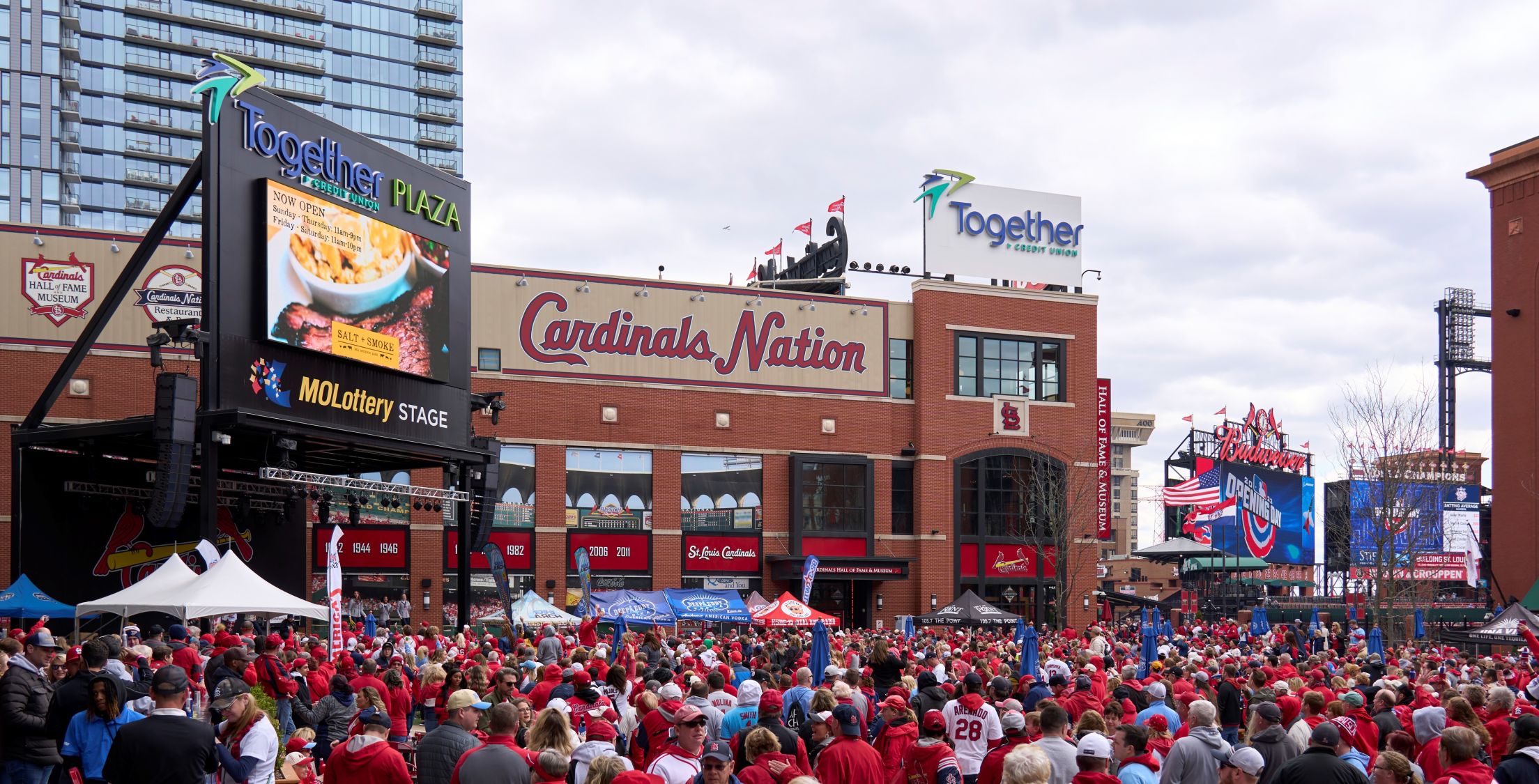 About Cardinals Nation
Experience the Tradition - Every Day!
Cardinals Nation is a first-of-its-kind venue, totaling more than 30,000 square feet and spanning three distinct levels. Included in this remarkable experience is a high-energy, state-of-the-art restaurant and bar, retail store, a Hall of Fame and Museum, a 338-seat rooftop deck and event facility.
Open year-round, Cardinals Nation allows fans to stay connected to the team well beyond the regular season.
Ballpark Village
Feel the energy of game day -- every day!
Located in the heart of the central business district and adjacent to Busch Stadium, Ballpark Village has quickly become the "jewel of the Midwest"! With over 100,000 square feet and three levels of venues, the promise of entertainment, events, eateries and energy create an experience unmatched anywhere in the region.
Highlights include a 40-foot LED monitor, Busch 2 (II) Event Area with a 35-foot LED HD monitor, four Live! concert stages, a retractable roof and, last but not least, a dramatic view into Busch Stadium.
Guest Code of Conduct
The St. Louis Cardinals are committed to creating a safe, comfortable and family friendly experience when fans visit Cardinals Nation. We expect fans who visit Cardinals Nation to observe the Ground Rules for Fans that we have in place at Busch Stadium. Our attire is baseball casual. No obscene or indecent clothing will be permitted.
Click HERE for a full list of prohibited items.