Peloteros elogian a Ichiro tras su despedida del béisbol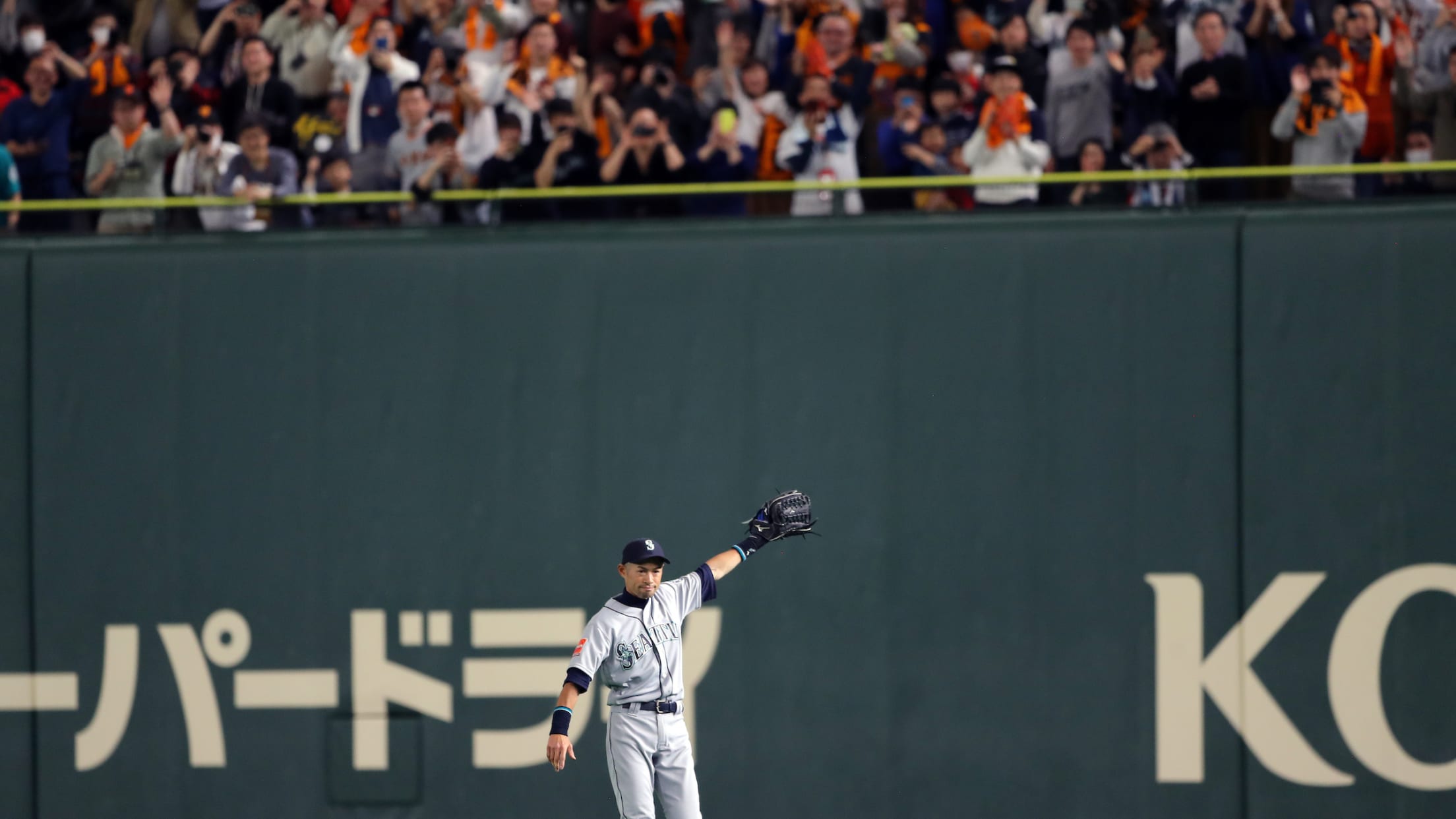 Cuando una figura como Ichiro ha jugado por tanto tiempo en las Mayores y se establece como una leyenda, se adquiere el respeto tanto de sus compañeros de equipo como de sus oponentes. En el día en que se anuncia su retiro del béisbol profesional, Ichiro recibió un alto volumen de mensajes de felicitaciones y elogios, particularmente en las redes sociales. Peloteros de diferentes equipos sacaron un momento para expresarse.
Thank GOD I had the privilege to shake Ichiro's hand before he retired and tell him that was a pleasure to pitch against one of the guys I grow up watching! Thanks for the moments papá we gonna miss you👊🏾👊🏾

— Felipe Vazquez (@F_Vazquez73) March 21, 2019
It was an honor to call you and a teammate and friend. Congrats on a Hall of Fame career! pic.twitter.com/8ARj1AvRPB

— Christian Yelich (@ChristianYelich) March 21, 2019
Congratulations to Ichiro for an incredible carrier, it was an honor to be his teammate and to witness his dedication, professionalism and discipline . Now, HOF next! @Mariners https://t.co/gehNKWS74R

— Edgar Martinez (@11EdgarMartinez) March 21, 2019
Son muy pocos que tienen el respeto universal, tanto de jugadores como de fanáticos, como lo tiene el gran Ichiro.
Se retira un GRANDE. ¡Nos vemos en Cooperstown, Ichiro! 🐐 #LasMayores pic.twitter.com/6N8mmbL1tb

— LasMayores (@LasMayores) March 21, 2019
Christian Fuentes no siempre sabe de lo que habla. Pero cuando lo hace, prefiere que sea de béisbol.
Teams in this article:
Players in this article:
Topics in this article: