Watch Astros' top pitching prospect Forrest Whitley throw a baseball 110 mph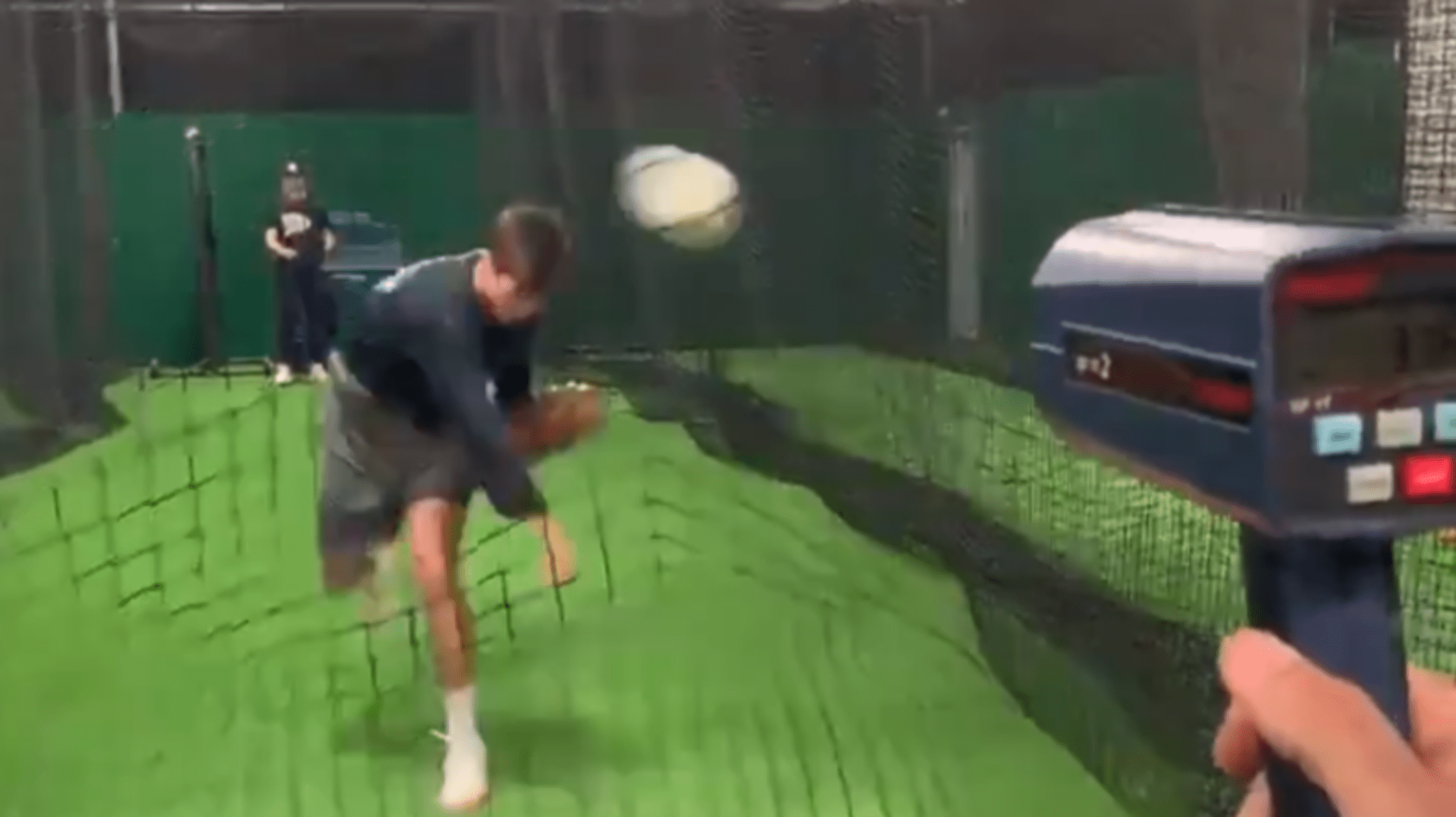 One of the coolest parts about being a professional baseball player must be having the ability to throw a baseball outlandishly hard. Whether it's across the infield, with a crow hop from the outfield or off the mound, chucking a ball with triple-digit velocity has to be a wonderfully exhilarating feeling that most us of will never get to experience.
Tuesday afternoon, Astros top pitching prospect Forrest Whitley harnessed all of his baseballing power to wind up and chuck a ball a whopping 110 mph.
Obviously, this wasn't on the mound, so we shouldn't expect Whitley to be pumping 110 whenever he makes it to the bigs (presumably this upcoming season at some point) -- but this is still a super impressive feat. This particular pitching technique is usually referred to as a "pulldown" and is meant to increase a pitcher's velocity when they step back on the mound if it's carried out regularly.
Whitley's pulldown wasn't quite as fast as Indians hurler Trevor Bauer, who threw a ball 116.9 mph last offseason, but Whitley still has a few years to catch up to Cleveland's most incessant Twitter fiend.
When asked about Whitley's pitch at the Winter Meetings, Astros manager A.J. Hinch had an answer ready to go.
"We don't get to throw from that distance and we don't get a running start, but other than that, it was great," quipped Hinch.
At the very least, it was enough to stir the competitive fire of Hinch's ace on the Astros, Justin Verlander.
Oh yeah.... pic.twitter.com/yMVYzKNUg5

— Justin Verlander (@JustinVerlander) December 12, 2018
Well played, JV. Well played.
Teams in this article:
Players in this article: