Watch Trevor Bauer throw a ball 116.9 mph (!) during a high-intensity workout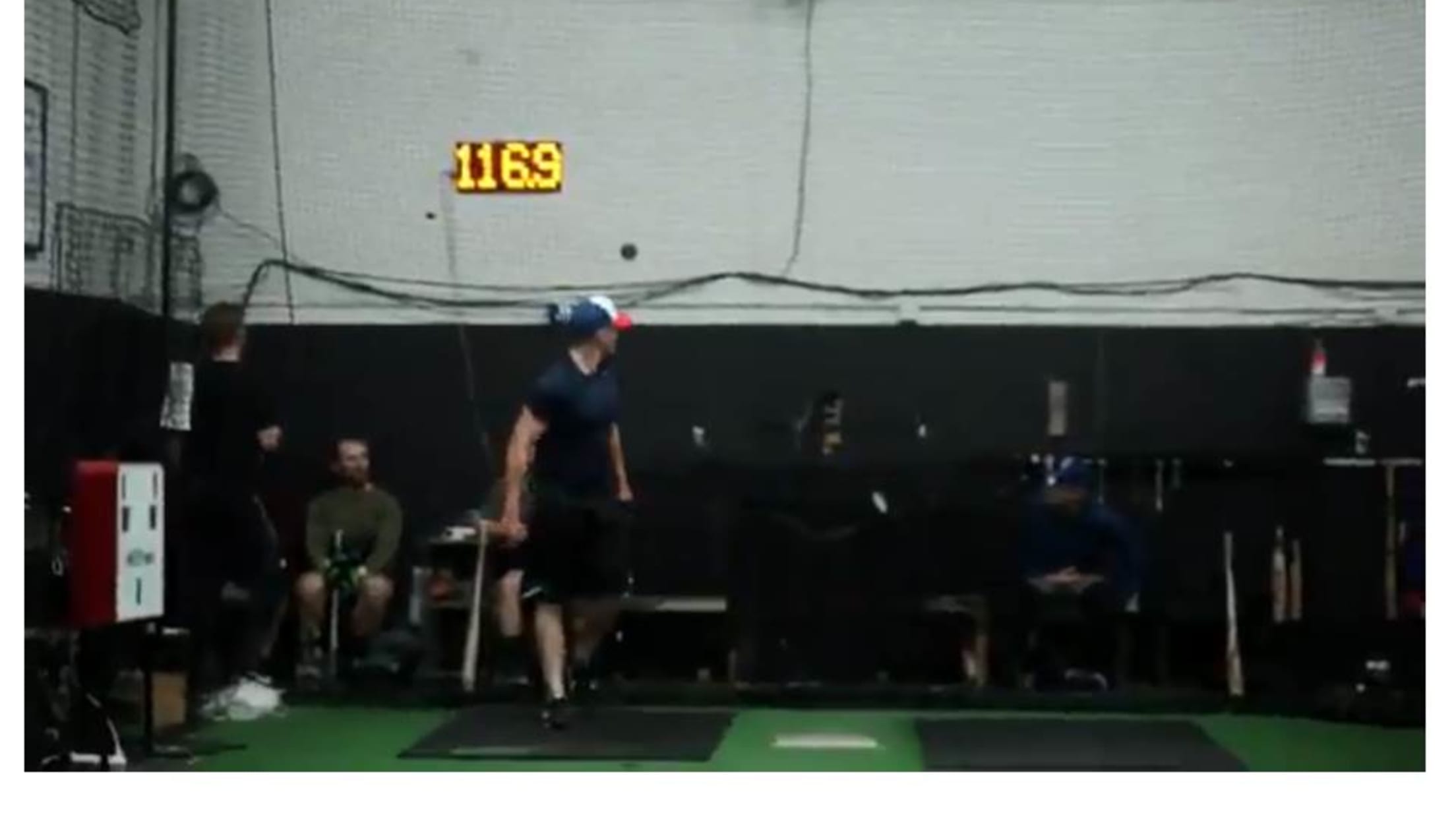 There's been a lot of talk about #NoOffseason around these parts. Players are smacking tires with sledgehammers and running around shirtless on Japanese game shows. But Trevor Bauer took #NoOffseason to an entirely different level on Wednesday night. His 2017 offseason is, in fact, his season -- and it may be his best season yet. He just threw a ball 116.9 mph.
In other news, here's @baueroutage pulling down a new facility record of 116.9mph with a 3oz 😳😳 pic.twitter.com/a21va55HyN

— Driveline Baseball (@DrivelineBB) January 10, 2018


Sure, it's during a high-intensity workout with a 3-ounce ball (a regulation ball is 5 ounces), but it's a record for this type of training routine. Faster than Michael Kopech's 110-mph high-intensity throw last offseason -- a pitcher who's been known to hit triple digits in regular games. It begs the question: How fast would Statcast kingAroldis Chapman throw in this routine? And how will this transfer for Bauer in 2018, a starter who averages speeds in the low-to-mid 90s? We'll all just have to wait and see.
Teams in this article:
Players in this article: