After ending his 0-for-20 slump with a double, George Springer asked to keep the baseball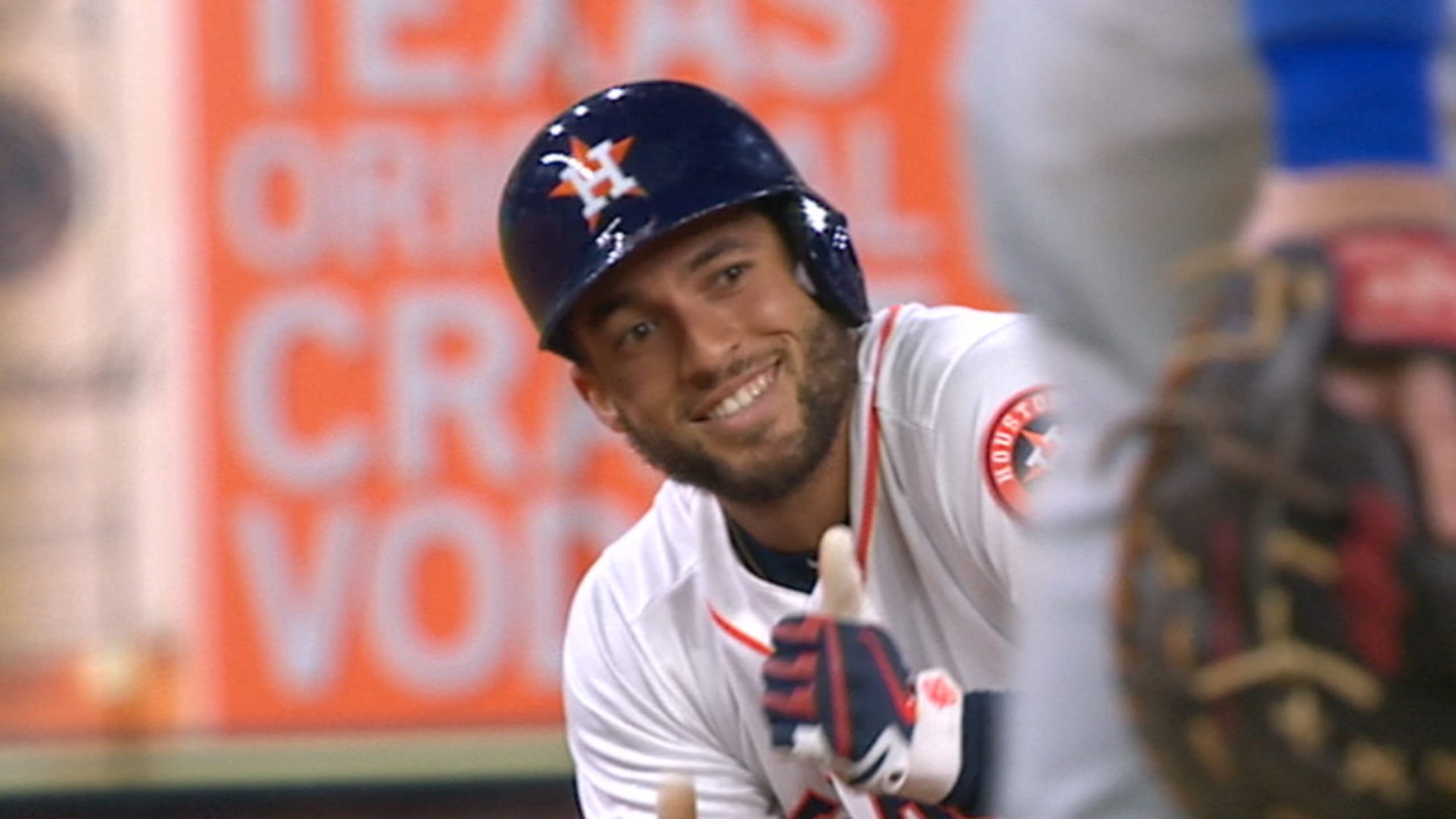 Ballplayers usually keep baseballs that mark the start of something, like a first big league hit or home run. George Springer wanted one to mark the end of something.
In the eighth inning of the Astros' 7-0 victory over the Blue Jays on Tuesday, Springer laced a ball to the gap and raced into second base. Usually, that's not that big of a deal for the All-Star and World Series winner -- he's picked up lots of extra-base knocks. But this one was a little different: It ended an 0-for-20 stretch. (He nearly ended the streak with a game-tying home run the day before, but Randal Grichuk said, "No, thanks.")
So, after sliding in, Springer flashed a wide smile and a thumbs up to the bench, before asking for the baseball.
Sometimes you need to remember the little things: Like how a single salad makes up for a weekend of convenience store burritos or how one hit buries an 0-fer week.
"He did it. He got a hit," manager A.J. Hinch said. "We knew he could do it. It was tough sledding for him for a while. This is something that hopefully sparks him and he can take off. It's just something positive to end the day with. We're so used to him being incredibly dominant, so when he has this little stretch - and it's little -- it feels like forever if you're the player and if you're watching him. It's a small, small part of a really huge year and he doesn't have to carry that burden anymore going into tomorrow."
Teams in this article:
Players in this article: