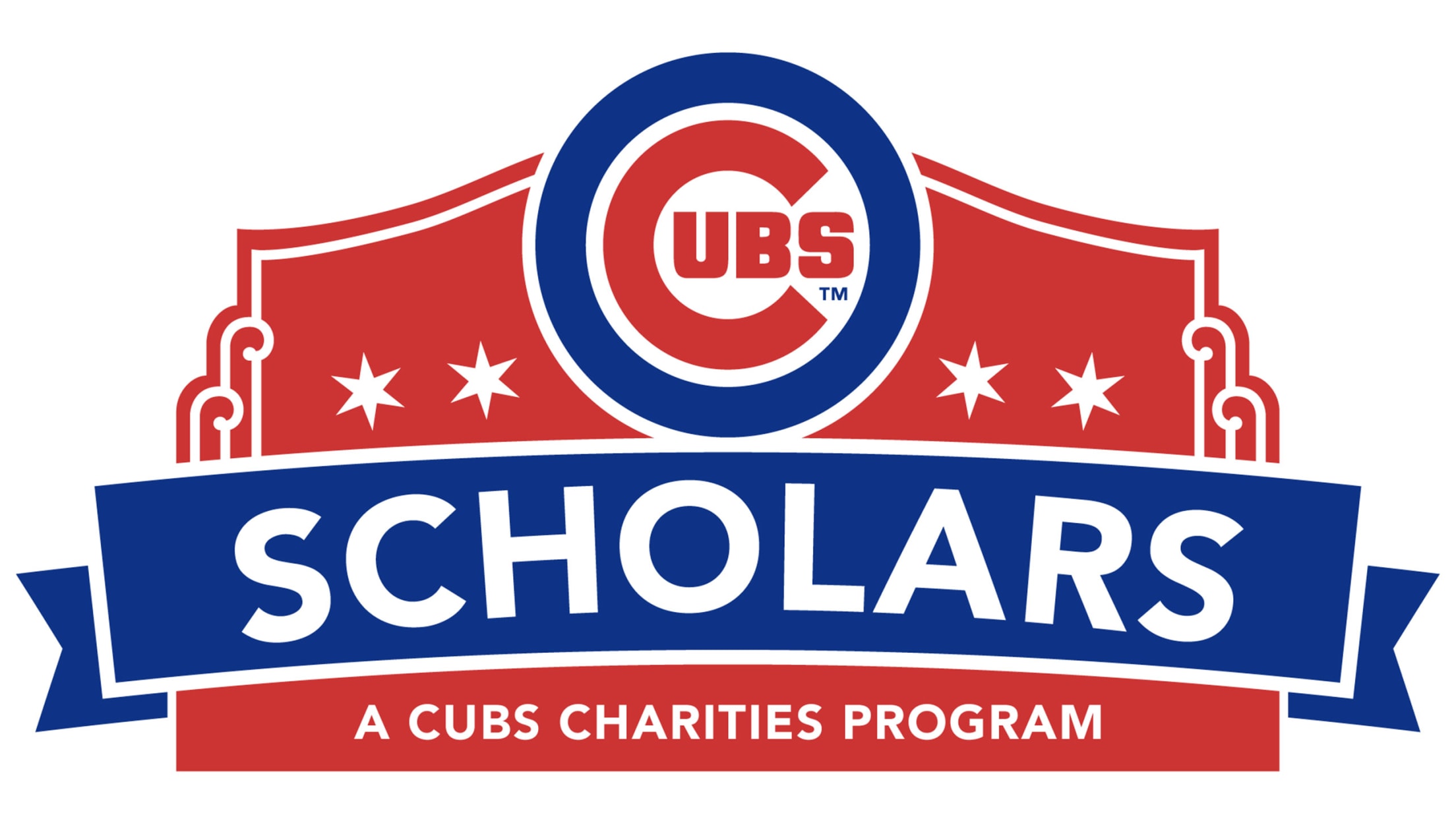 Education empowers communities. Providing children and young adults with the support and resources needed to excel in school creates a positive learning environment and opens a wealth of opportunities for our next generation of leaders. The Cubs support citywide programs that promote education and college persistence.
The Cubs Scholars program, launched in 2013, offers Chicago inner-city high school students financial contributions and a team-sponsored mentorship program designed to promote academic achievement and post-secondary educational advancement. Cubs Scholars are high-potential students with demonstrated need. Each recipient receives a $20,000 scholarship upon their enrollment in a four-year college or university and participates in a mentoring program with help from Cubs College Prep. The mentoring program helps prepare scholars for the transition from high school to college. The Cubs College Prep programming and mentoring from Cubs associates helps each scholar continue toward college graduation. Students are recommended for Cubs Scholars by Cubs Charities nonprofit partners.
In 2022, Cubs Charities selected its tenth class of Cubs Scholars:
2022 Scholars
The most recent class of Cubs Scholars are seniors in high school, participating in Cubs College Prep, a mentoring program to support their transition from high school to college.
Muntadher Al-Maeeni – Senn High School
Jenny Chen – Back of the Yards College Prep
Gustavo Cruz – Aspira Business and Finance High School
Julisa Diaz – Jones College Prep
Soley Gevorgiz – De La Salle Institute
Jordan Miller – George Washington Carver Military Academy
Joshua Reyes – Lake View High School
George Salazar – Lindblom Math and Science Academy
2021 Scholars
Freddie Golden – Morehouse College
Ania Green – University of Illinois Urbana-Champaign
Emily Guaman – University of Wisconsin-Madison
Angel Huitron – Illinois State University
Nicholas Lagunas – Northwestern University
Diana Mejia – DePaul University
Neveah Sandoval – Milwaukee School of Engineering
Jennifer Vergara – DePaul University
2020 Scholars
Lizbeth Barajas – University of Illinois Urbana-Champaign
Yakeena Coleman – Harris-Stowe State
Kymora Dillard – Washington University
Mya Jackson – University of Illinois Urbana-Champaign
Alyssa Marshall – Washington University at St. Louis
Charles Mitchell – Tufts University
Kenneth Strongs – University of Illinois Urbana-Champaign
2019 Scholars
Alexandra Alanis – Nicholas Senn High School
Abari Davis – De La Salle Institute
Junbin Huang – Walter Payton College Preparatory High School
Alexandra Nevarez – Lake View High School
Alejandra Palafox – Solorio Academy High School
Marcos Sandoval – Nicholas Senn High School
Brina Taylor – George Westinghouse College Prep
De'Andre Wilbor – Westinghouse College Prep
2018 Scholars
Anthony Guy – Tusculum University
De'Janae Phillips – North Central College
Lirio Romero – Coe College
Sean Wright – University of Illinois-Champaign-Urbana
Javionna Williams – Agnes Scott College
Since 2013, Cubs Scholars has supported 62 Chicago students with college prep and persistence initiatives and committed $1.24M in scholarships. To date, 96% have received undergraduate degrees.