Here are all the best winter weather moments in baseball history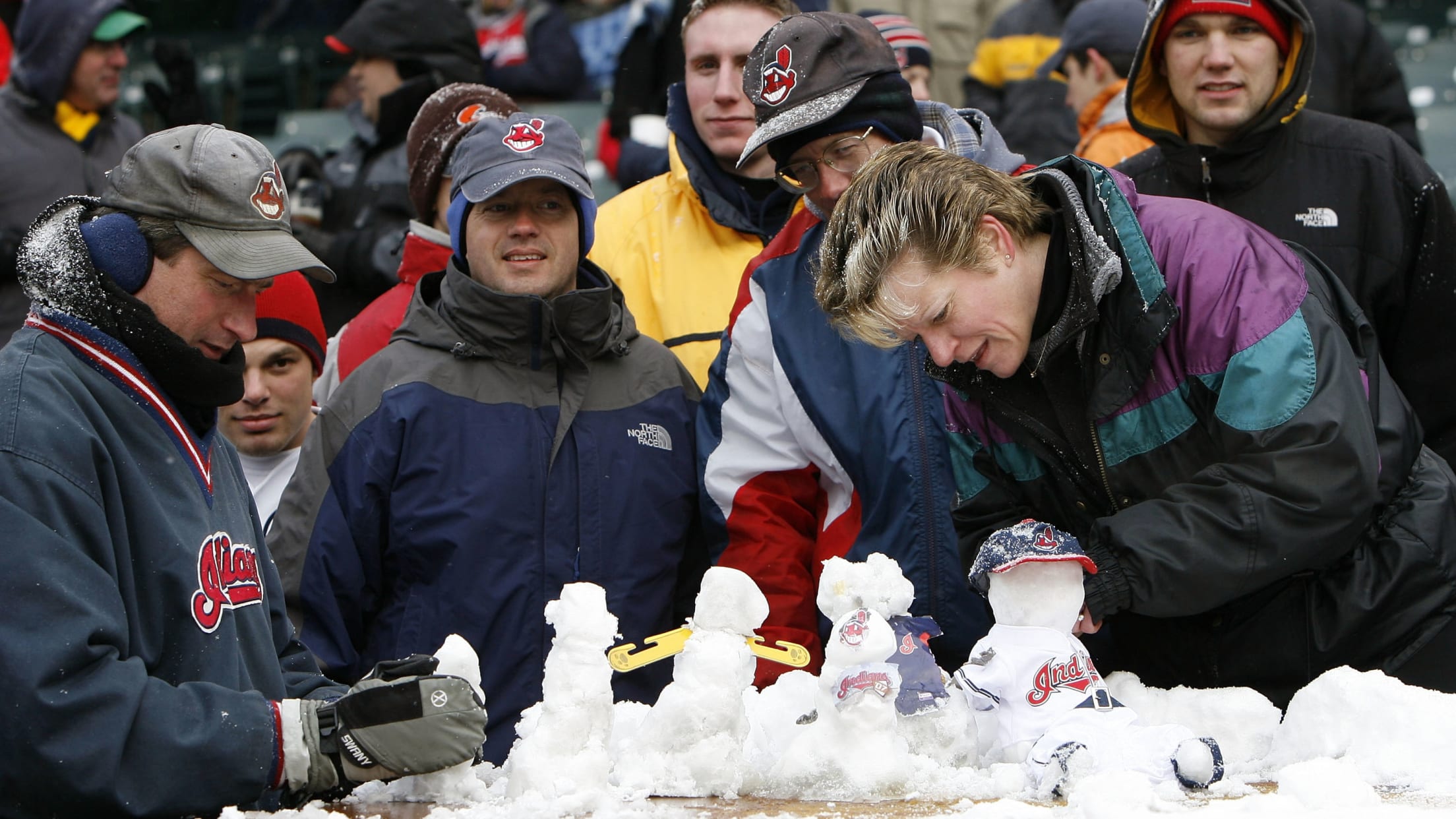 CLEVELAND - APRIL 06: Fans build snowmen on top of the Seattle Mariners dugout during a weather delay at the Home Opener for the Cleveland Indians on April 6, 2007 at Jacobs Field in Cleveland, Ohio. (Photo by Gregory Shamus/Getty Images) (Gregory Shamus/Getty Images)
If you live in the Midwest, you should probably do your best to spend the next few days bundled up inside. Thanks to the polar vortex, temperatures across the region are have fallen well below zero, reaching all the way into the negative 30s in some parts of Minnesota and the Dakotas. Simply put, these aren't what you'd call ideal baseball conditions.
But while the current outdoors situation doesn't exactly scream baseball, there have been MLB games played in some pretty gnarly wintery weather before. Let's take a look at some of the frostiest moments in baseball history.
Skiing at Fenway Park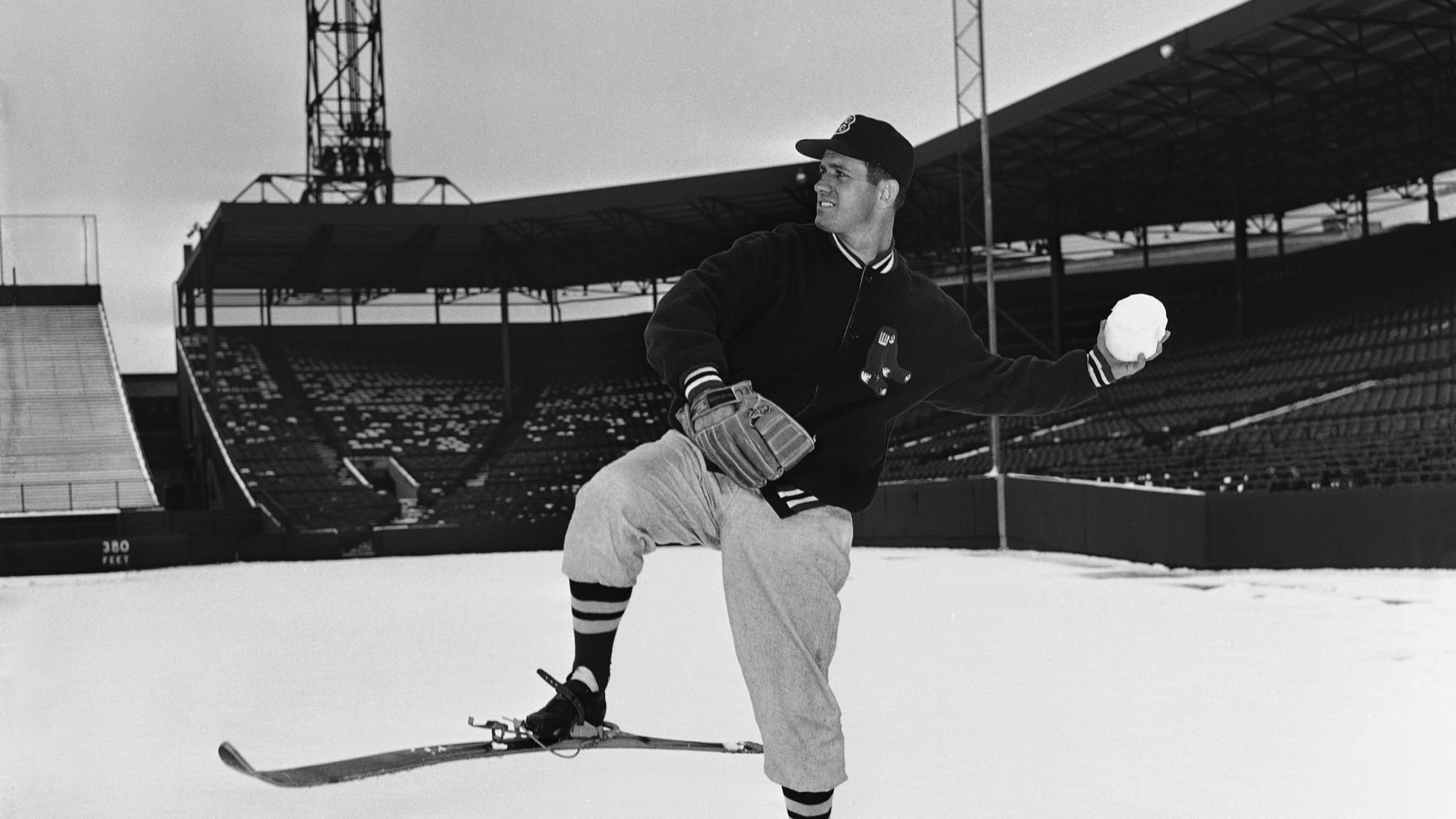 Back in 1953, Opening Day was postponed in Boston when a huge snowstorm made Fenway Park unplayable. Red Sox pitcher Mel Parnell, who was supposed to take the mound on Opening Day, took the field in skiis and got his tosses in with snowballs instead.
Using a helicopter to clear snow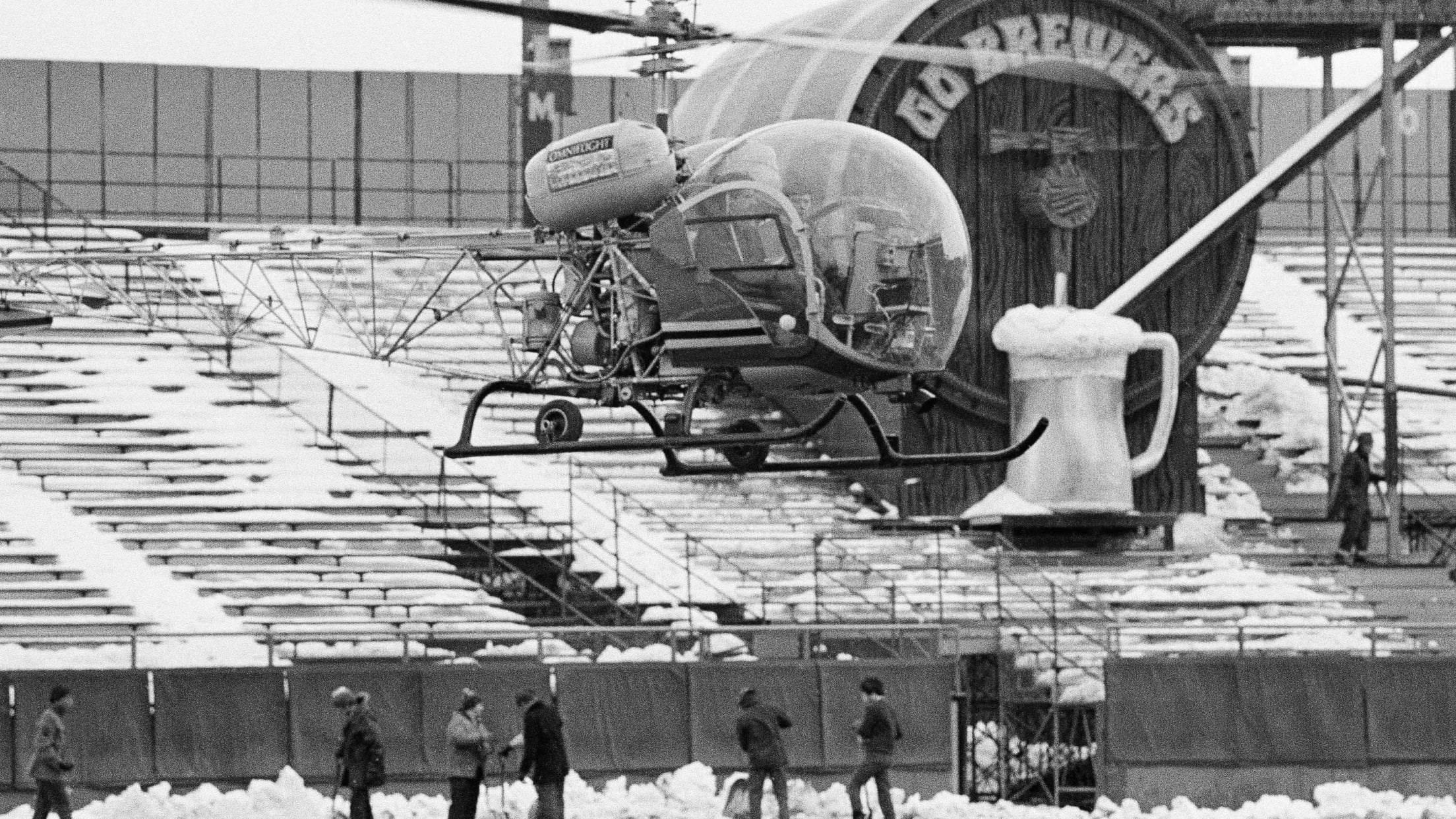 A big blizzard in Milwaukee delayed the start of the 1972 season for the Brewers. In order to clear all the snow from the bleachers, the team used a helicopter to whip all that white powder away. Maybe that's why the team wised up and built themselves a roofed stadium.
Welcome to the big leagues
These days, the Blue Jays play in the domed Rogers Centre, but that wasn't always the case. Toronto used to call the roofless Exhibition Park home, and the team's inaugural game in 1977 was threatened by some classic Canada snow. But because so many fans had already showed up, the game went on as planned.
World Series winter wonderland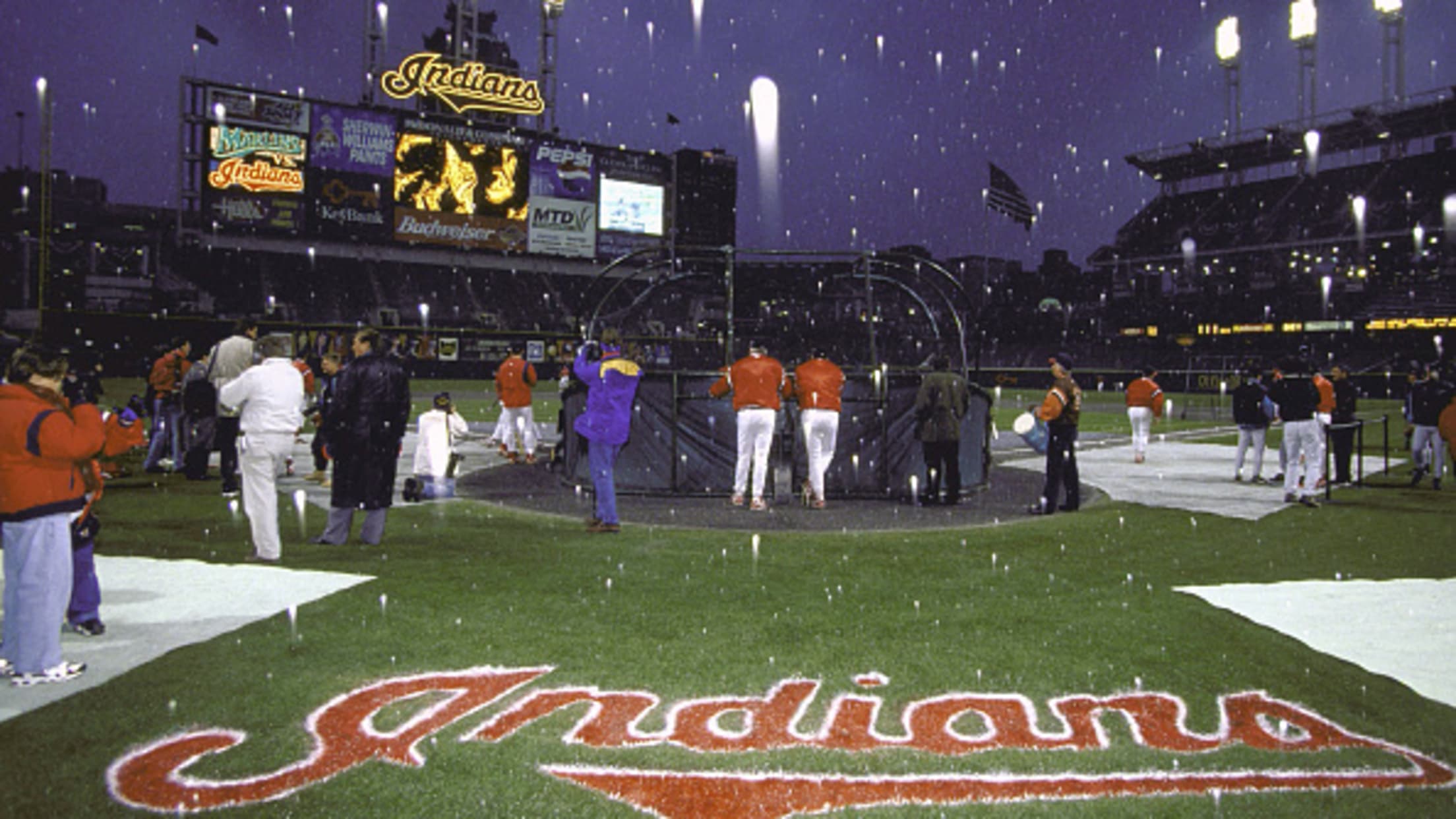 Snowy weather usually tends to be more of an issue around the beginning of the season than the end of it, but the 1997 World Series in Cleveland was a notable exception. A wintery mix fluttered its way down from the heavens during batting practice before Game 4 of the Series, which was played at an official temperature of 38 degrees, the coldest in World Series history.
Can't even see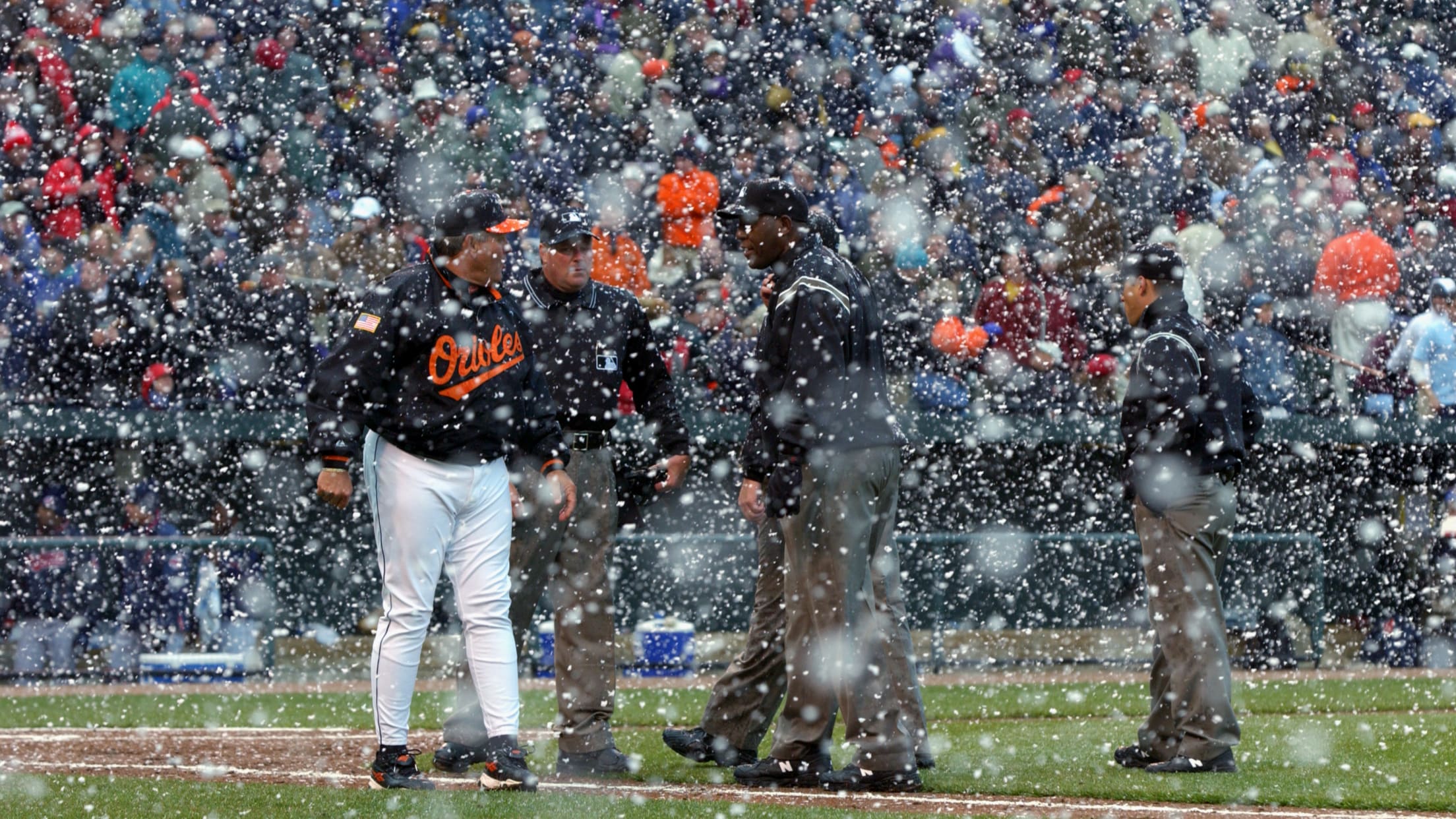 Orioles manager Mike Hargrove looks understandably displeased about having to play through those conditions, and it didn't help that the umpires only delayed the game after the opposing Indians pushed across a run. Things didn't get too heated (get it?) and Hargrove avoided what probably would have been the first "snowjection" in baseball history.
Snow problems, no problem
Few things are less appealing than black New York City snow. Luckily the Yankees play on a grass field and not dirty asphalt, so while their 1996 home opener was chilly and wet, it didn't have the gross, street-stained snow chunks that you usually see around the city in the winter.
Do you wanna build a snowman?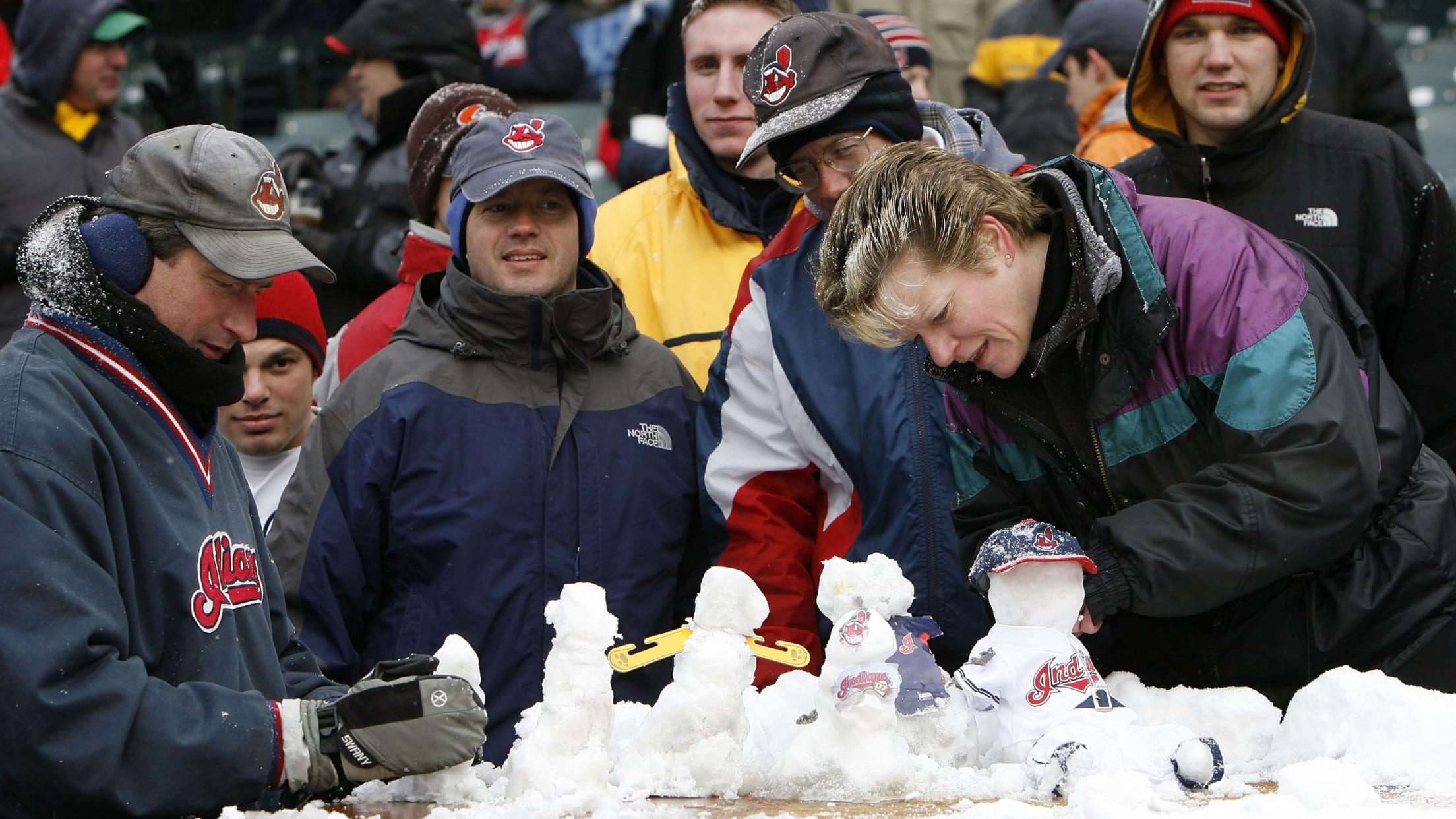 Winter weather delayed the start of Cleveland's 2007 home opener, but this enterprising group of fans didn't let the flurries get them down and put together a really impressive snowman lineup -- weirdly reminiscent of current Indians pitcher Carlos Carrasco's baseball doll collection.
Fernando Rodney eats snow
As the son of a fisherman in the Dominican Republic, it's doubtful Rodney had much experience with snowfall as a kid. Perhaps that's why on April 4 of last season, in just his second appearance as a Twin, the wonderfully capricious closer playfully attempted to gobble up some snowflakes in between pitches.
Teams in this article:
Players in this article: