The Los Angeles Dodgers Foundation (LADF) youth development program, Dodgers RBI is a youth development program that uses sport as a vehicle to provide critical resources and services to communities who are experiencing social injustices.
To learn more about the current impact that COVID-19 has had on families thus far, LADF distributed a brief survey to its 2019 and 2020 Dodgers RBI families. LADF released a COVID-19 Dodgers RBI Needs Assessment sharing the impact of the pandemic on households and how LADF has adapted support during this time.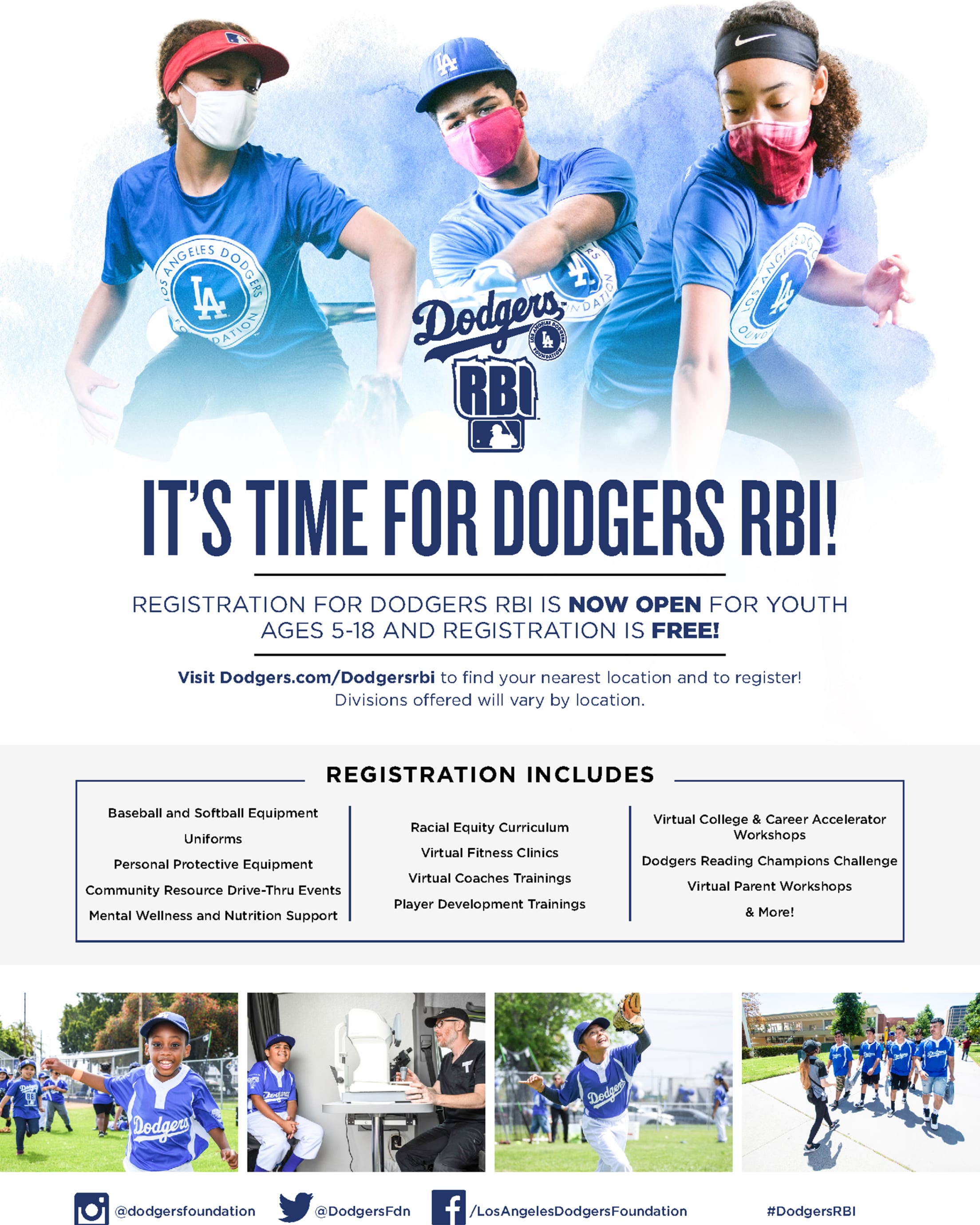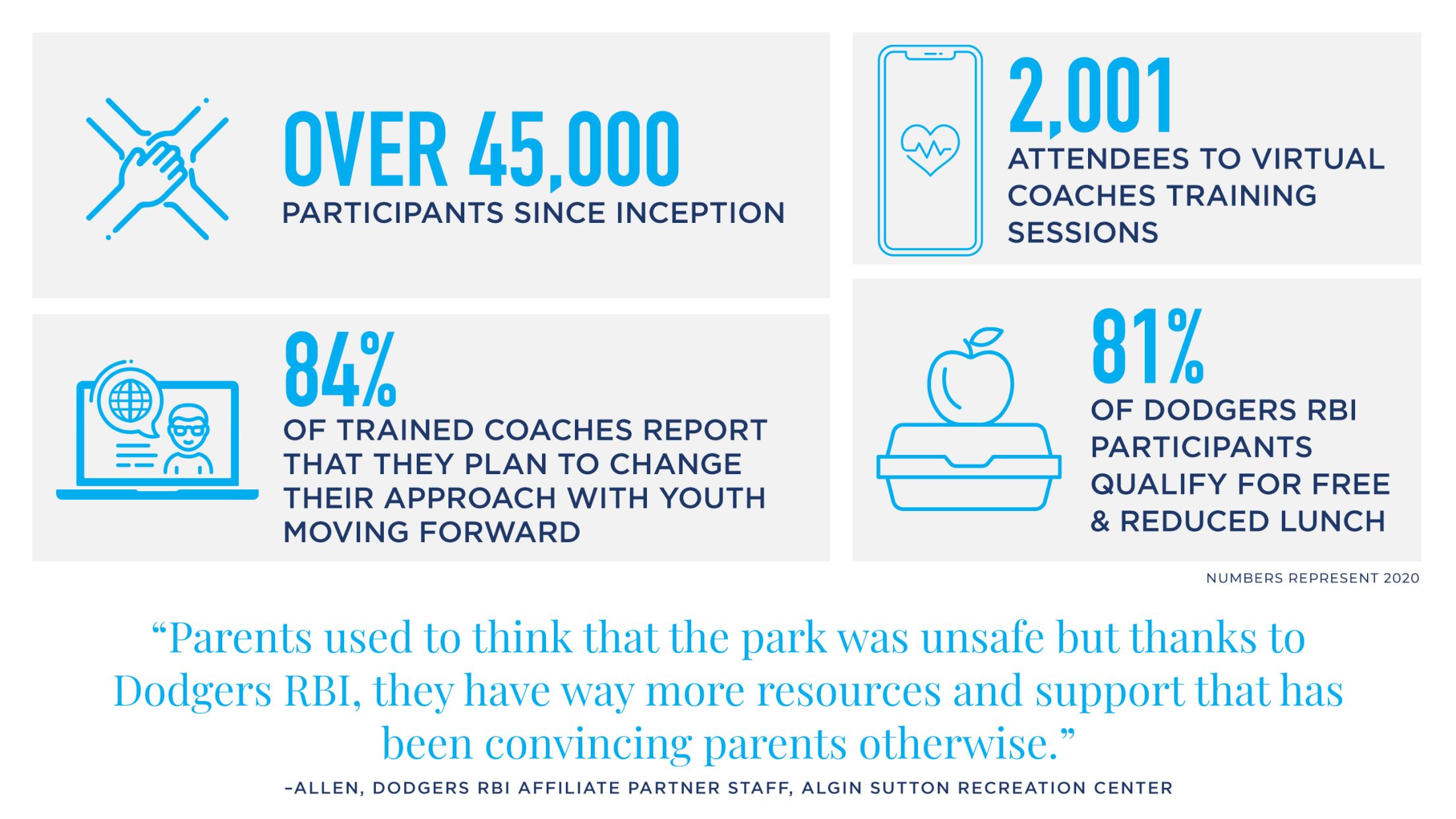 Search for a Dodgers RBI location near you.
2021 Dodgers RBI Affiliate Partners
Register now for the FREE 2021 Dodgers RBI Season! Find your location below!
* Click partner link for Dodgers RBI registration info!