AWARDS & SCHOLARSHIPS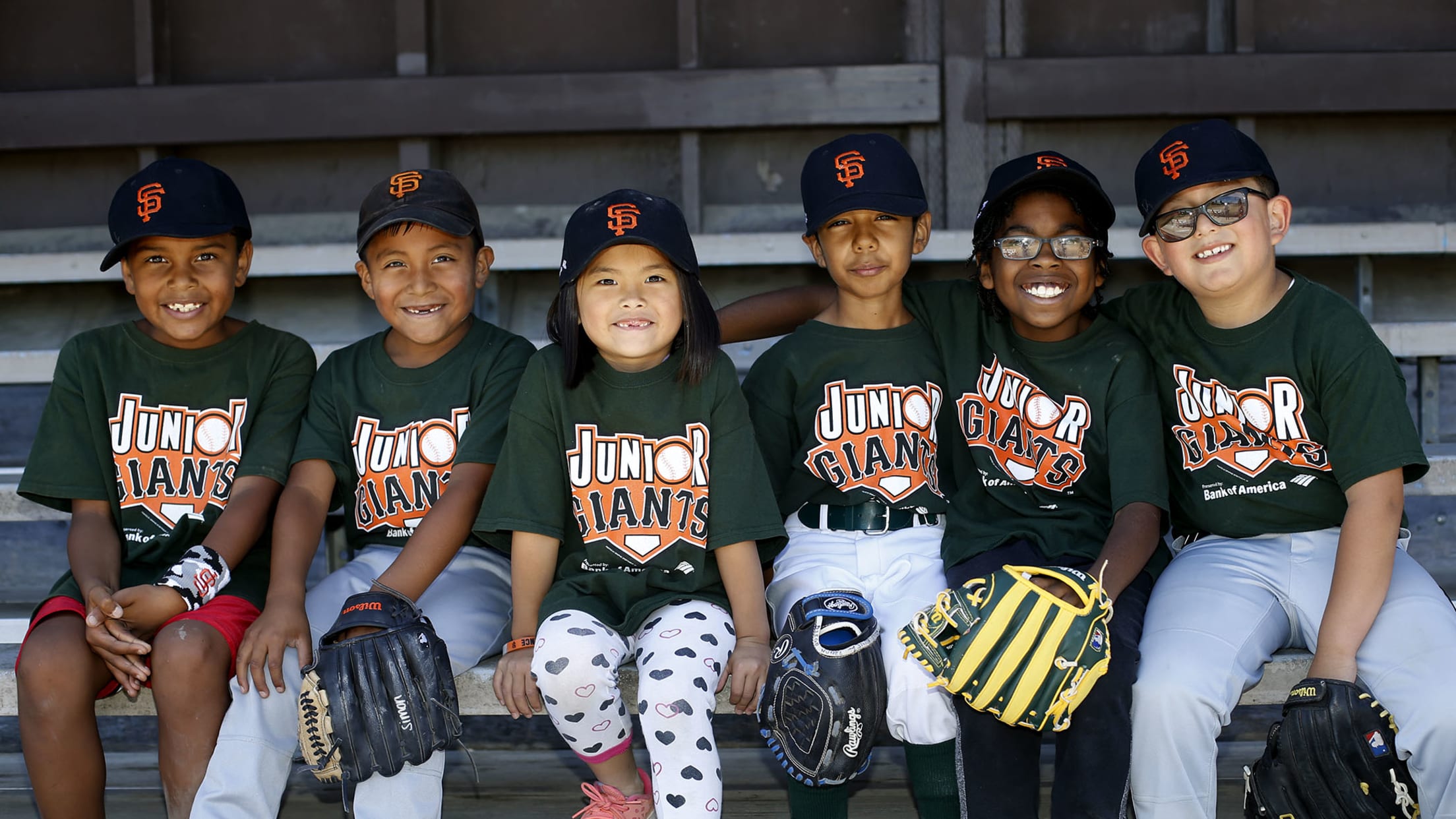 Junior Giants Willie Mac Award
Named in honor of Giants Hall of Famer Willie McCovey, this award is the Junior Giants version of the annual award given to a Giants player by his teammates. The Junior Giants Willie Mac Award will go to one outstanding Junior Giants player and coach/team parent that best represents their league, as chosen by their league commissioner.
A Junior Giants Willie Mac recipient exemplifies Confidence, Integrity, Leadership and Teamwork both on and off the field. Junior Giants Willie Mac Award winners are recognized Junior Giants Willie Mac Award winners are recognized at Oracle Park during a Giants game. All award winners, and a guest, are invited to a special luncheon after the season's end. To see a list of past winners, click here!
Harmon & Sue Burns Scholarship Program
Each year, the Giants Community Fund inducts 10 new Junior Giants into the Harmon & Sue Burns Scholarship Program. All Junior Giants entering 8th grade are invited to apply for a $5,000 scholarship. The Harmon & Sue Burns Scholars are honored at a home plate ceremony at Oracle Park on Education Day.
Players do not need to be straight A students to apply. Scholars are selected on the basis of leadership, character, academic potential and Junior Giants involvement.
From eighth grade through high school, Harmon & Sue Burns Scholars are required to:
Maintain involvement with Junior Giants as a coach/mentor or participate in another community volunteer program with a minimum of 30 hours of service each year
Maintain satisfactory high school attendance
Maintain an annual minimum grade point average of 2.0 on a four-point scale
How to assist with applications for the Harmon & Sue Burns Scholarship Program:
Identify players in your league that are entering the eighth grade.
Application instructions will be emailed to Commissioners and to incoming eighth graders through Sports Illustrated Play. Forward online application to incoming eighth graders.
Offer help or resources for Junior Giants that might need assistance completing their application, especially if applicants do not have internet access at home.
Due date - July 17
Special thanks to the Burns Family Foundation who generously underwrites the cost of the Harmon and Sue Burns Scholarship Program each year and to Franklin Templeton Investments for their donation to support the Road to College Workshop and Education Day.