10 teams close enough for a postseason push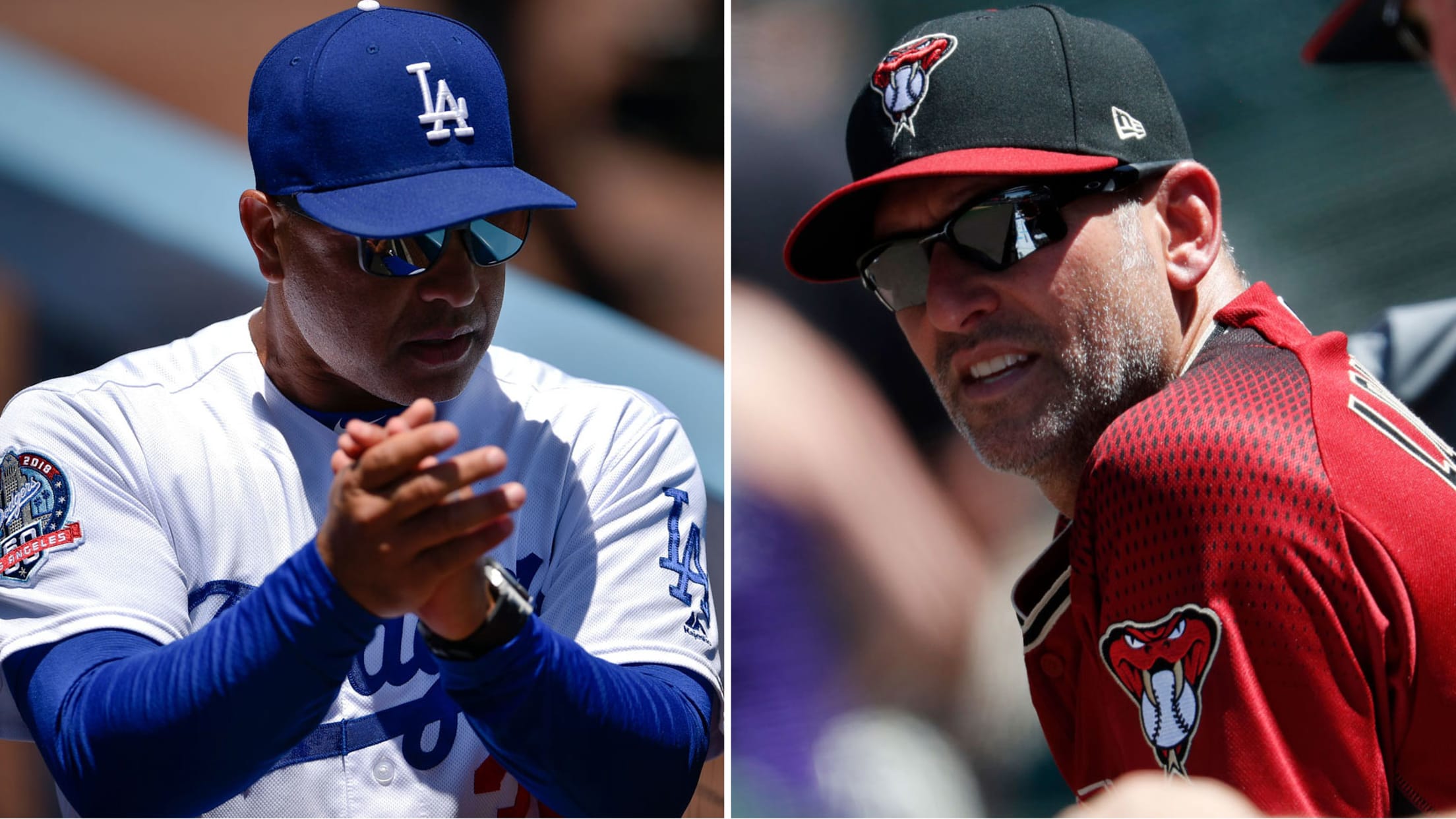 How about we lift a glass to hope and to possibilities? The Athletics showed up for a home game against the Angels on June 16 in fourth place in the American League West, 11 1/2 games behind the first-place Astros.Toast, right? Yeah, probably. The AL Wild Card race didn't offer
How about we lift a glass to hope and to possibilities? The Athletics showed up for a home game against the Angels on June 16 in fourth place in the American League West, 11 1/2 games behind the first-place Astros.
Toast, right? Yeah, probably. The AL Wild Card race didn't offer much of a safety net, since the A's trailed the Mariners by 11 games in the chase for the second spot. They were four games behind the Angels.
And then, something no one saw coming happened: The A's began to win -- and continued winning. They beat the Angels that day and again the next, and suddenly everything clicked. In eight weeks since, the A's have won 34 of 46 games entering Saturday.
The A's have been better than all but one other team in baseball over those eight weeks -- tied with the Red Sox at that .739 clip. The A's needed 48 days to take over the second spot in the AL Wild Card race (behind the Yankees). Since June 16, they've made up 12 1/2 games in the Wild Card race, going from 11 down to 1 1/2 up.
In the AL West race, they're 4 1/2 games behind the Astros -- with six more games between the two teams to be played later this month. If the A's can make up all that ground in less than seven weeks, can't others do the same thing? Or at least have hope that they can.
That goes for 10 teams that would barely make -- or nearly miss -- the playoffs if the season ended today, but are within, say, 10 games (my arbitrary number, thank you very much).
Did we mention there are 51 days remaining in the regular season, which is less time than the A's needed to make up 14 games in the AL Wild Card standings?
Let's rank the teams' chances of making the playoffs:
1. Dodgers
64-53, Tied for 1st in National League West, 1 game back in NL Wild Card race
They've got the best record in the NL since a 16-26 start, but have been unable to take control of the NL West. They remain slight favorites to win a sixth straight division title.
2. D-backs
64-53, Tie for 1st in NL West, 1 game back in NL Wild Card race
The schedule does this team no favors. On the plus side, there are 14 contests with the Dodgers and Rockies. But there are 10 against the Astros, Cubs and Braves. Arizona's rotation has been the NL's best since the All-Star break.
3. Rockies
61-55, 2 1/2 games back in NL West, 3 1/2 games back in NL Wild Card
Three walk-off losses in a five-day span stopped a run that got the Rockies to within a half-game of first place. They've got to pass the Dodgers and Braves -- and have series with both over the next 10 days. Their pitching must improve.
4. Nationals
59-57, 5 1/2 games back in NL East, 5 1/2 games back in NL Wild Card
We still believe. We're not sure why, but we do. Maybe we keep looking at that lineup and think there's too much talent not to make a great run. But with Stephen Strasburg still out and relievers Sean Doolittle and Kelvin Herrera injured, it's going to take some unlikely heroes. This weekend is the beginning of a seven-game road trip to Chicago and St. Louis, which would be a nice launching pad.
5. Mariners
67-50, 6 games back in AL West, 1 1/2 games back in AL Wild Card
The Mariners won two important games against the Astros this week to begin a stretch of 16 straight games against contenders, including 10 against the Astros and Dodgers. James Paxton's return from the disabled list should boost a starting rotation that badly needs one. Despite everything, they're still in good shape to make their first playoff appearance since 2001.
6. Pirates
60-57, 8 games back in NL Central, 5 games back in NL Wild Card
When a team has had a season this weird, it just has to end up in the postseason. The Pirates began this season by winning 11 of 15. At another stretch, they lost 31 of 45. They're 20-9 since then, entering Saturday. In this most recent stretch, they've scored the most runs and had the second-lowest ERA among all NL teams.
7. Cardinals
61-55, 6 1/2 games back in NL Central, 3 1/2 games back in NL Wild Card
The Cardinals have attempted everything except witchcraft to turn their season around. They fired a manager and shuffled the roster a time or two. Now, they've turned the whole thing over to their young pitchers and have won seven of nine this month, entering Saturday.
8. Giants
58-59, 6 games back in NL West, 7 games back in NL Wild Card
The Giants have survived a ridiculous number of injuries and are being rebuilt on the fly around young pitchers -- even as they attempt to make a postseason run. Rookie Dereck Rodriguez (5-1, 2.34 ERA) has exceeded every expectation.
9. Angels
58-58, 14 back in AL West, 9 1/2 back in AL Wild Card
They've done what Mike Scioscia teams always do. They've played through a mountain of injuries and stayed within striking distance of a playoff berth. Andrew Heaney, Shohei Ohtani, Jaime Barria and Tyler Skaggs form a nice rotation nucleus for 2019 and beyond.
10. Rays
59-57, 22 1/2 games back in AL East, 9 games back in AL Wild Card
To hang around .500 in the AL East is a remarkable accomplishment, especially considering the roster churn. They're close, too, having played more one-run games than any team in the Majors and owning a 22-27 record in them. They're on a pace for 37 one-run losses, which would be the most for an AL club since the 1968 White Sox lost 44.