These 11 players have already topped their 2018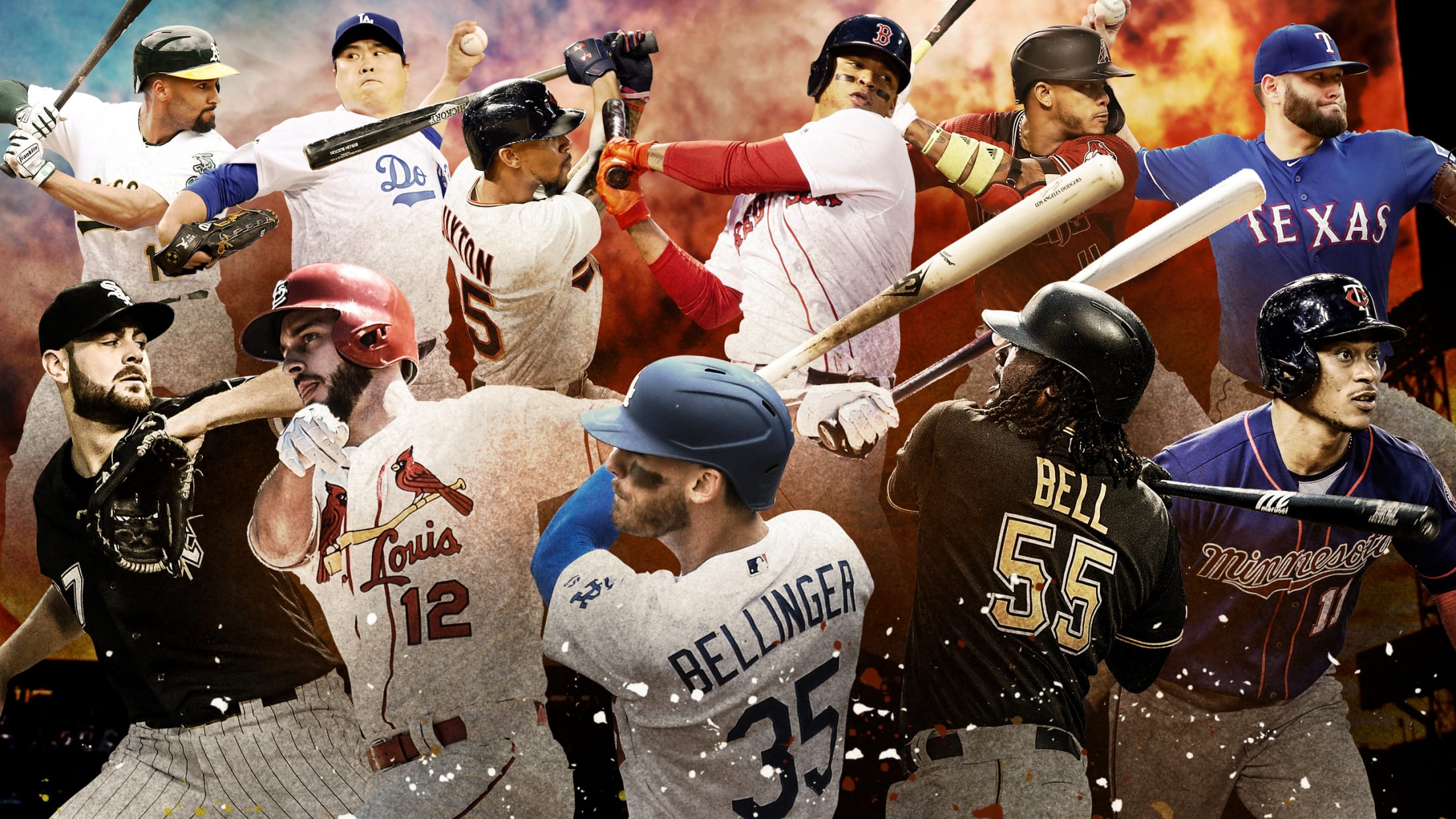 Cody Bellinger was already a very good player. He was the National League Rookie of the Year in 2017 after making his Major League debut in late April, and he followed that up with 25 homers, 28 doubles and an .814 OPS in his sophomore season. Because he's only 23
Cody Bellinger was already a very good player. He was the National League Rookie of the Year in 2017 after making his Major League debut in late April, and he followed that up with 25 homers, 28 doubles and an .814 OPS in his sophomore season.
Because he's only 23 years old, it was reasonable to assume he could still improve. But no one could have predicted that he would be this good. At this point, no player has been better in 2019, and isn't that part of the fun of watching a baseball season unfold?
Bellinger is among a handful of players who've either surpassed -- or are close to surpassing -- their 2018 production. And not all of them play for the Twins, although a good chunk do.
This may not be the precise definition of a "breakout" or a "comeback" season, but it's fascinating to look at some of the year-to-year improvements.
We're calculating that production based on Wins Above Replacement -- specifically, the way it's calculated by FanGraphs. Here are 11 of the most dramatic improvements:
1) Cody Bellinger, OF, LAD (5.3 WAR/3.6 in 2018)
He had such a tough time with left-handed pitching in 2018 (.681 OPS) that he started just three of five World Series games. But he entered play on Thursday hitting .359 against both lefties and righties.
2) Paul DeJong, SS, STL (3.2 WAR/3.3 in 2018)
Maybe it was the security of a long-term contract signed in Spring Training, or maybe his career arc is right on track. He was already among the best defensive shortstops in baseball, and now his offense is also elite. Only four NL players -- Bellinger, Christian Yelich, Nolan Arenado and Ketel Marte -- have a higher WAR.
3) Lance Lynn, RHP, TEX (3.2 WAR/2.9 in 2018)
He has made eight straight quality starts and remains the tenacious competitor he was before Tommy John surgery sidelined him for the entire 2016 season. Only Max Scherzer (4.2) has a higher WAR.
4) Ketel Marte, 2B/CF, ARI (3.3 WAR/2.5 in 2018)
Yeah, that whole launch angle thing works. Marte has added pounds of muscle and adjusted his swing mechanics to get the ball in the air more often. His 20 home runs are one more than he hit the last two seasons combined -- and are approaching his pre-2019 career total of 22.
5) Hyun-Jin Ryu, LHP, LAD (3.1 WAR/1.9 in 2018)
He's finally healthy again and is rapidly closing in on his career-high 4.1 WAR in 2014. He has given up only one earned run in his last four starts and leads the Majors with a 1.26 ERA and 338 ERA+. He also leads the NL with a 0.817 WHIP.
6) Marcus Semien, SS, OAK (3.2 WAR/3.7 in 2018)
His relentless work ethic has paid off with dramatic improvement across the board. Defensively, he barely resembles the player he was a couple of years ago, and his .369 OBP and .820 OPS are easily the highest of his six full seasons.
7) Lucas Giolito, RHP, CWS (2.8 WAR/-0.4 in 2018)
He has become the cornerstone-type player White Sox general manager Rick Hahn predicted he'd be when he acquired him from the Nationals in December 2016. His 2.74 ERA is the fifth-lowest in the AL.
8) Jorge Polanco, SS, MIN (2.8 WAR/1.3 in 2018)
Just when the Twins might have been wondering if he'd ever be the star they once envisioned him as, Polanco is a huge reason the Twins have a big lead in the AL Central. His name is dotted across the leaderboard in an array of offensive categories, including an AL-leading .326 batting average.
9) Byron Buxton, CF, MIN (2.6 WAR/-0.4 in 2018)
His season has been interrupted by a trip to the 10-day injured list (wrist contusion). Until then, he was having the kind of season that once had him atop most prospect lists. Besides Gold Glove-caliber play in center, he was on track for 47 doubles, 22 stolen bases and 89 runs.
10) Josh Bell, 1B, PIT (2.4 WAR/0.9 in 2018)
He's a reminder that the road to stardom is not always straight. He was third in NL Rookie of the Year voting in 2017, then saw his power numbers dip in 2018. This season, he has put all the tools together and become one of the best first basemen in the sport.
11) Rafael Devers, 3B, BOS (2.4 WAR/1.0 in 2018)
Every part of his game has improved, especially his defense. So much was expected of him so soon that Red Sox coaches occasionally have to remind themselves he's still only 22.