5 players poised for turnarounds in NL West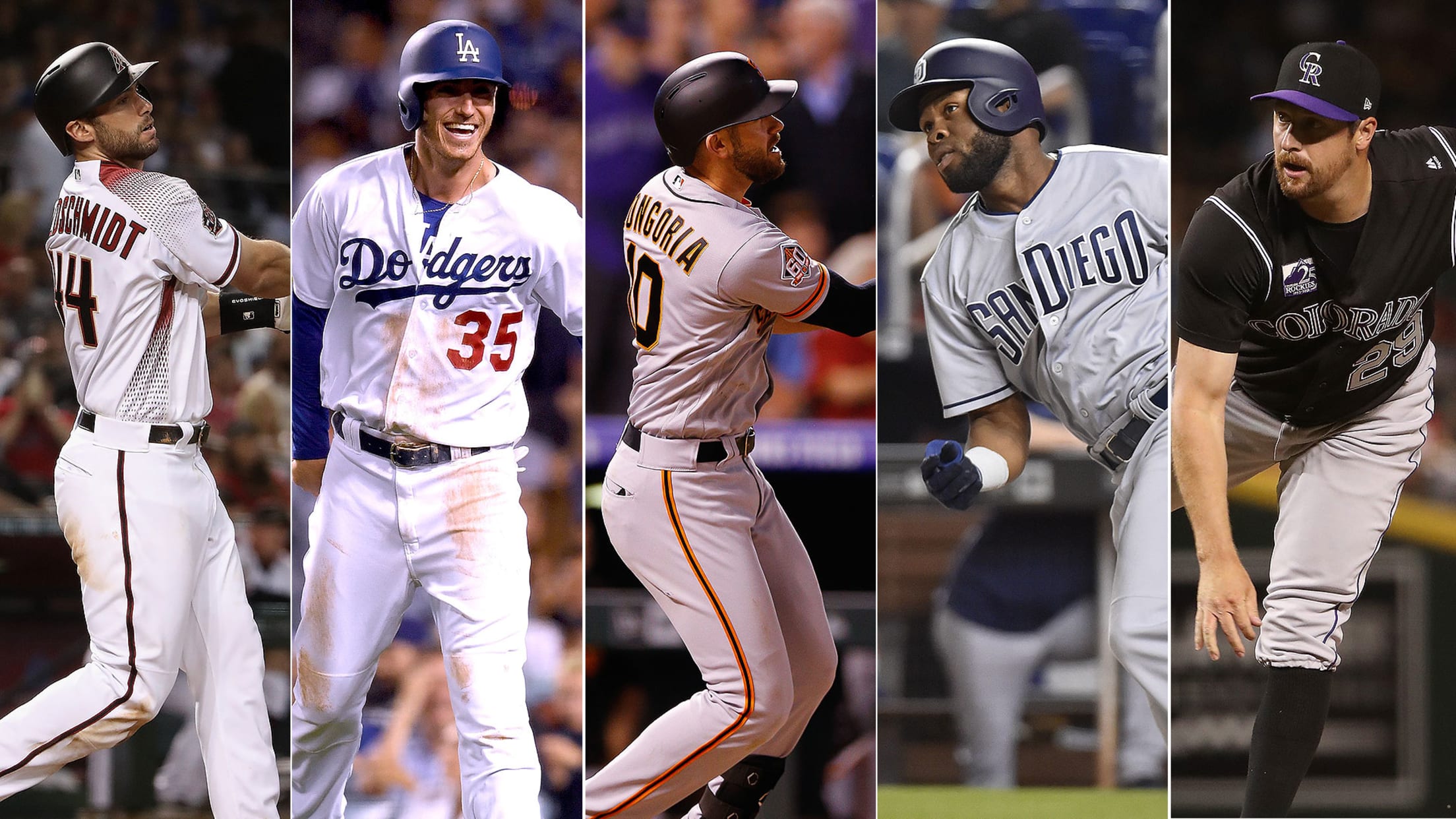 The length of a baseball season -- yes, it's a cliche that it's a marathon and not a sprint -- lends itself to ups and downs for both teams and individuals.A bad week, or even a bad month, can be wiped away over time, and even the best players and
The length of a baseball season -- yes, it's a cliche that it's a marathon and not a sprint -- lends itself to ups and downs for both teams and individuals.
A bad week, or even a bad month, can be wiped away over time, and even the best players and teams go through stretches of bad play.
A look at the National League West is a perfect example. The D-backs had a red-hot April, but they went ice cold at the plate in May while the Dodgers and Giants surged.
Heading into Thursday, the entire NL West is separated by just 5 1/2 games. This division is likely to be decided late in the season, and each team has players who started off slow and will be counted on to rebound for their club to play into October.
D-backs: Paul Goldschmidt
Arizona had seen Goldschmidt struggle before, but never for a prolonged period of time like he did to open this season.
The five-time All-Star was hitting .198 on May 22. On the team's recent road trip to San Francisco and Denver, Goldschmidt went on a tear. Over the final five games of the six-game trip, he hit .682 with an OPS of 2.311.
Goldschmidt won't stay that hot, but he has shortened up his swing and he has seven-plus years of big league stats that say he's going to be just fine.
Dodgers: Cody Bellinger
Bellinger famously said "bring it on" when asked in Spring Training if he was worried that NL clubs would exploit him this year the way the Astros did in the World Series.
But that's exactly what happened. He's been benched by the manager for not hustling, then for not hitting, and he's tinkered with his setup and swing, and his OPS is about 150 points lower than last year.
He has shown signs recently of snapping out of it, homering in four straight games last week. His average exit velocity is right in line with his mark from last year, and he's simply too good of a hitter to not be able to turn things around.
Giants: Evan Longoria
While some called for San Francisco to begin a rebuilding project after last season, the team instead acquired veterans to compete for the postseason this year. One of those was Longoria, who was expected to be a big part of the Giants' lineup.
The 32-year-old third baseman got off to a slow start at the plate, which came on the heels of a down 2017 season. Looking a little deeper, though, there are some signs that Longoria can find his way back to being the player who received votes in the American League MVP race two years ago.
Longoria's hard-hit rate of 40 percent is just under what it was a couple of years ago, and the exit velocity on his balls in play this year is almost 5-mph faster. In other words, he's hitting the ball harder than last year but doesn't have the results to show for it.
Padres: Manuel Margot
After a strong 2017 campaign that saw Margot finish sixth in NL Rookie of the Year voting, the Padres expected big things out of their second-year center fielder and former top prospect. He got off to an abysmal start, however, posting a .556 OPS in April and a .583 mark in May.
Margot could be turning a corner, however, and it's likely the result of a swing change. Always an aggressive hitter, Margot was asked to work on keeping his center of gravity back when he swings. He's been making the adjustment on the fly, and thus far he's seen success with it.
Rockies: Bryan Shaw
When Colorado pried right-handed setup man Shaw away from the Indians with a three-year, $27 million free-agent deal last offseason, it seemed like as sure a thing as you can get from a reliever.
From 2014-17, Shaw had ERA+ totals of 151, 146, 140 and 134, and his consistency was one of his biggest assets.
It's that track record, along with some mechanical issues the coaching staff have identified, that lead the organization to believe that he'll be able to right the ship and find a way to locate his pitches better.