Griffin, Gonzalez set to state rotation case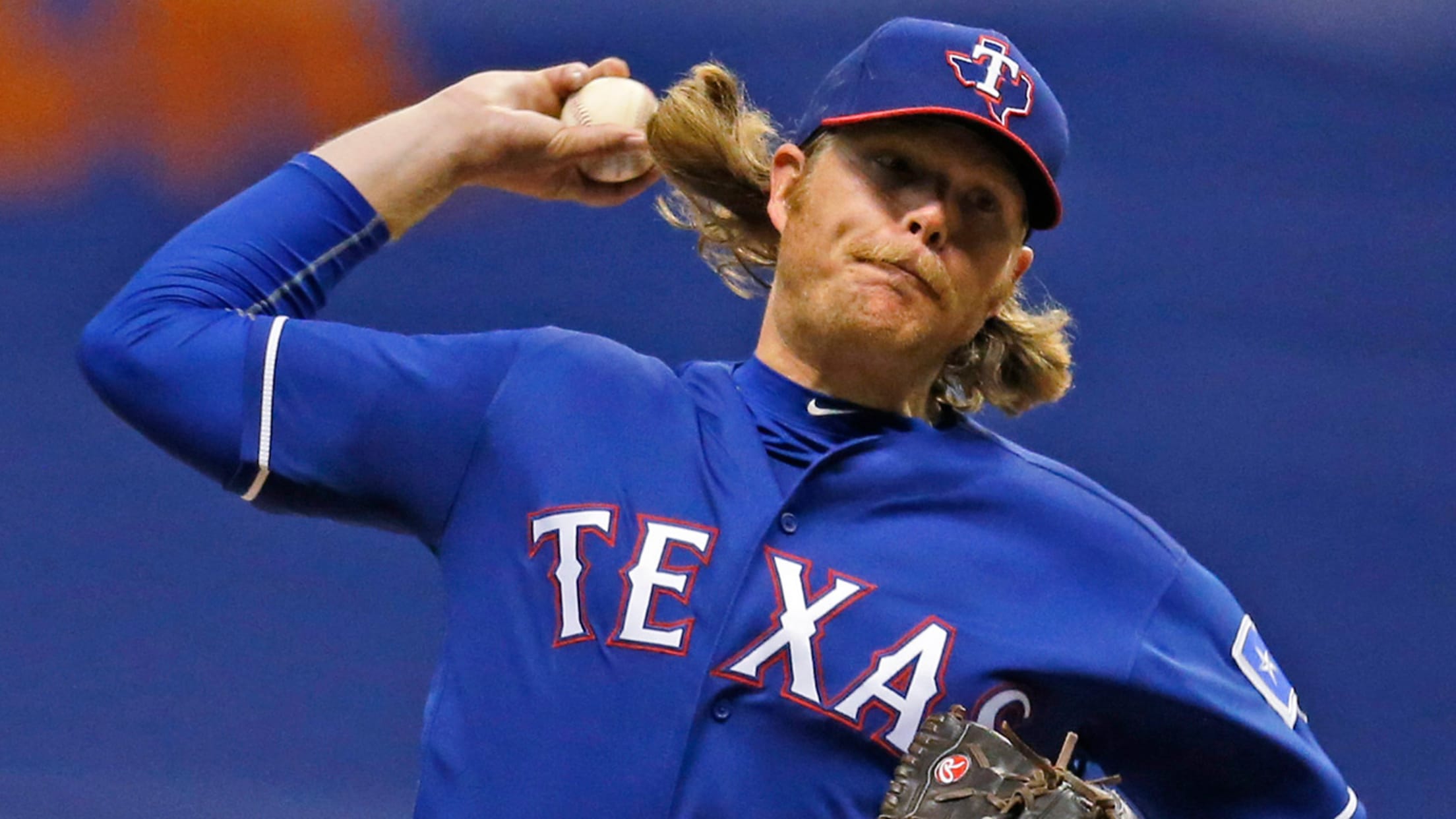 "I don't put people on board and I challenge everybody," said Rangers rotation hopeful A.J. Griffin. (AP)
SURPRISE, Ariz. -- The Rangers have a rare day-night, split-squad doubleheader on Thursday. The timing is optimal for the Rangers to evaluate two prominent fifth-starter candidates.Chi Chi Gonzalez is scheduled to start against the Reds in the 3:05 p.m. CT day game in Surprise, and A.J. Griffin is down to
SURPRISE, Ariz. -- The Rangers have a rare day-night, split-squad doubleheader on Thursday. The timing is optimal for the Rangers to evaluate two prominent fifth-starter candidates.
Chi Chi Gonzalez is scheduled to start against the Reds in the 3:05 p.m. CT day game in Surprise, and A.J. Griffin is down to start the 9:05 p.m. night game against the Athletics in Mesa. The twist is Griffin will be pitching against the team that cut him loose in the offseason.
"Every game is a big deal, but it's got a little fire going on inside me," Griffin said.
• Spring:Tickets | Schedule | More
Griffin wasn't chosen at random to start against the Athletics. The Rangers see it as an extra little test as they evaluate if he's ready for the fifth spot in the rotation.
Griffin was with the Athletics from 2012-13, going 21-11 with a 3.60 ERA and a 1.13 WHIP in 47 starts. But he missed the past two seasons while recovering from Tommy John elbow reconstruction surgery and lesser shoulder injuries, pitching just 14 innings on rehab assignment last summer. The Rangers signed him to a Minor League contract as a fifth-starter candidate in the hopes he could get back to where was in 2012-13.
"I'm all the way back," Griffin said. "My stuff is good and I feel good."
Even at his best, Griffin was not overpowering. His fastball averaged 88.9 mph in 2013 as a 14-game winner for the Athletics. He is a strike-thrower with four pitches, and the savvy to use them all. He understands location, mixing pitches and changing speed.
Griffin keeps the walks down but is susceptible to the home run. In 2013, he was 15th in the league with 2.43 walks per nine innings and 13th with 3.17 strikeouts per walk. He also led the league with 36 home runs allowed.
He has allowed four home runs in 9 1/3 innings so far this spring, and he has a 5.79 ERA. He also has walked one, struck out nine and has a 1.07 WHIP.
"I always give up home runs in Spring Training," Griffin said. "That's really the only thing they have been getting off me. I don't put people on board and I challenge everybody. Once I get out of the desert, my breaking ball will be good. It doesn't break as much here. It was a lot better [in his last start on Saturday] in San Antonio."
Gonzalez needs to come out throwing strikes and getting ahead of hitters, especially with his sinker. If he can do that, the other pitches in his repertoire will follow.
"Consistently attack the strike zone," Gonzalez said. "My last two starts, I wasn't doing that. I was timid around the zone, and not attacking. I need hitters to start swinging at what I want them to swing at."
Gonzalez has made three starts and allowed seven runs on 12 hits in 8 1/3 innings. Also telling is that he has walked four batters and not struck anybody out. If he can get ahead of hitters with the sinker, he can make them chase his slider for the strikeout. If he is behind hitters, then he has to throw the slider for a strike and it gets hit around.
"The problem is I have been putting them in hitters' counts," Gonzalez said.
Right-handers Jeremy Guthrie and Nick Martinez are still in the rotation competition. But it will be Gonzalez and Griffin in the doubleheader on Thursday as the Rangers wait for somebody to seize the fifth-starter spot.