Butler to continue sitting against right-handers
DH out of starting lineup for fourth straight game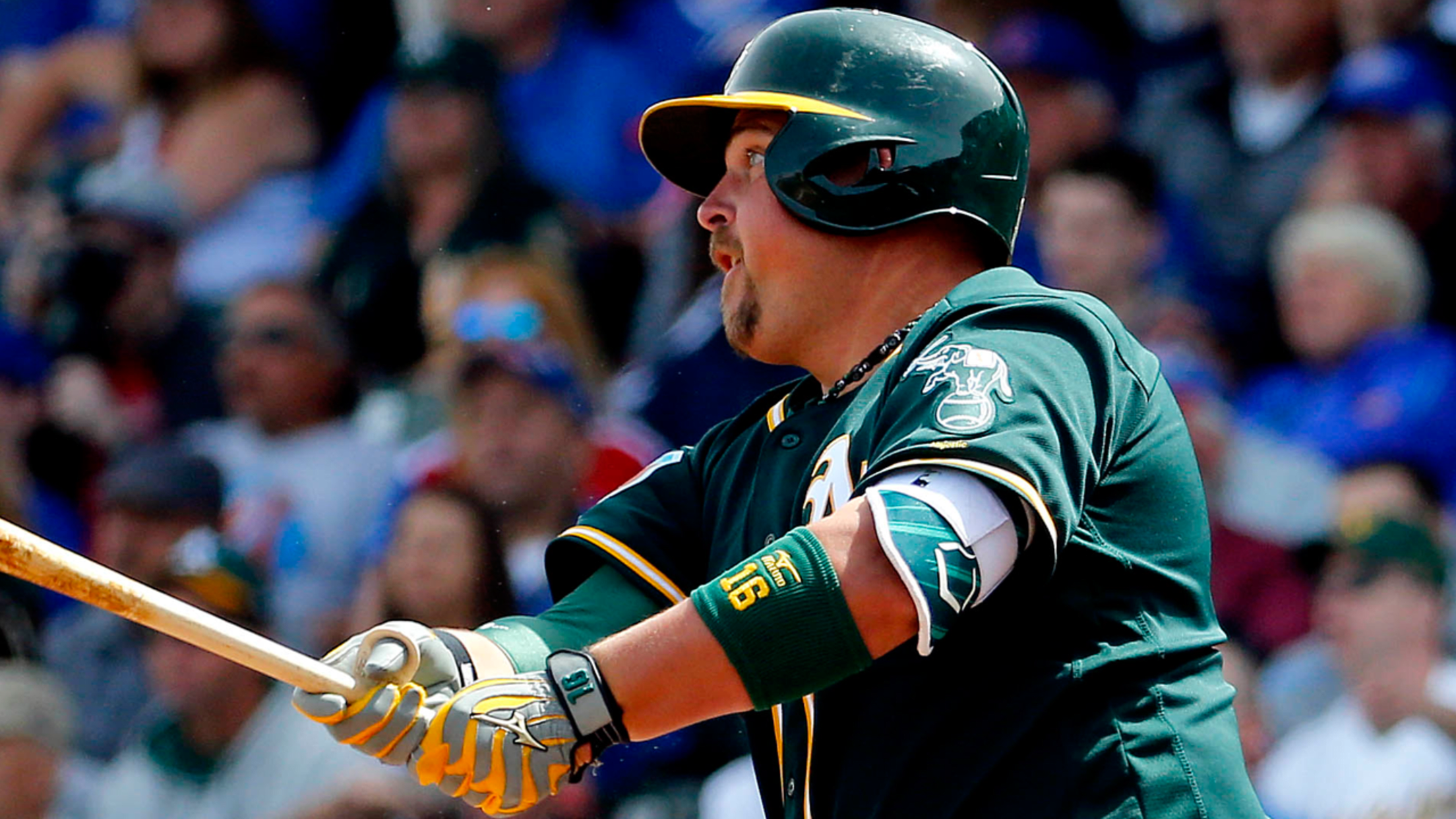 For now, A's designated hitter Billy Butler will face lefties only. (AP) (AP)
SEATTLE -- Writing out a lineup that will appease all of his players is no easy job these days for A's skipper Bob Melvin, who is managing the task as best he can, even if that meant sitting designated hitter Billy Butler a fourth day in a row.Center fielder Billy
SEATTLE -- Writing out a lineup that will appease all of his players is no easy job these days for A's skipper Bob Melvin, who is managing the task as best he can, even if that meant sitting designated hitter Billy Butler a fourth day in a row.
Center fielder Billy Burns also remained on the bench, sidelined a second straight game in favor of veteran Coco Crisp, who delivered the game-winning home run in Sunday's 2-1 victory over Seattle: a decision Melvin deems "day-to-day if both are healthy."
Butler, signed to a three-year, $30 million deal last offseason -- making him one of the club's highest-paid players -- started each of the A's first three games of the season against left-handers, but has since been precluded from facing right-handers, reflecting a rather strict platoon.
2016 season: Tickets | Schedule | Gear
Melvin insists it's not, though, but could only say Butler would be back in the lineup Tuesday against Angels lefty Hector Santiago. The A's are scheduled to face right-hander Nick Tropeano in the three-game series opener Monday.
"That's a tough one right now," Melvin said Sunday morning. "That's going to be a day-to-day proposition. I communicated with him where we are right now."
Butler responded well, he noted.
"He was great," Melvin said. "He says he's going to do whatever he can to help the team. He told to me that he's going to hit his way back into the lineup and the middle of the lineup like he's used to doing and, for the time being, he's going to do what's best for the team and he's going to be ready if I need him during the course of the game, and I really appreciate that."
Butler, who will turn 30 on April 18, is a career .286 hitter against right-handers, compared to .302 against southpaws. Last season, he actually hit them better than lefties: .269 versus .200.
Sogard to begin rehab assignment
A's infielder Eric Sogard, recovering from a strained neck, is scheduled to start a Minor League rehab assignment with Class A Advanced Stockton on Monday. He's expected to work out with the A's the following day before continuing his rehab stint with Triple-A Nashville as early as Wednesday.
Sogard was initially going to face rehabbing right-hander Henderson Alvarez (shoulder surgery) in Stockton on Sunday, but inclement weather forced the A's to push Henderson's batting practice session to Monday.