Axford lands on DL with strained shoulder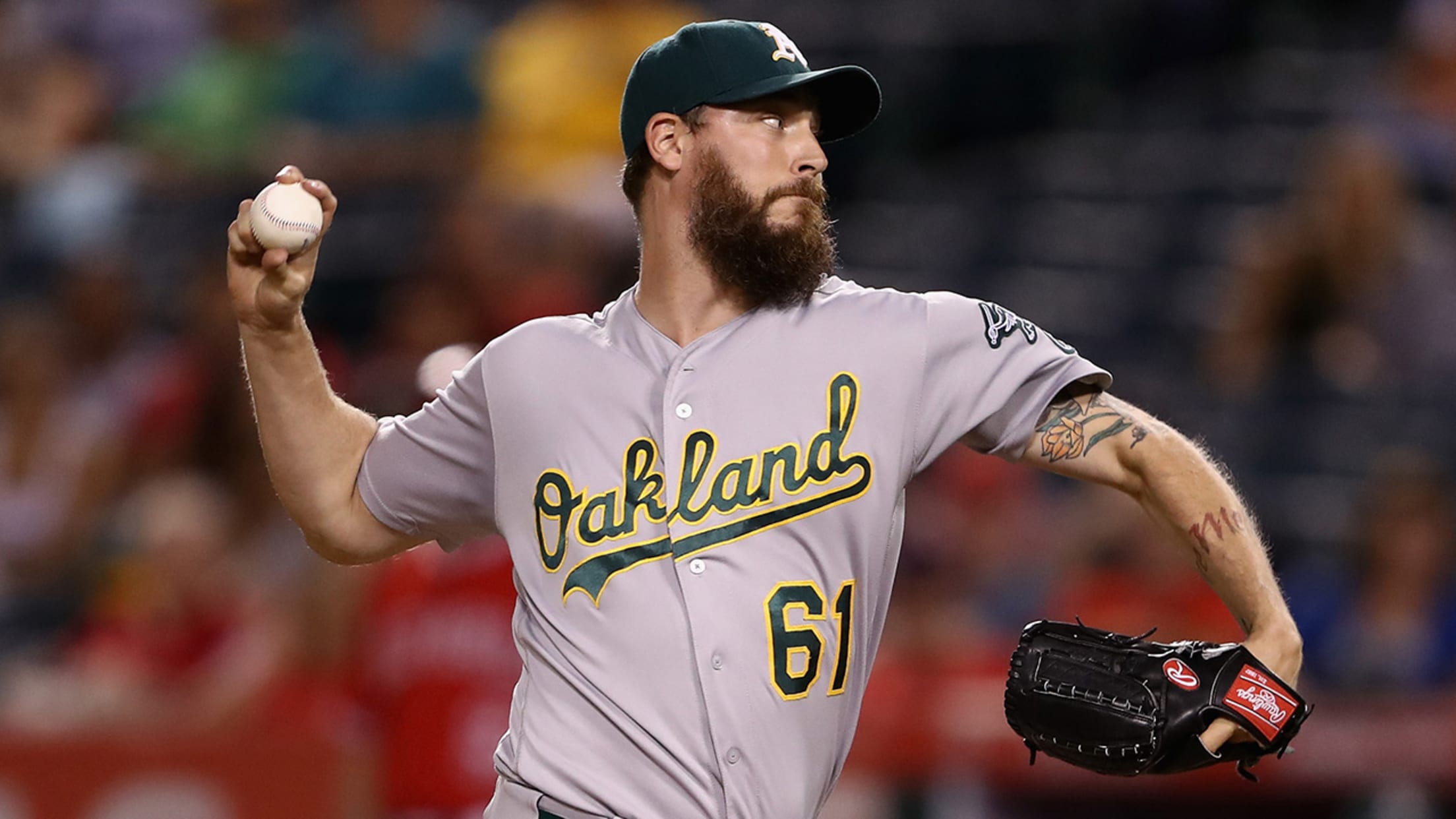 Oakland reliever John Axford went on the disabled list Wednesday for the first time in his eight-year career with a right shoulder strain. (Getty) (Sean M. Haffey/Getty Images)
OAKLAND -- A's reliever John Axford landed on the 10-day disabled list Wednesday with a strained right shoulder after experiencing discomfort while warming up during Tuesday's game against the Angels."It was a complete surprise, not only to us but to him," A's manager Bob Melvin said.It's the first career DL
OAKLAND -- A's reliever John Axford landed on the 10-day disabled list Wednesday with a strained right shoulder after experiencing discomfort while warming up during Tuesday's game against the Angels.
"It was a complete surprise, not only to us but to him," A's manager Bob Melvin said.
It's the first career DL stint for the eight-year veteran, who was scheduled to undergo an MRI on Wednesday afternoon to determine the severity of the injury. Right-hander Jesse Hahn was recalled from Triple-A Nashville to take his place on the roster, giving Melvin an additional long-relief option in the bullpen.
Melvin said Axford, who is eligible to return April 12, was expected to enter Tuesday's game in the eighth inning if the A's were trailing. It would have been his first appearance of the young season.
"When he threw a curveball, he felt a little tightness in his shoulder and threw another pitch and it just wasn't getting any better," Melvin said.
Hahn was in battle for a rotation spot during Spring Training, but he struggled in his final two outings -- finishing with an 8.80 ERA overall -- and was demoted March 26. He had four separate stints with the A's last year, posting a 6.04 ERA in nine starts, and is only two years removed from being their No. 3 starter.
Hahn will likely only be called on to pitch should the A's need multiple innings. They have three pitchers who can give them that, offering insurance behind Nos. 4 and 5 starters Andrew Triggs and Raul Alcantara. Those two are on tap to start Thursday and Friday, respectively.