A's to honor 5 African-American legends Friday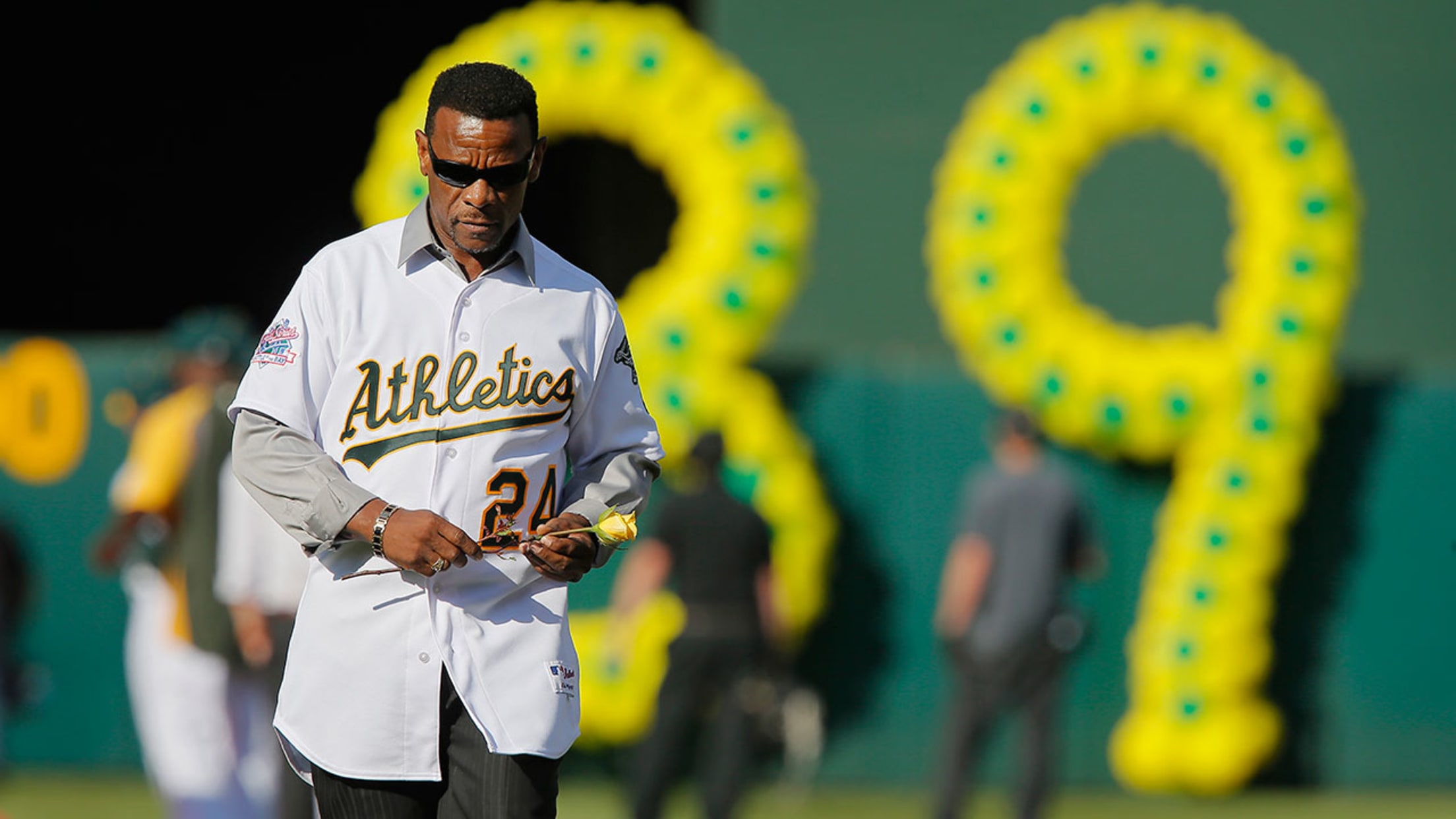 Rickey Henderson will be one of five African-American players honored by the A's on Friday, as the team celebrates Jackie Robinson Day. (Getty)
OAKLAND -- The A's are readying to host a special quintet on Friday ahead of their three-game series opener with the defending World Series champion Royals.In honor of Jackie Robinson Day, the A's have staged an African American Franchise Five Night, on which they will pay tribute to the five
OAKLAND -- The A's are readying to host a special quintet on Friday ahead of their three-game series opener with the defending World Series champion Royals.
In honor of Jackie Robinson Day, the A's have staged an African American Franchise Five Night, on which they will pay tribute to the five greatest African-American players in franchise history: Vida Blue, Rickey Henderson, Reggie Jackson, John "Blue Moon" Odom and Dave Stewart.
The celebration will take place during a pregame ceremony in front of fans who can take advantage of a special ticket offer for the event. It includes a game ticket, commemorative T-shirt and a charitable donation to the Jackie Robinson Foundation.
First pitch is set for 7:05 p.m. PT on Friday.
Jane Lee is a reporter for MLB.com.