A's weighing pitching options for WC Game
Yanks to host matchup after clinching home-field advantage Friday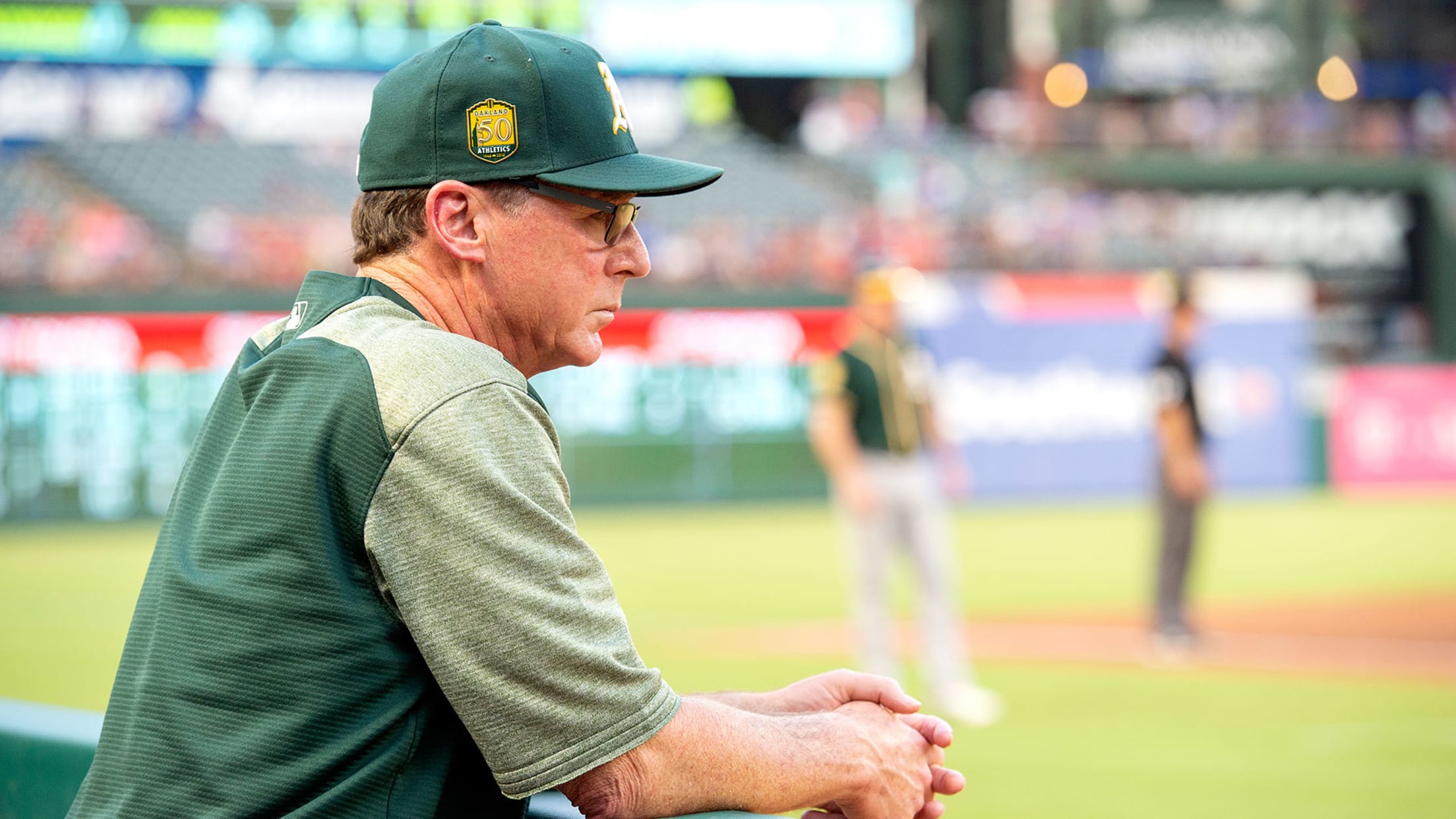 ANAHEIM -- The A's aren't any closer to announcing their pitching plans for next week's Wild Card Game matchup and may not do so until early next week."We're not there yet," A's manager Bob Melvin said Friday. "We'll know more after these three days. There are a lot of different
ANAHEIM -- The A's aren't any closer to announcing their pitching plans for next week's Wild Card Game matchup and may not do so until early next week.
"We're not there yet," A's manager Bob Melvin said Friday. "We'll know more after these three days. There are a lot of different avenues we can go, and it has not been decided yet."
• Shop A's postseason gear
Right-hander Mike Fiers, who followed opener Lou Trivino in Friday's series opener with the host Angels, would be in line to pitch on regular rest if called upon for the start -- or to follow an opener, which is still on the table.
The A's have consistently noted that location will be one of the determining factors in their decision, and Fiers, a fly-ball pitcher, would be a potentially risky choice at Yankee Stadium. New York clinched home-field advantage with a win over the Red Sox on Friday night.
• FAQs about Wild Card Game
"We're not ruling anything out," Melvin said. "Potentially. I'm not saying that's the way we're going, but I want to make sure we look at every potential avenue."
"He's been on board with everything we've asked him to do here. There's been a lot thrown at him, and he's performed well for us. This is another thing that's just a little bit different than what he's used to."
Right-hander Edwin Jackson remains an option, as does a bullpen game.
Worth noting
• Right-hander Andrew Triggs underwent successful thoracic outlet surgery on Wednesday, the team announced. The surgery, a first rib resection and scalenectomy, was performed by Dr. Gregory Pearl from the Texas Vascular Associates in Dallas.
Jane Lee has covered the A's for MLB.com since 2010.