Adam Jones arrives to absolute mob scene in Japan
A hero's welcome for the outfielder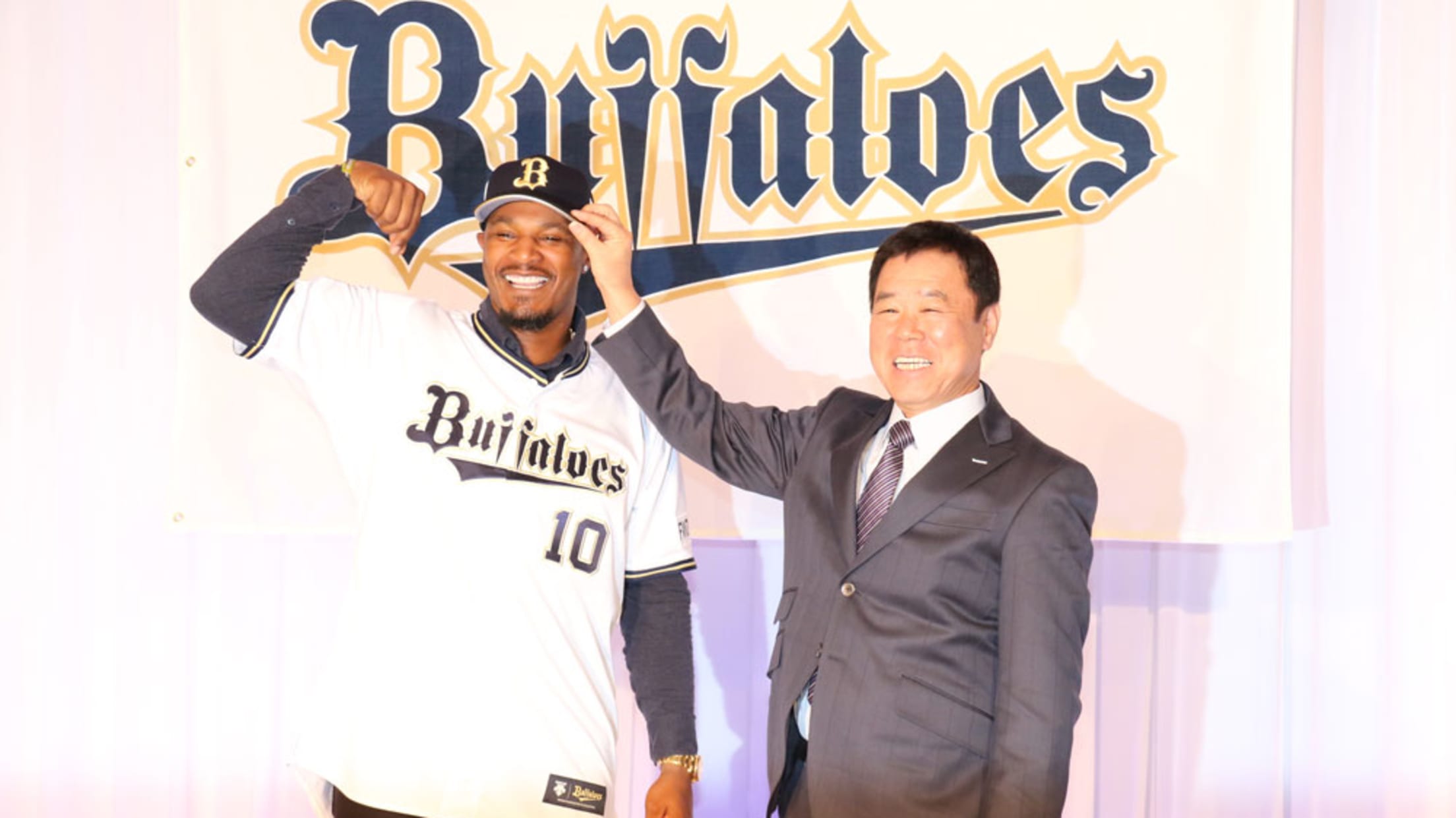 (Via @Orix_Buffaloes)
Adam Jones was a beloved player in the U.S. He played rock, paper, scissors with fans during games, he ruthlessly pied people whenever he felt like it and, well, he was an actual, legitimate American hero. Unfortunately for us, Jones decided to leave the Majors to play for Japan's Orix
Adam Jones was a beloved player in the U.S. He played rock, paper, scissors with fans during games, he ruthlessly pied people whenever he felt like it and, well, he was an actual, legitimate American hero.
Unfortunately for us, Jones decided to leave the Majors to play for Japan's Orix Buffaloes this season. Fortunately for Jones, it seems that Japan maybe loves him even more than we do.
ついに #オリックス の超大物助っ人 #アダムジョーンズ が来日!
関西空港には大勢の報道陣とファンが詰めかけ大混乱。
その中でもファンのサインに応じる #AJ の人柄の良さがうかがえました。 pic.twitter.com/jfAIdbMETn

— Full-Count (@Fullcountc2) January 26, 2020
What is that -- six, seven, eight security guards? It's like he's a pop star. A king.
オリックスの新外国人、#アダム・ジョーンズ 選手が来日しました。スター選手の到着に空港は大混雑状態ですが、ファンにサインしています。 pic.twitter.com/wcBxLWWetK

— オリックス情報@サンスポ (@sanspo_orix_bs) January 26, 2020
Matt Monagan is a writer for MLB.com. In his spare time, he travels and searches Twitter for Wily Mo Peña news.