Beltre notches 10,000th career at-bat
Third baseman 26th player since 1900 to hit that mark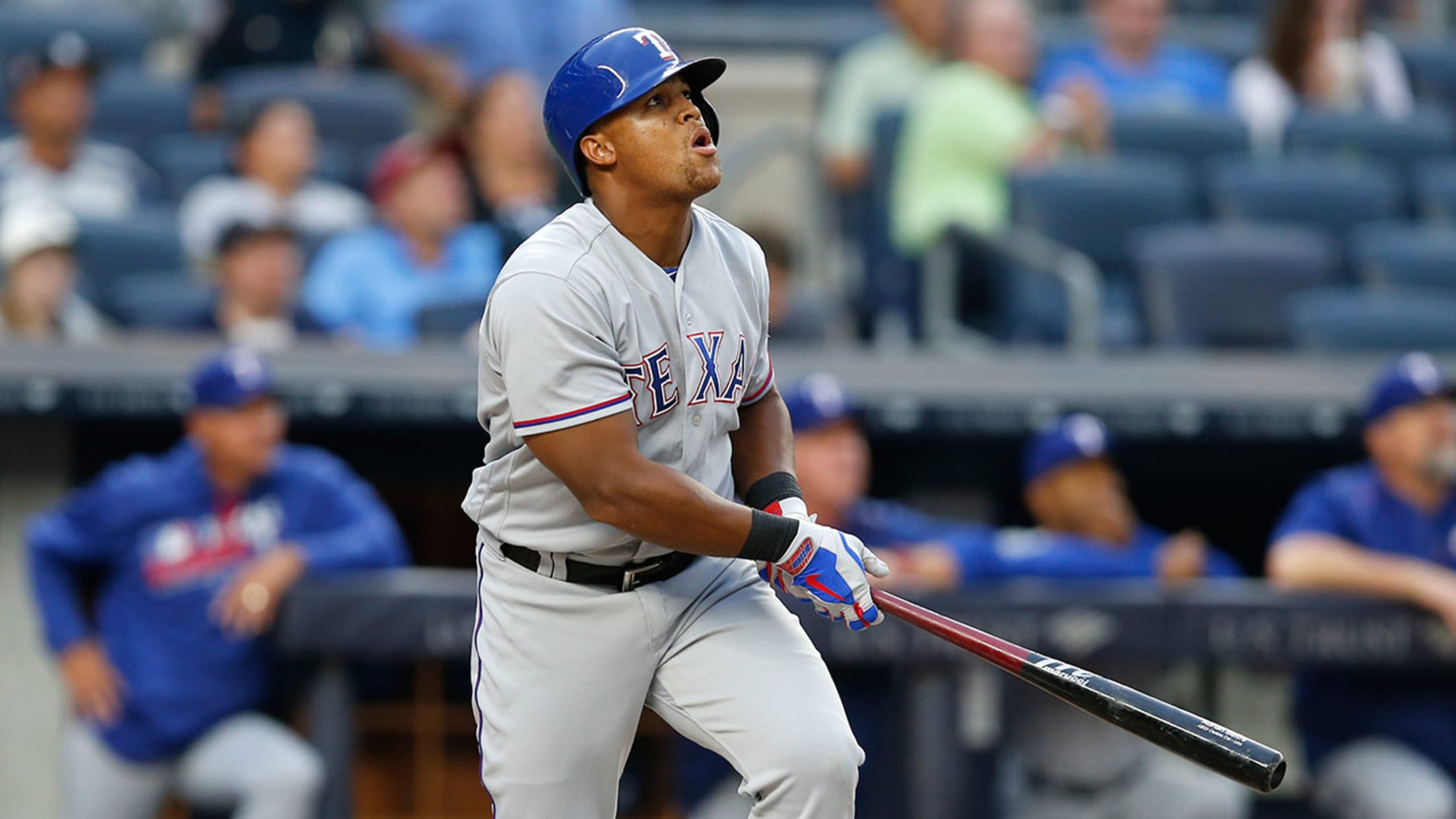 Adrian Beltre is the 26th player since 1900 to register 10,000 at-bats in his career, reaching the milestone Saturday vs. the Twins. (AP)
MINNEAPOLIS -- Adrian Beltre came out swinging with a run-scoring double on the first pitch he saw from Angels starter Chuck Finley. That was on June 24, 1998, his first Major League at-bat for the Dodgers.The double tied the score. The Angels had taken the lead that day on a
MINNEAPOLIS -- Adrian Beltre came out swinging with a run-scoring double on the first pitch he saw from Angels starter Chuck Finley. That was on June 24, 1998, his first Major League at-bat for the Dodgers.
The double tied the score. The Angels had taken the lead that day on a home run by Cecil Fielder.
Beltre is now playing with Fielder's son Prince, and on Saturday afternoon, Beltre had the 10,000th at-bat of his career. It wasn't as memorable, as he struck out against Tyler Duffey in the fourth inning in a 17-5 loss to the Twins.
Beltre, 37, is the 26th player since 1900 to have at least 10,000 at-bats in his career. There are two more if you include Cap Anson and Honus Wagner's at-bats from the 19th century. Either way, there are only five players ahead of Beltre who are not in the Hall of Fame: Pete Rose, Derek Jeter, Alex Rodriguez, Rafael Palmeiro and Omar Vizquel. Only Rodriguez is still active.
"It means I have been playing for quite a bit," Beltre said. "I don't even know if it's that important."
It means Beltre is in select company.
"I'm not going to lie," Beltre said. "I've been more aware of [accomplishments] lately because my son likes to know things, and he asks me questions and he tells me stuff, but I'm just not into it."
Beltre already crossed the 1,500 RBI mark earlier this season. The next significant number is 3,000 hits. Beltre has 2,848 hits so he is 152 short with a two-year contract extension signed through 2018.
Health is the key to all records of longevity. Beltre was sidelined from June 9-15 with a mildly strained left hamstring but has started 16 straight games since then.
"I feel better," Beltre said. "I'm still managing it a little bit. I'll let it go [running] when I need to, if I don't, I don't. [Friday] night I let it go on a slow grounder. I'm still trying to pick my spots."
Rangers manager Jeff Banister, who said he was planning on giving Beltre a day off in the next few days, pulled him and Ian Desmond for the final three innings in Saturday's blowout. But it also left Beltre 0-for-3 at the plate, bringing to an end his 10-game hitting streak.