Five AL West pitchers who could be traded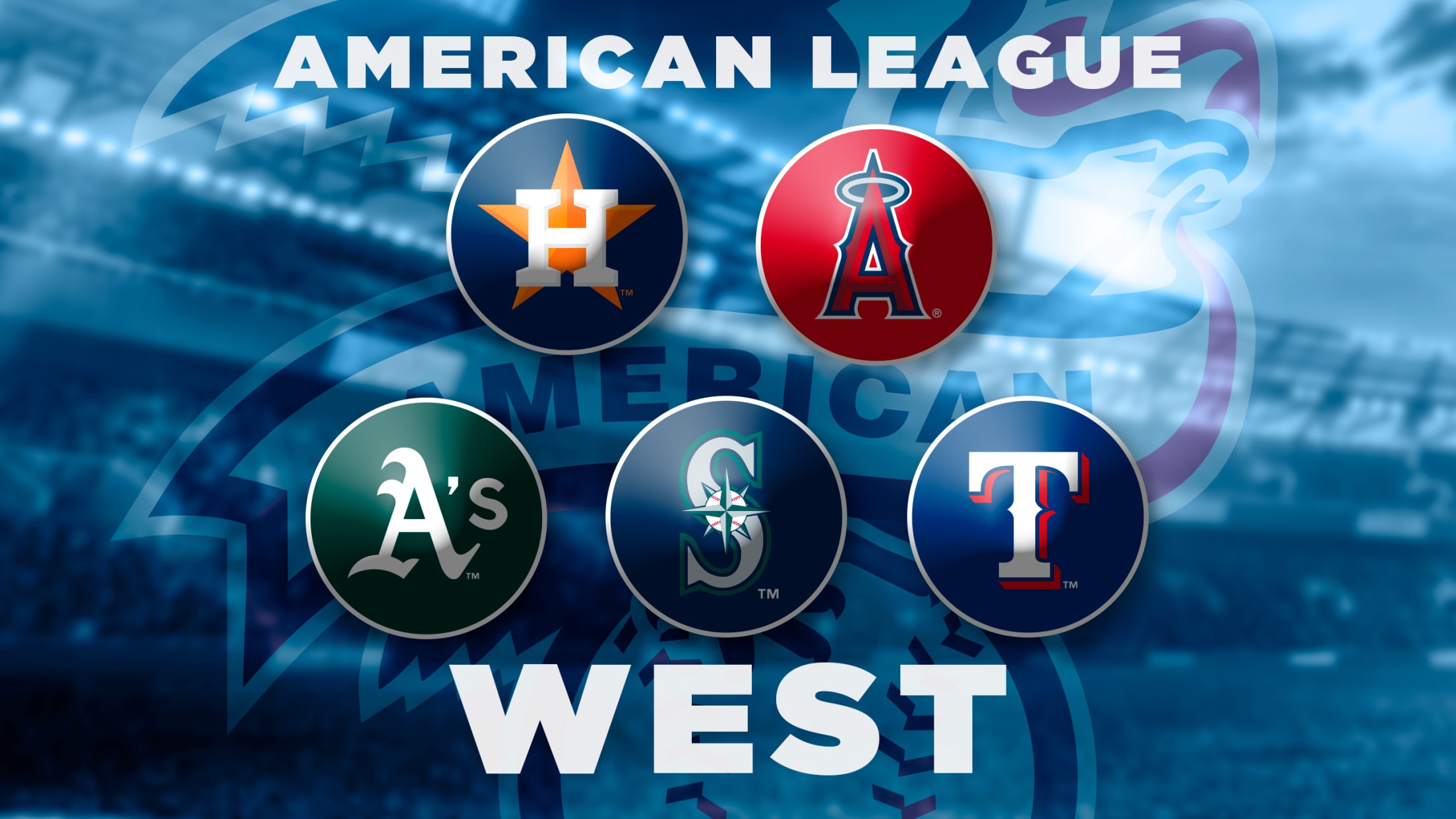 The Astros lead the American League West by 6 1/2 games to open the second half of the 2019 season, but the A's, Rangers and Angels are all in the mix for an AL Wild Card spot with the Mariners the lone club fully looking to rebuild. The A's sit
The Astros lead the American League West by 6 1/2 games to open the second half of the 2019 season, but the A's, Rangers and Angels are all in the mix for an AL Wild Card spot with the Mariners the lone club fully looking to rebuild.
The A's sit 1 1/2 games out of the second AL Wild Card, the Rangers are three back and the Angels are 6.5 games back. So, the next few weeks will be key for these clubs leading up to the Trade Deadline. Here's one player from each club to keep an eye leading up to July 31, which is the last day trades can be consummated, as August waiver trades are now prohibited.
A's: RHP Blake Treinen
The A's will open the second half with All-Star Liam Hendriks as their closer with Treinen moved to a setup role after posting a 4.17 ERA on the year, including a 7.30 ERA over his last 13 appearances. He's not the only one struggling in the bullpen. Lou Trivino and Ryan Buchter also haven't been as effective as last year. But Treinen was an All-Star last year and the A's need him to get back on track out of the All-Star break. If not, the A's could be forced to pursue another arm to strengthen the back end of their bullpen.
Angels: RHP Matt Harvey
Harvey is set to rejoin the Angels' rotation after the All-Star break after being out since May 23 with an upper back strain. It's no secret that Harvey has had a rough year. He posted a 7.50 ERA in 10 starts before the injury and saw his velocity decline. But Harvey's been working hard to regain his velocity and he's hopeful it'll help him turn the corner. If he pitches well out of the break it could lessen the Angels' need for starting pitching if they're buyers, although he could also pitch his way into becoming a trade candidate if they find themselves out of the race. Harvey, though, has a lot to prove and wouldn't bring much of a return even if he does look better this month.
Astros: RHP Jose Urquidy
Urquidy is currently in the rotation and has labored in his first two starts against the Rockies and Angels with a 10.50 ERA in six innings. If he can recover and pitch better this month, he could add much-needed starting pitching depth to a club that is expected to target starting pitching at the Trade Deadline. It won't stop the Astros for going after a starter they believe could help them in the postseason, but if he pitches well it would lessen the need for a stopgap solution via trade.
Mariners: RHP Mike Leake
Several playoff contenders are looking for pitching depth and the 31-year-old right-hander is a dependable innings eater. He's made 30-plus starts for seven straight seasons and he's gone 4-1 with a 3.49 ERA over his last seven outings. Leake will get the ball in Seattle's first game after the All-Star break and could enhance his trade value if he continues throwing well over the next few weeks for a team that is plenty willing to move veterans for prospects to help its rebuilding plans. Leake is earning $16 million this season and $15 million in 2020, but the Cardinals are paying $5 million of this year's deal and $4 million of the '20 salary and the Mariners have shown a willingness to eat some of the money in trading away Jay Bruce and Edwin Encarnacion.
Rangers: LHP Mike Minor
There has been much speculation that the Rangers would trade All-Star left-hander Mike Minor if they fall out of contention. They are in contention now, however, and Minor is a big reason why with a 2.54 ERA in 18 starts. But if they have a rough July it could change their thinking. The issue with trading Minor is that would be a hit to their credibility with their fans, who haven't witnessed a winning season since 2016. He is signed through next season on a club friendly deal -- $9.8 million this year and next year -- so there isn't much urgency to move the lefty. But if the Rangers get a substantial offer that would help speed along their rebuild, it might be hard to pass up.