Almora appreciates dad's work as coach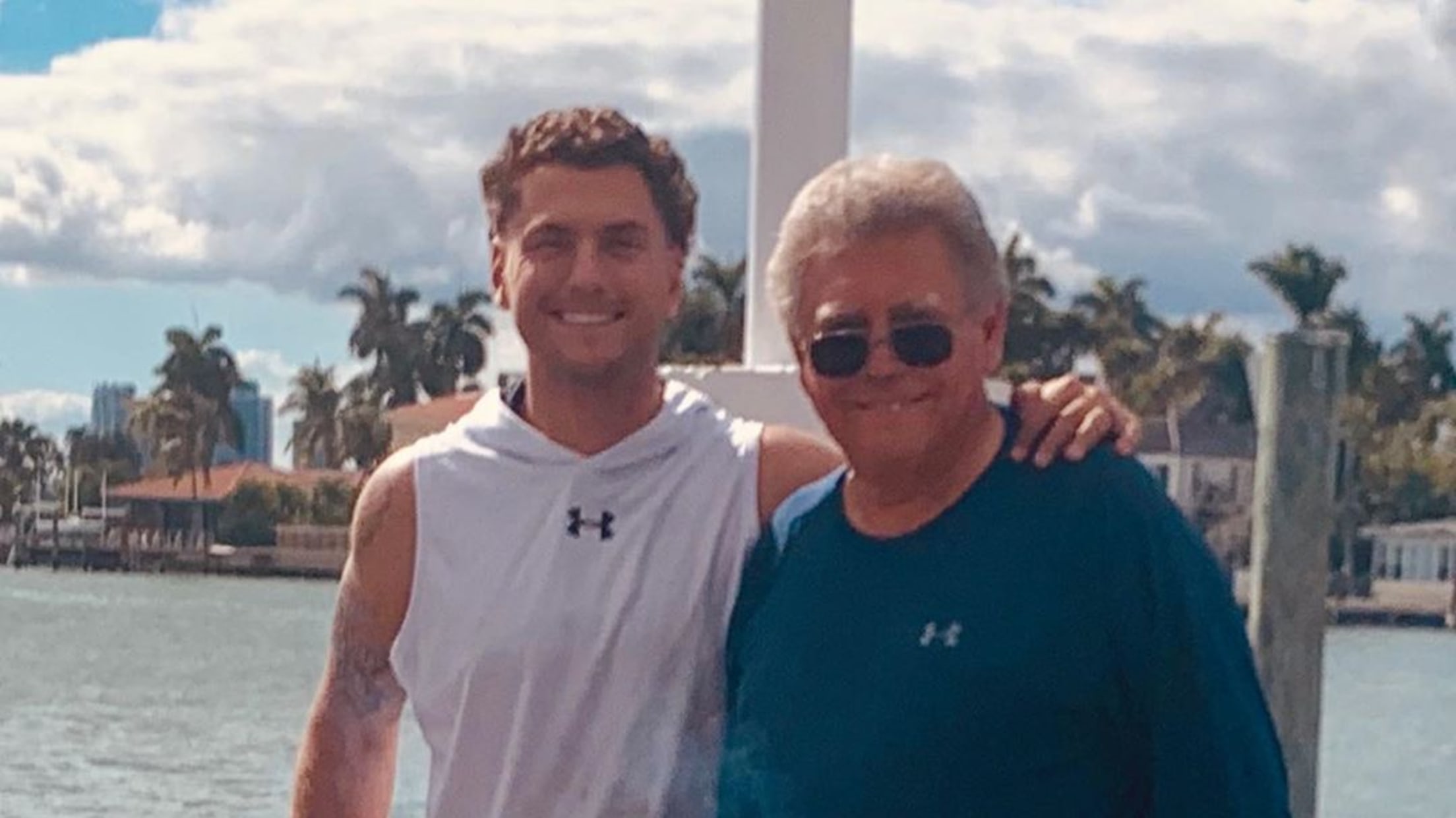 LOS ANGELES -- The rope hung from an oak tree in the Almoras' backyard when Albert was a kid. The Cubs center fielder estimates that it was about 30 feet in length. No guesswork is needed when Albert Almora Jr. recalls how often he scurried up the rope as part
LOS ANGELES -- The rope hung from an oak tree in the Almoras' backyard when Albert was a kid.
The Cubs center fielder estimates that it was about 30 feet in length. No guesswork is needed when Albert Almora Jr. recalls how often he scurried up the rope as part of his regular workouts under the watchful eye of his father, Albert Sr.
Eight times per day, he and his close friend, Manny Machado, would each climb up the rope. They'd also hit in the makeshift batting cage or train with chains.
"We didn't have a lot of money," said Almora, who grew up in Hialeah, Fla., near Miami. "So we just had to kind of make our own stuff up."
Albert Sr. -- who played baseball in Cuba before defecting to the United States -- was by his son's side as a mentor and coach throughout his childhood. From a young age, Albert Jr. was learning about having a strong work ethic, while also having his passion for baseball fueled. Climbing a center-field wall in the big leagues does not seem so daunting after climbing to a high branch in his oak tree over and over again.
And now with two young sons of his own, Almora has really grown to understand and appreciate the work that his father put in.
"He was always there for me," Almora said. "My dad, to this day, he still is my coach. He knows me the best. Not particularly swing-wise, but just mentally. He dedicated his whole life, basically, to not really create the quote-unquote big leaguer, but to build the foundation of hard work and dedication to something. It's something that, now that I have two boys, I'd love to be half as good as my dad was for me.
"I don't think I ever took him for granted, but I do find myself thanking him a lot more now than back then as a kid. We were just kind of going through it and grinding, but I do find myself now thanking him more for everything he did. Now, as a man, you see the sacrifices he made for his family. It really means a lot, obviously."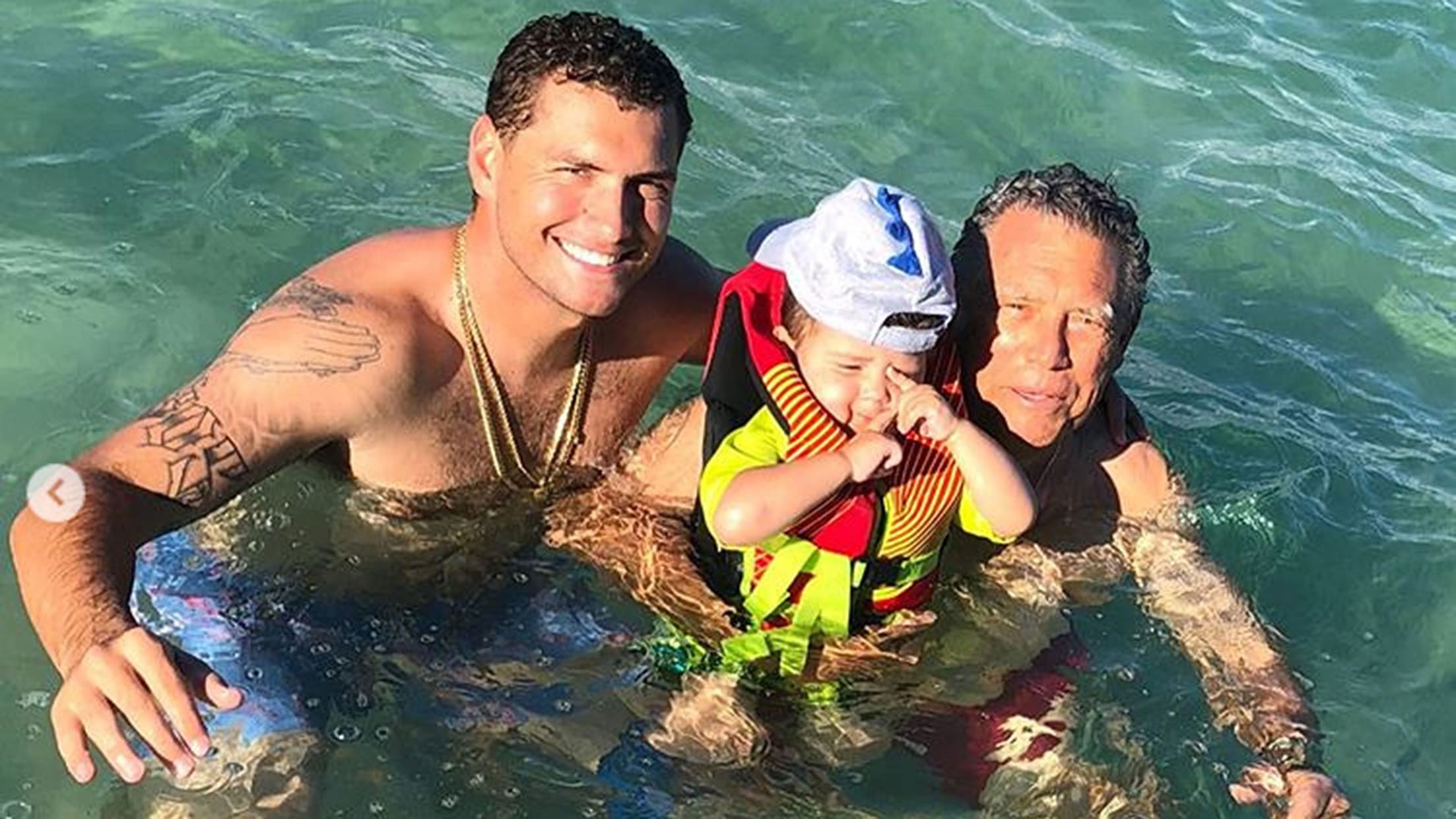 During Father's Day games, for the fourth consecutive year, players wore specially designed New Era caps to raise awareness and funds for the fight against prostate cancer. Players also had the option to wear Stance multi-pattern blue-dyed socks. MLB will again donate 100% of its royalties from the sales of specialty caps and apparel emblazoned with the symbolic blue ribbon -- a minimum $300,000 collective donation -- to the Prostate Cancer Foundation and Stand Up To Cancer.
This effort also includes the annual Prostate Cancer Foundation "Home Run Challenge," which has given fans the chance to make a one-time monetary donation or pledge for every home run hit by their favorite MLB clubs during the time period of June 1 through Father's Day (June 16), all the while tracking where their team stacks up in a "team vs. team" competition. Every dollar donated through the Home Run Challenge goes to PCF to fund critical research to defeat prostate cancer. As of June 13, more than $1.26 million has been pledged via the Home Run Challenge in 2019. Since inception, the Home Run Challenge has raised more than $51 million for PCF, the world's leading philanthropic organization funding and accelerating prostate cancer research.
Founded in 1993, Prostate Cancer Foundation has funded nearly $800 million of cutting-edge research by 2,200 scientists at 220 leading cancer centers in 22 countries around the world. Because of PCF's commitment to ending death and suffering from prostate cancer, the death rate is down more than 52% and 1.5 million men are alive today as a result. PCF research now impacts 67 forms of human cancer by focusing on immunotherapy, the microbiome and food as medicine. Learn more at pcf.org.