Gordon's 4 hits, homer power KC past Crew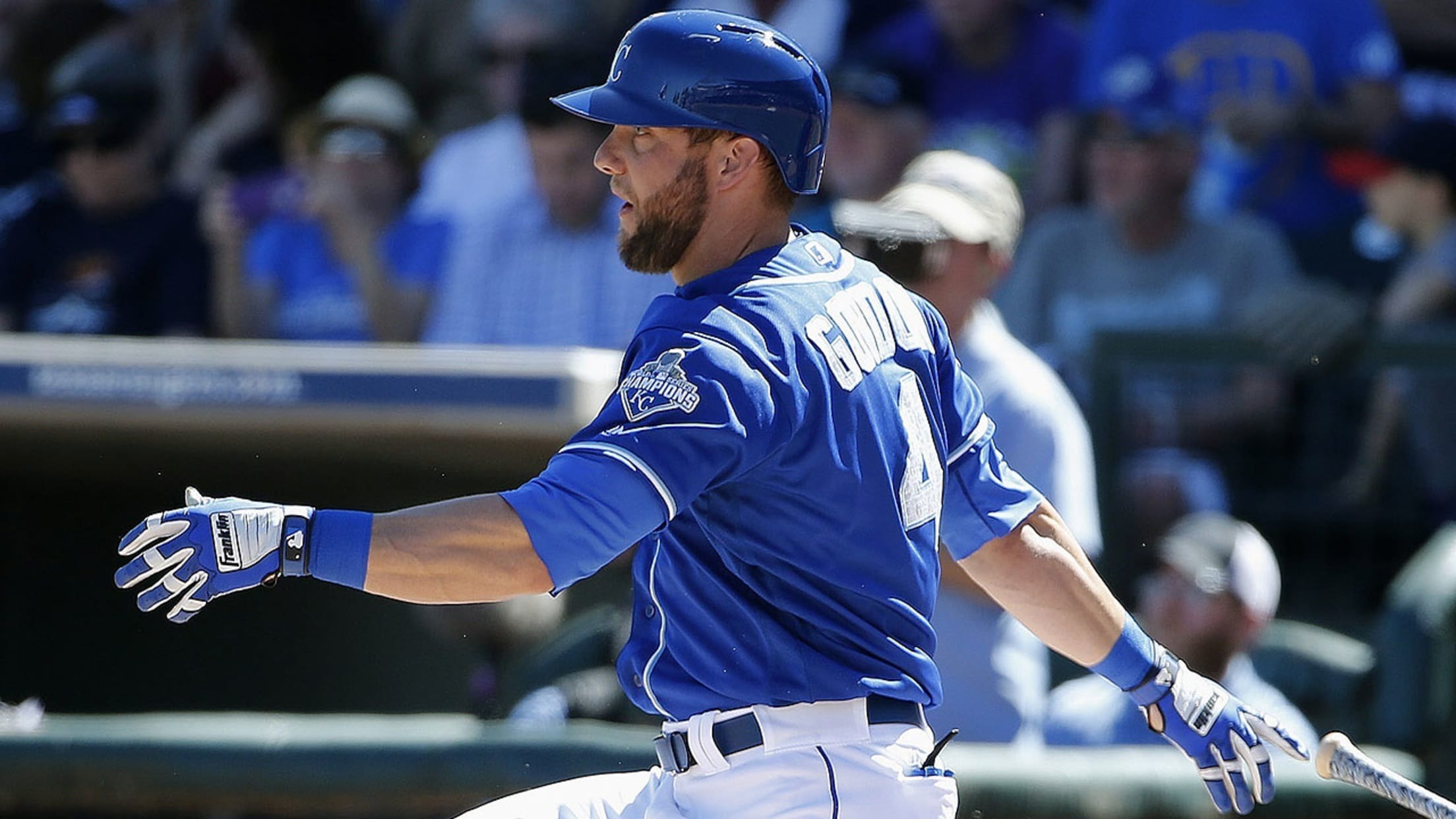 Alex Gordon went 4-for-4, including his first spring home run. (Getty)
SURPRISE, Ariz. -- Royals left fielder Alex Gordon had four hits, including his first spring homer, and third baseman Mike Moustakas (batting .583) had two hits and two RBIs as Kansas City beat the Brewers, 7-5, in a Cactus League game Wednesday afternoon at Surprise Stadium. Chris Carter had a
SURPRISE, Ariz. -- Royals left fielder Alex Gordon had four hits, including his first spring homer, and third baseman Mike Moustakas (batting .583) had two hits and two RBIs as Kansas City beat the Brewers, 7-5, in a Cactus League game Wednesday afternoon at Surprise Stadium. Chris Carter had a two-run double for Milwaukee.
"The last game [three strikeouts] I thought I was going to get released, so I thought I better do something today," Gordon said. "I just felt comfortable and good in the box."
• Royals' Butera homers, drives in 2 vs. Mariners
On his homer, which was crushed: "Arizona, the wind's blowing out. But I definitely got it good."
Eric Hosmer hit his first homer of the spring, a shot over the center-field wall against Brewers No. 4 prospect Josh Hader.
"Offense was great," Royals manager Ned Yost said. "Moose continues to swing a hot stick. Gordy with four hits, Hoz with a homer. Gordy's hits were rockets. Good day offensively."
Right-hander Yordano Ventura started for the Royals and went three innings, giving up five hits and three runs -- all in the first. Ventura retired the last eight batters he faced.
"My first inning was a little bit wild," Ventura said. "But I made an adjustment in the second and third inning, and it was better. My front shoulder was flying open."
Closer Wade Davis made his first appearance of the spring for the Royals, breezing through a 1-2-3 fourth inning.
Brewers right-hander Wily Peralta, expected to be near the top of the rotation, had a rough outing, giving up six hits and three runs in 1 2/3 innings. He threw 43 pitches, 25 for strikes.
"Spring Training, man," Peralta said with a shrug. "I'm trying to find my timing, but overall, it feels good. I'm 100 percent healthy. That's what I'm happy for. I want to come to the season and feel 100 percent; don't worry about injuries or nothing like that."
Peralta said he was working on his slider Wednesday.
"Last time I had a hard time with my slider, so that's a pitch I threw a little bit more today than my first outing," Peralta said. "I threw it behind in the count to see, how does it break? It's hard here in Arizona, but the break was pretty good. I just need to throw it a little bit more in the strike zone."
Up next for the Royals: Kansas City takes the road to Glendale to face the division-rival White Sox on Thursday at 2:05 p.m. CT, in a free, exclusive MLB.com webcast. Right-hander Ian Kennedy, signed to a five-year, $70 million deal this offseason, will make his second start of the spring.
Up next for the Brewers: Coming off a scoreless Cactus League debut, Jimmy Nelson will be back on the mound Thursday when the Brewers host the Giants at Maryvale Baseball Park at 2:05 p.m. CT, live on MLB.TV. Nelson intends to showcase his changeup in upcoming starts in an effort to revive a pitch he used regularly in the Minor Leagues, but strayed from as a Brewer.