Richards passing test by throwing to hitters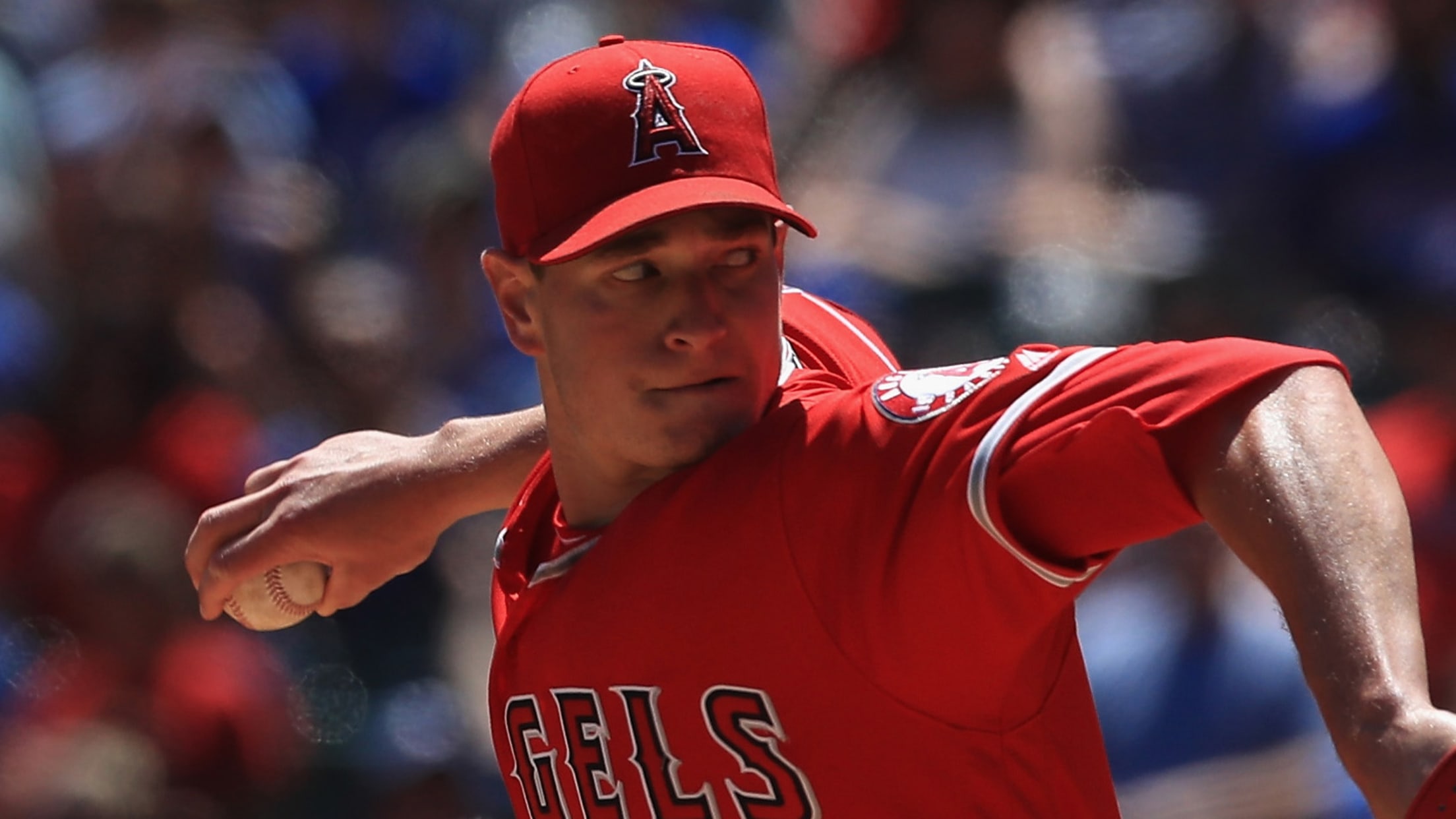 "Looked good. These are just baby steps right now of where he will eventually get to," -- Angels manager Mike Scioscia said of Garrett Richards. (Getty) (Ronald Martinez/Getty Images)
ANAHEIM -- With a crowd of teammates looking on, Angels pitcher Garrett Richards took another key step in his recovery as he tries to rehab a UCL tear in time for the 2017 season.Richards faced hitters on the mound at Angel Stadium for the first time since sustaining his injury
ANAHEIM -- With a crowd of teammates looking on, Angels pitcher Garrett Richards took another key step in his recovery as he tries to rehab a UCL tear in time for the 2017 season.
Richards faced hitters on the mound at Angel Stadium for the first time since sustaining his injury in May. He has been cleared to throw for more than a month and will soon head to Arizona to pitch in the instructional leagues. He will also throw another bullpen session this weekend.
"Looked good. These are just baby steps right now of where he will eventually get to," Angels manager Mike Scioscia said. "As he gets to 100 pitches, doing it every fifth day, but it's an important first step. He felt great during the workout and we don't anticipate him doing anything but feeling good in the next couple of days."
Richards began pitching off a mound on Sept. 17, but only fastballs at approximately 80 percent effort. He has since been ramping up and mixing in his secondary stuff. He said he currently isn't concerned with reaching 100 pitches, more focusing on fastball command as he repeats his delivery.
One development of note is that Richards has stopped throwing his changeup, going back to the fastball-slider-curveball mix he found success with in 2014 and 2015. He had started using the changeup more this season before he got hurt.
Nearly the entire Angels team turned out to see their injured top starter take that step, standing around the batting practice screen and hanging around in the dugout. Richards seemed to take the task seriously enough, letting emotions fly against the last batter.
"A guy steps in the box, you don't want him to get on base, no matter what it is," Richards said. "That's just the competitor in all of us. I'm out there trying to make sure my repeatable delivery is there, make sure I'm locating my fastball."
Worth Noting
• Tyler Skaggs (forearm) is still feeling no issues after throwing a bullpen session on Tuesday afternoon and remains on track to get one last start this weekend against the Astros. The left-hander has been out since Sept. 9 with a mild flexor pronator strain.
• Albert Pujols (foot) remained out of the lineup Wednesday and it's still unsure when he could make a return. Scioscia said it was dependent on how Pujols feels as the season winds down. Mike Trout got the start at DH in Pujols' place for a second day in a row.
Jack Baer is a reporter for MLB.com based in Los Angeles.