Angels have hands full with Fulmer, shadows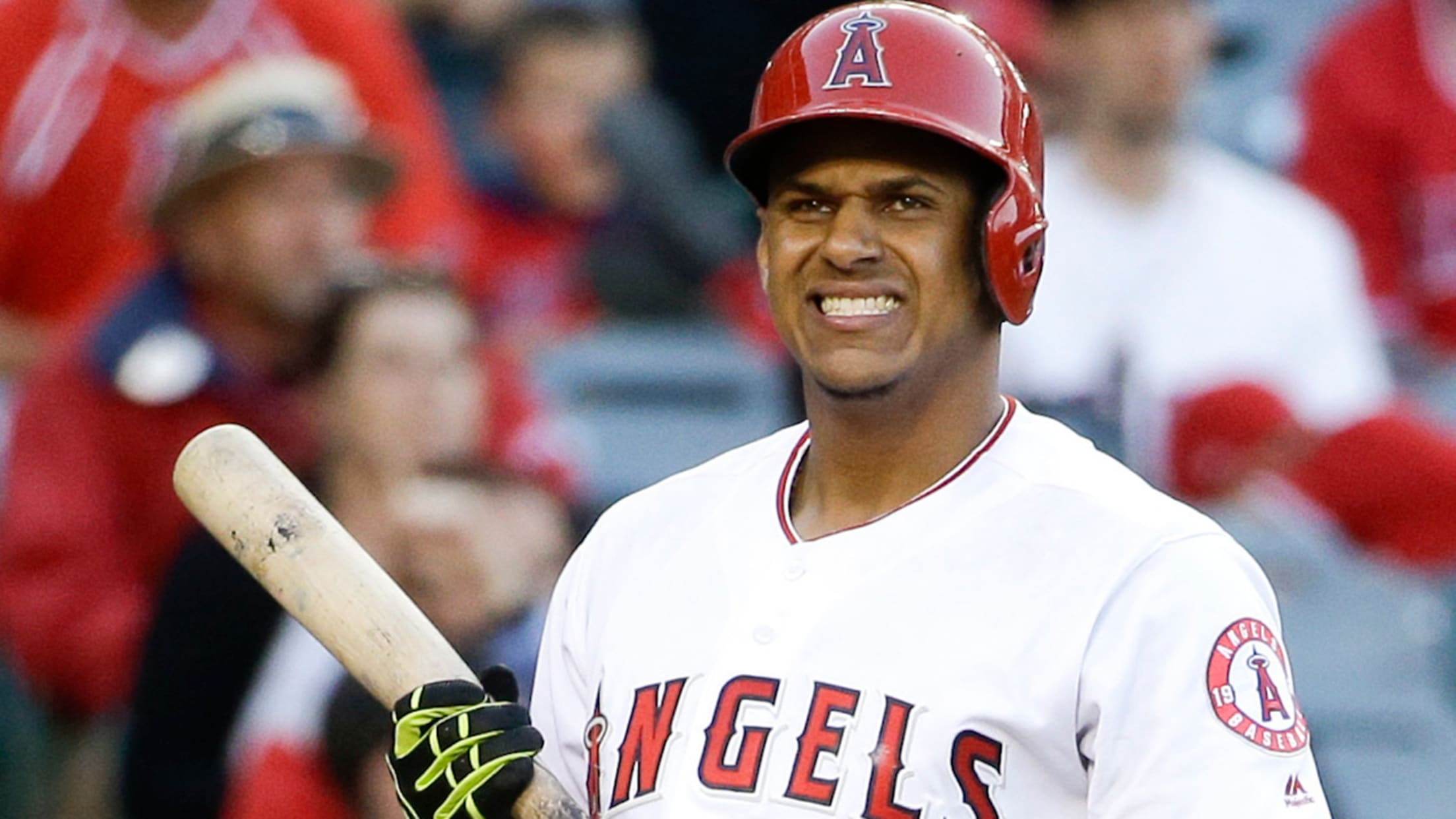 Jefry Marte had two of the Angels' 10 strikeouts vs. the Tigers in the series finale. (AP)
ANAHEIM -- A day after mashing four home runs and 17 hits off Tigers pitching, the Angels could not touch Detroit right-hander Michael Fulmer.Fulmer was dominant Wednesday, flashing a 97-mph fastball, commanding all his pitches and keeping a red-hot Angels lineup at bay as the mid-afternoon shadows creeped into Angel
ANAHEIM -- A day after mashing four home runs and 17 hits off Tigers pitching, the Angels could not touch Detroit right-hander Michael Fulmer.
Fulmer was dominant Wednesday, flashing a 97-mph fastball, commanding all his pitches and keeping a red-hot Angels lineup at bay as the mid-afternoon shadows creeped into Angel Stadium in a 3-0 Angels loss. He no-hit the Angels through 6 2/3 innings, as they finally broke through on a C.J. Cron single to right.
"It was tough to see today with the shade," Gregorio Petit said following the game which started at 4 p.m. PT, a rarity for the Angels. "He was good, he mixed pitches and everything was around the zone, and it was really tough to see the ball."
With Yunel Escobar and Albert Pujols out of the lineup, the Angels weren't expected to replicate the 11-run performance of the night before. Fulmer completely shut them down, however, holding them to just two hits as the rookie earned his fifth victory this season.
The Angels, who had scored seven or more runs in 10 of their last 19 games entering Wednesday, were shut out for the first time since April 19 against the White Sox.
They didn't get a runner in scoring position until there were two outs in the eighth inning. Petit, with Carlos Perez on first, took Fulmer's pitch and yanked it off the end of the bat just fair down the left-field line. The ball, which Petit said surely would've scored Perez and cut the lead to 2-1, went over the wall for a ground-rule double. Johnny Giavotella grounded out to third, killing the rally and keeping the Angels scoreless.
They would threaten again in the ninth on Mike Trout's walk and stolen base, but Cron flied out to left and Jefry Marte struck out in a 10-pitch at-bat against former Angels closer Francisco Rodriguez to end the game.
Trout said Fulmer, who was making his first career start against the Angels, became particularly difficult to see with each at-bat as the sun glared off the rock formation in left-center field and into the batter's eye.
"He's got good stuff," Trout said of Fulmer, whose offense knocked out 11 hits, 10 off Angels starter Matt Shoemaker. "It was just tough to see. Every at-bat, the shadows were tough to pick up. If you missed a pitch, you were in trouble."
Petit said the shadows added "two miles per hour" on Fulmer's high-velocity fastball, and proved to be particularly deadly when trying to pick up breaking balls.
"You see a lot of chase, a lot of swing and miss and you're late on the fastball," he said. "Even on a 2-0 count, you get a fastball and you're late, when you shouldn't be late."
Fabian Ardaya is a reporter for MLB.com based in Anaheim.