Scioscia has fond memories of Scully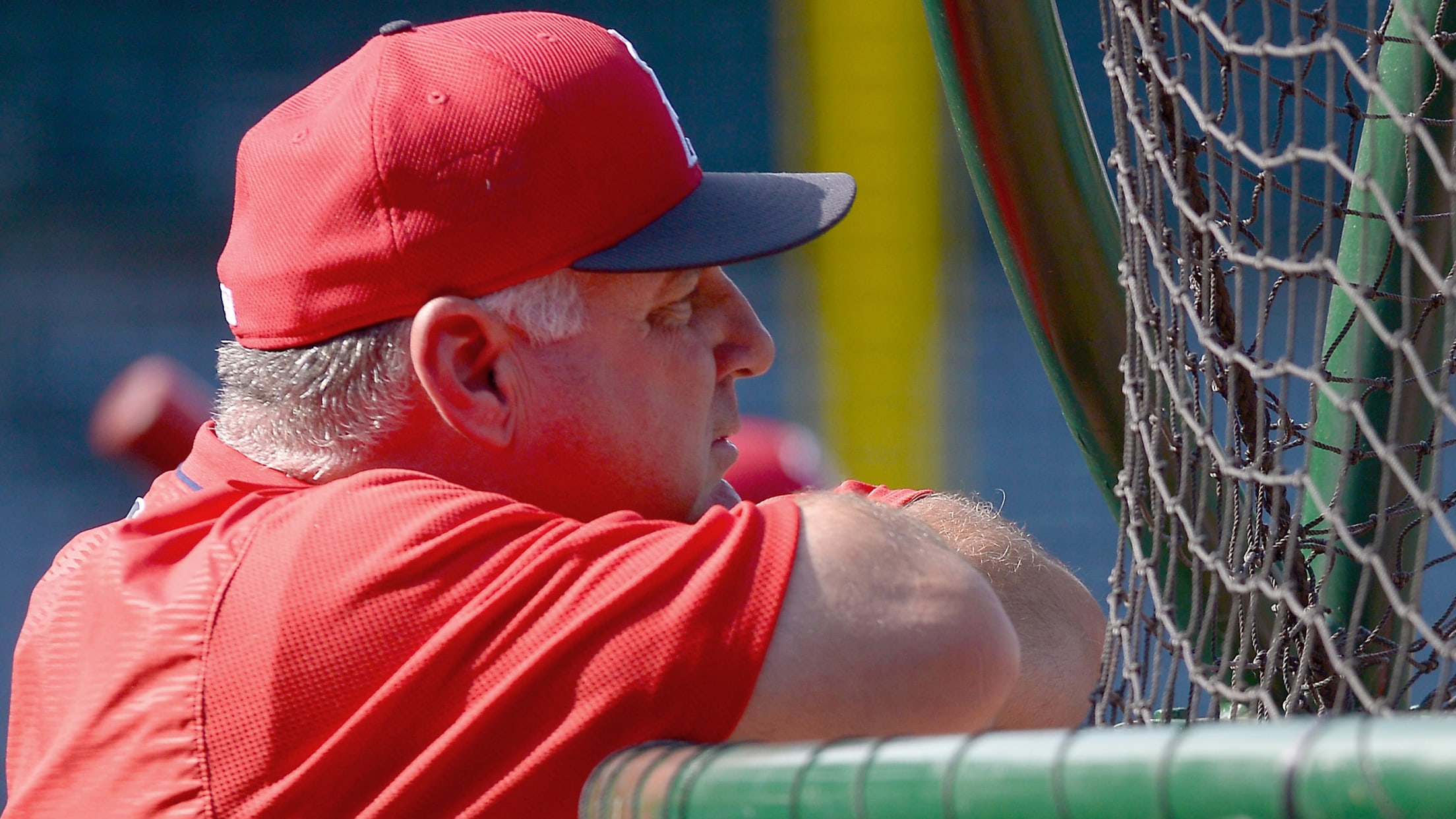 "Vin is such a true gentleman. His real passion is not only the game of baseball, but life and family and his faith and he lives it every day," -- Angels manager Mike Scioscia on Vin Scully. (Getty) (Jayne Kamin-Oncea/Getty Images)
ANAHEIM -- Angels manager Mike Scioscia got to know Vin Scully well during his 13-year playing career with the Dodgers, and he still remembers the first time he met the legendary broadcaster during his first big league Spring Training in Vero Beach, Fla., in 1980."I just know as a youngster
ANAHEIM -- Angels manager Mike Scioscia got to know Vin Scully well during his 13-year playing career with the Dodgers, and he still remembers the first time he met the legendary broadcaster during his first big league Spring Training in Vero Beach, Fla., in 1980.
"I just know as a youngster in Vero Beach, my first Spring Training, he made it a point to go around and introduce himself to all the rookies that were in camp and he knew about us and knew where we were from and had a conversation with us, just talking to us," Scioscia said Monday.
:: Farewell, Vin Scully ::
"It was something at the time you were in awe of, but as time passes by, I think it was just indicative of what a special person he is. He's a very, very sincere person."
Scully, 88, called his final game at Dodger Stadium on Sunday and has three more broadcasts this weekend in San Francisco that will tie a bow on his unprecedented 67 years in the broadcast booth.
"Vin is such a true gentleman," Scioscia said. "His real passion is not only the game of baseball, but life and family and his faith and he lives it every day."
Worth noting
• Pitcher Tyler Skaggs will throw a bullpen session on Tuesday as he works his way back from a mild flexor pronator strainin his left forearm, Scioscia said.
Skaggs, in his first year back from Tommy John surgery, would like to pitch in a regular-season game, though the Angels might hold him out until the instructional league next month in Arizona. Skaggs has not pitched in a game since Sept. 9.
• Catcher Geovany Soto (left knee inflammation) caught a bullpen session on Monday and the Angels want to see how his knee responds before deciding on the next step of his rehab. The veteran catcher has been on the disabled list since Aug. 15.