Inbox: Are Angels charting the proper course?
Beat reporter Alden Gonzalez answers fans' questions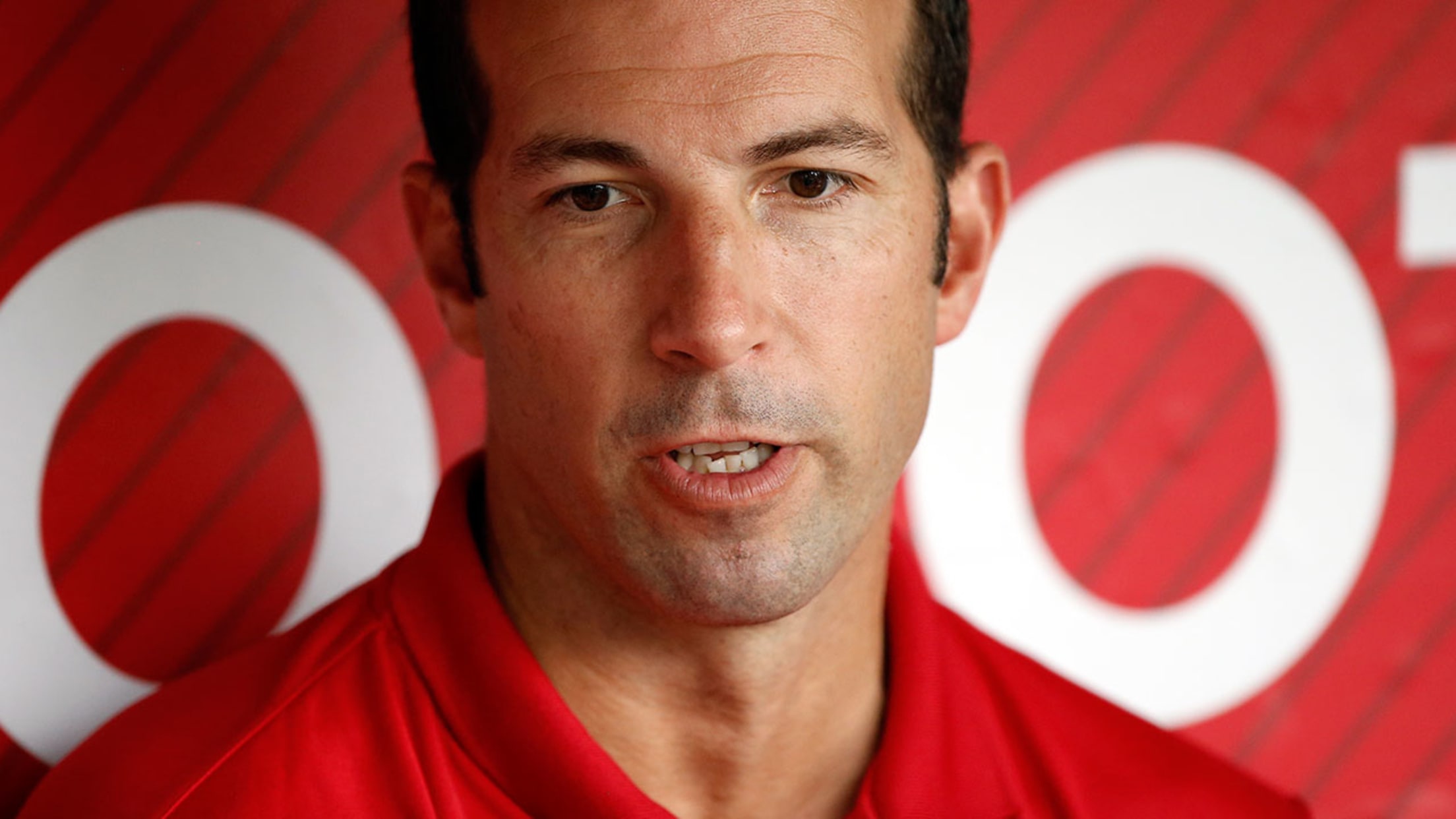 GM Billy Eppler expects Angels to contend during the 2017 season. (AP)
One final Angels Inbox before I go. Let's get right to it …Do you think the Angels are headed in the right direction as an organization? -- Ben W., Chino HillsThis is the utmost question, but it is dependent on how "the right direction" is defined. To some, it's a
One final Angels Inbox before I go. Let's get right to it …
Do you think the Angels are headed in the right direction as an organization?
-- Ben W., Chino Hills
This is the utmost question, but it is dependent on how "the right direction" is defined. To some, it's a path that sacrifices losing in the present while in pursuit of sustainable winning in the future. To others, it's maintaining a competitive roster each season. Neither path is necessarily incorrect. The problem comes when an organization chooses the latter when contention isn't truly feasible, thus severely mortgaging its future for no reason.
The question: Is that where the Angels stand?
I posted a poll about this on Twitter, centered on whether the Angels can be contenders next season if Garrett Richards is healthy, and the results were interesting:
Legitimately curious: If Garrett Richards does not need TJ, do you think the Angels can contend next year?

— Alden Gonzalez (@Alden_Gonzalez) August 3, 2016
On one side, you can say the Angels would at least be within earshot of the second American League Wild Card spot if Richards, Andrew Heaney and Nick Tropeano all had healthy ulnar collateral ligaments and if Tyler Skaggs wasn't set back two months. On the other side, you can note that the Angels will have trouble filling out their rotation next year, even if Richards doesn't need Tommy John surgery. And that the farm system will be thin for a long time. And that the free-agent class doesn't have the marquee names worth spending on. And that too much of the Angels' budget will still be tied to aging veterans.
First-year general manager Billy Eppler has continued to say the Angels will aim to contend in 2017, and I get it. You can't truly rebuild with Mike Trout and Albert Pujols on your roster, or with owner Arte Moreno signing checks. But underneath whatever is stated publicly, I think the Angels should aim to contend again in 2018, when all their starting pitchers project to be healthy, when Josh Hamilton finally comes off the books and when Trout still has three years left on his contract. Anybody who isn't controllable through then should be used as trade chips.
I think the Angels understand this, too.
What's the most likely solution for left field long term?
-- @JohnHollands65
This is a question that requires us to first pause and consider how bad the Angels' left-field situation has been. Since the start of the 2015 season, the Angels' left-field OPS, .593, is easily the worst in the Majors, 32 points lower than the 29th-place Braves. Last year's mark was the fourth-lowest since 1974; this year's is sixth-lowest.
The three players the Angels acquired to help in left field before last year's non-waiver Trade Deadline -- David Murphy, David DeJesus and Shane Victorino -- are all out of baseball. The two counted on at the start of this season -- Daniel Nava and Craig Gentry -- are no longer in the big leagues. And that's without going into Hamilton, Raul Ibanez or Vernon Wells.
In short, this has been a major problem, made even more painful by Matt Joyce going from a .564 OPS with the Angels to a .955 OPS with the Pirates.
The upcoming crop of free-agent corner outfielders will probably be headlined by Yoenis Céspedes, José Bautista and Josh Reddick. They're all massive upgrades, but they'll probably all be too expensive for an Angels team that will have needs elsewhere. Below that? Norichika Aoki, Carlos Beltrán, Jay Bruce, Ian Desmond, Matt Holliday and -- hey look, Mark Trumbo.
Is Vladimir Guerrero a first-ballot Hall of Famer?
-- @OPannouncer
He probably will not be enshrined his first year. I don't necessarily believe in the sanctity of the first ballot, but it remains a distinction reserved for only the most elite. Guerrero has been one of the most fun players of my lifetime, but he doesn't fall into that class. The question is whether he gets into the Hall of Fame at all. And his case seems unpredictable.
The dependable JAWS system -- which takes a player's career Wins Above Replacement and averages it with their seven-year peak in WAR -- has Guerrero 22nd all-time among right fielders. Four ahead of him -- Larry Walker, Dwight Evans, Reggie Smith and Sammy Sosa -- have been eligible for the Hall and have not been voted in. Valid cases can be made on both ends.
I'm a huge fan of Jered Weaver and everything he's done for the Angels over the years. But where does he go after this season? I know he's still a competitor, but the skills are declining.
-- T.J. R., Wellington
This one is tough to answer. If he pitches reasonably well over these next two months, and is perhaps able to sit comfortably in the mid-80s with his fastball, I can see the Angels bringing him back on a low-cost, incentive-laden contract. They badly need arms to make up next year's rotation and manager Mike Scioscia still values him a great deal. But these last couple years have been so draining on Weaver, who will turn 34 in October.
Imagine how excruciating it must be to have been that good, to remain so competitive, to still be reasonably young and to continually struggle no matter how hard you try. Weaver demands respect for what he has done. He has swallowed his pride, has taken each turn with a fastball others ridicule and has not made excuses. Along the way, he's even pitched a few gems. But sometimes I wonder if he wants to keep trying so hard.
Who are legitimate targets next year? Who will be on the block next year?
-- @Spot4SC
I suspect that the Angels will navigate through this coming offseason very similarly to the way they went about the last offseason. By that I mean their budget will remain about the same. They won't sign free agents tied to Draft pick compensation, won't trade controllable young players unless they're getting the same in return and won't overspend on aging veterans. (Refer to the first question for why this is the practical approach.) To me, the most interesting topic will be what they do with Kole Calhoun. I think they can get some real value for him, but he is also a major part of their fabric.
Which lineup spot do you think is the best for Trout to hit?
-- Kaz M., Anaheim Hills
The most important aspect of lineup construction is maximizing opportunities for your best player to drive in runs, and that is especially the case for the Angels and Trout. I like him batting second, but I don't mind him batting third right now because Yunel Escobar and Calhoun have done a nice job of getting on base in front of him. Trout ranks 34th in the Majors in plate appearances with runners in scoring position this year. Last year, 129 players were ahead of him in that category, which was unacceptable.
Most memorable moment while you covered the Angels?
-- @Squidwai
I remember being on the field the night they clinched the division on Sept. 17, 2014. I remember how well C.J. Wilson pitched against the Mariners, how packed the stadium remained hours after he was finished. I remember Weaver coming out first, with a champagne bottle in each hand. I remember Hank Conger hugging everybody. And I remember Scioscia and Jerry Dipoto embracing in the clubhouse.
What's crazy is how recent that was. The Angels were at their pinnacle then, on their way to a Major League-leading 98 wins. And what's even crazier is how quickly it all changed. They lost two really close games to the Royals at home, got blown out in Game 3 of the AL Division Series and went home. The next year, they dealt with the Dipoto and Hamilton mess and got eliminated from postseason contention on the final day.
Now here they are, with an uncertain future and an undefined blueprint.
Things can go from good to bad so quickly, so dramatically, so unpredictably in this sport -- but it also works the other way.