A's recall Alcantara; option Coulombe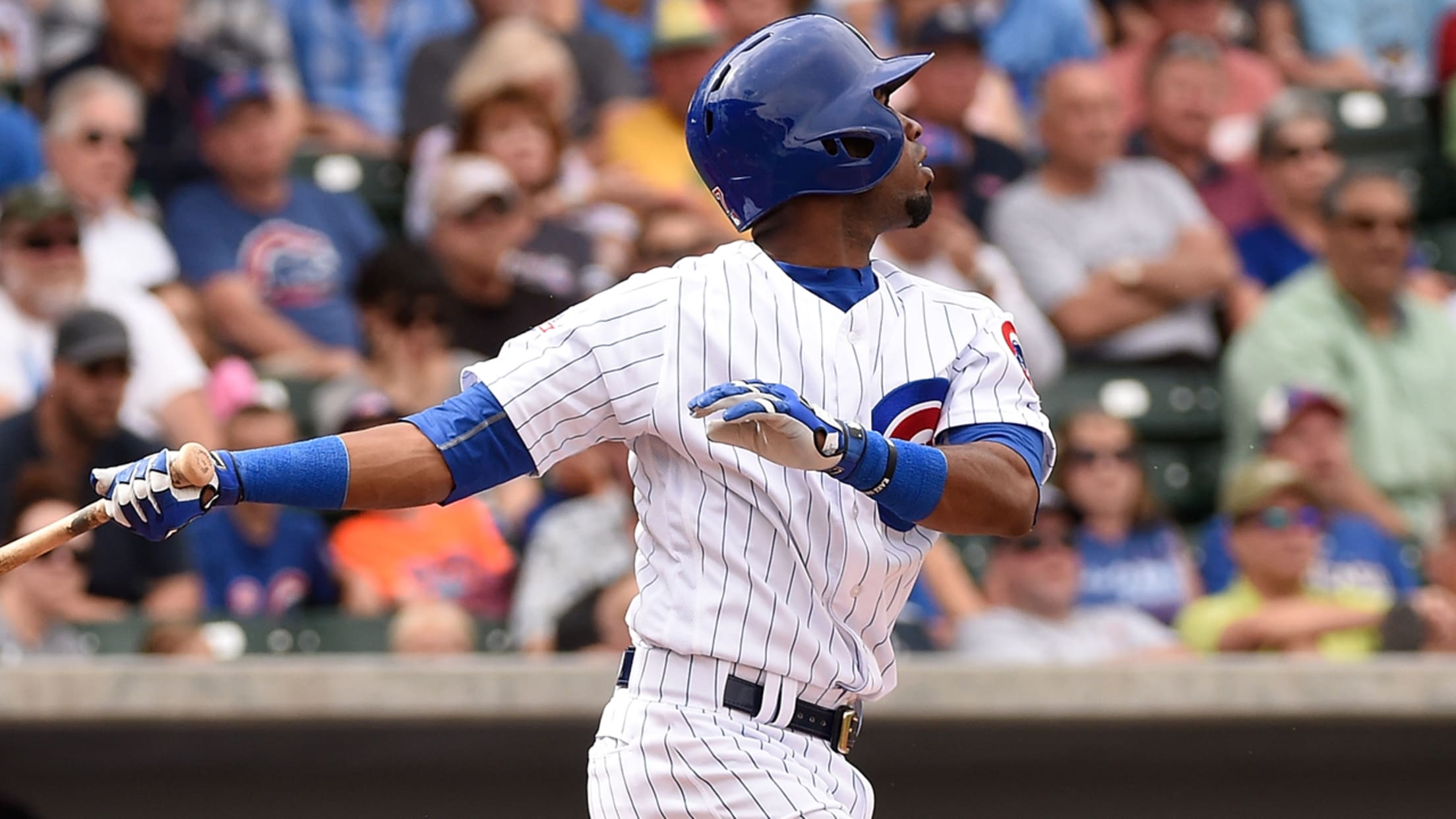 Arismendy Alcantara was acquired from the Cubs on June 9 for Chris Coghlan. (Getty Images)
OAKLAND -- Speedy utility man Arismendy Alcantara joined the A's from Triple-A Nashville on Tuesday, giving them an enticing switch-hitting option who showcases the exact versatility this club embraces.Alcantara, acquired from the Cubs on June 9 for Chris Coghlan, was signed by Chicago in 2008 as a shortstop but has
OAKLAND -- Speedy utility man Arismendy Alcantara joined the A's from Triple-A Nashville on Tuesday, giving them an enticing switch-hitting option who showcases the exact versatility this club embraces.
Alcantara, acquired from the Cubs on June 9 for Chris Coghlan, was signed by Chicago in 2008 as a shortstop but has since taken up second base and center field, and the A's plan to use him at each of those positions, plus both corner-outfield spots.
The 24-year-old wasn't in Tuesday night's starting lineup against the Brewers, but A's manager Bob Melvin said he expected to give him a start "in the next couple of days." The likelihood of seeing him before then is high, given the many attributes that make Alcantara an attractive option off the bench.
"I spoke to him earlier, and he's comfortable playing just about anywhere," Melvin said. "When you're talking about versatility, he really fits that bill."
"I just want to be in the lineup," Alcantara said. "It doesn't matter if it's at shortstop, second base or the outfield. I just want to make the play everywhere I am and try to help the team win."
Alcantara was 6-for-37 (.162) with a home run in 10 games for Nashville following the trade, after batting .264 in 53 games with Chicago's Triple-A affiliate.
He's also 26-for-26 in stolen base attempts. The A's had 32 as a team entering Tuesday's series opener against the Brewers.
"We've been bogged down here a little bit recently, as far as stolen bases," Melvin said. "We haven't been as good as we were earlier in the season. Whether it's some guys who have been a little banged up … we just haven't gotten on base here a whole lot. It does add another dynamic to a club that's probably lacking some athleticism and some speed at this point."
Alcantara is in the big leagues for the first time since April of last year. He's a .194 career hitter with 10 home runs and 30 RBIs in 81 career games.
"It's exciting," he said. "It's another opportunity that I have to enjoy The Show. I'm here to play the game, to have fun and to try to help the team win."
In order to make room for Alcantara on the roster, the A's optioned lefty Daniel Coulombe to Triple-A.
Jane Lee has covered the A's for MLB.com since 2010.