Moreno: Halos will stay at Angel Stadium through '29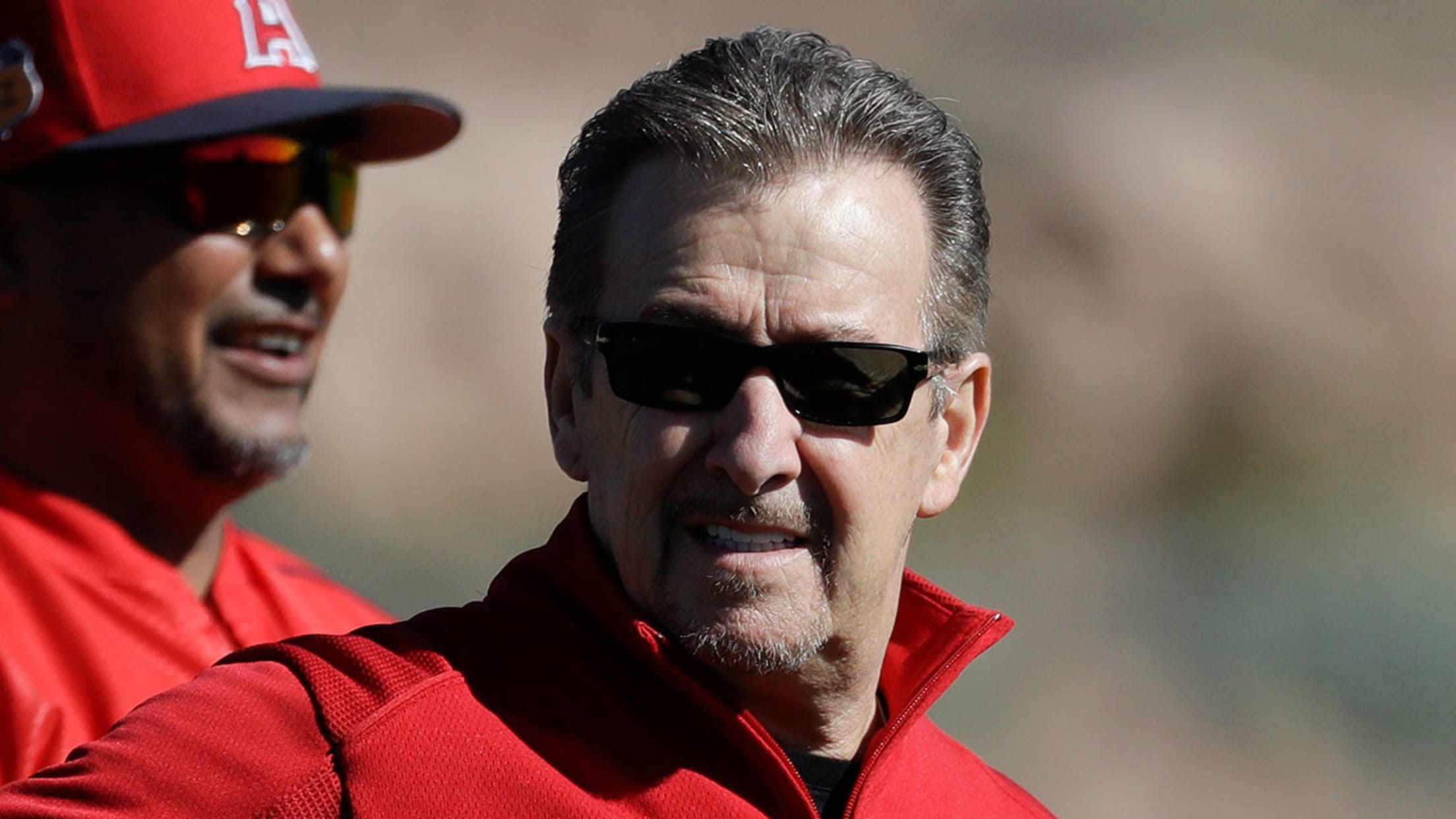 Angels owner Arte Moreno said the team will have 'more financial flexibility' going forward. (AP) (AP)
TEMPE, Ariz. -- Owner Arte Moreno said Saturday that the Angels will play out their current lease in Anaheim, a move that will keep the team at Angel Stadium through at least 2029.The Angels could have opted out of their current lease in 2019, but attempts to secure a new
TEMPE, Ariz. -- Owner Arte Moreno said Saturday that the Angels will play out their current lease in Anaheim, a move that will keep the team at Angel Stadium through at least 2029.
The Angels could have opted out of their current lease in 2019, but attempts to secure a new ballpark elsewhere have so far proved unsuccessful. Moreno also believes it takes a minimum of three years to acquire another site due to environmental regulations in California.
"Our window to me would have been before '19, so now we will probably stay in place," Moreno said, before the Angels held their first full-squad workout at Tempe Diablo Stadium. "It's going to take some time to get ourselves prepared to see which direction we're going to go in."
Moreno said he will instead focus on improving Angel Stadium, which opened in 1966 and is the fourth-oldest stadium in the Major Leagues behind Fenway Park (1912), Wrigley Field (1914) and Dodger Stadium (1962). The club spent $1.5 million installing new LED lights this year and has also upgraded infrastructure, concessions, suites and bathrooms, according to Moreno.
"We have consistently every year put capital in that stadium," Moreno said. "We did not want our fans to come to a ballpark that was falling apart."
The Angels also spent money this winter to improve the product on the field, bringing in second baseman Danny Espinosa, left fielder Cameron Maybin, outfielder Ben Revere, catcher Martin Maldonado and right-hander Jesse Chavez to plug holes and improve the club's depth. Their 2017 payroll now sits approximately $10 to $12 million below the luxury-tax threshold, and Moreno said the team still has the resources to spend more later in the season.
"I would say that we feel that we're going to be competitive," Moreno said. "We need to stay healthy and we have to play well in our division."
While an overstretched budget has kept the Angels out of the bidding for big-name free agents in recent years, Moreno said the team will have increased financial flexibility in the near future. The Angels are still on the hook for the $26.41 million they owe Josh Hamilton, but his contract will be up at the end of the season. Plus, Maybin ($9 million), Yunel Escobar ($7 million), Chavez ($5.75 million), Espinosa ($5.425 million) and Revere ($4 million) will all be free agents next winter.
"I think everybody can look at our payroll, and they can see what kind of flexibility we have in '18 and '19 going forward," Moreno said.
Asked if that's an indication that the Angels will pursue marquee free agents next offseason, Moreno said, "If our people feel it's the player that fits, that's what we're going to do. We're going to try to win."