Busy Astros could still add another bat
GM Luhnow says club would like to lengthen lineup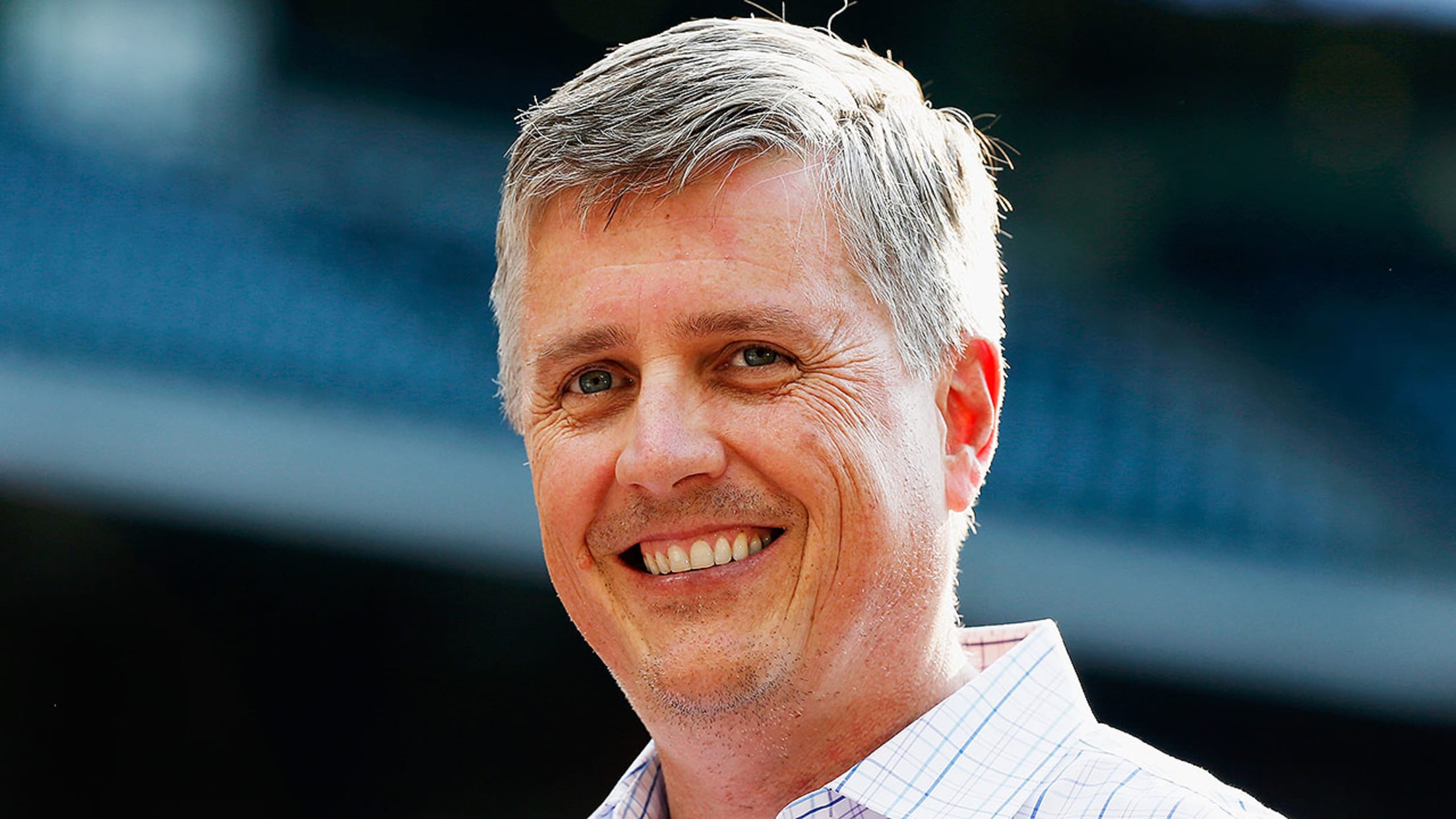 "... We've had some weak spots at the back end of lineup, and we'd really like to shore that up," GM Jeff Luhnow said. (Getty)
HOUSTON -- The Astros, as promised, have moved at a breakneck pace this offseason to upgrade their team. Last week, they signed veteran starting pitcher Charlie Morton, traded for veteran catcher Brian McCann and reached a four-year, $52 million deal with outfielder Josh Reddick, whose signing is expected to be
HOUSTON -- The Astros, as promised, have moved at a breakneck pace this offseason to upgrade their team. Last week, they signed veteran starting pitcher Charlie Morton, traded for veteran catcher Brian McCann and reached a four-year, $52 million deal with outfielder Josh Reddick, whose signing is expected to be announced as early as Wednesday.
Even after signing Reddick, the Astros will likely still be in the market to add another bat. Houston general manager Jeff Luhnow hasn't ruled out acquiring a frontline starter, but he said Tuesday that he feels good about the Astros' starting pitching as it stands. Dallas Keuchel and Lance McCullers Jr. ended the year injured, but they are a strong 1-2 if healthy. Collin McHugh is a steady hand, and Mike Fiers and rookie Joe Musgrove are also in the mix, along with Morton.
• Hot Stove Tracker
"A lot of assumptions about health for next year, but if we're healthy, we certainly have a solid, very good pitching staff that can get us where we need to go," Luhnow said. "Adding Morton gave us some additional depth. We're certainly in the market for another top-tier pitcher if it presents itself, but those are difficult trades to make. We're looking, but nothing is imminent right now."
Luhnow said signing Morton and trading for McCann were critical early moves because the Astros wanted more rotation depth and needed an upgrade at catcher. The club is still looking for offense at first base, designated hitter and the outfield, which Reddick will provide. Houston is believed to be interested in bringing back Carlos Beltrán, who could provide leadership and a feared bat at DH.
"Whether it's one more guy, two more guys, we're certainly talking to a lot of different players and hoping we can improve our offense, the length of our lineup," Luhnow said. "That's been the focus for the last couple of weeks."
An offense that too often has had holes in the bottom half the past couple of seasons should be as deep as the Astros have had in years once Reddick and McCann are on board. Plus, there will be full season of Alex Bregman and Yulieski Gurriel, with José Altuve, Carlos Correa and George Springer remaining as the anchors. DH/catcher Evan Gattis was second on the club in OPS this past season, and don't forget veteran Norichika Aoki, who was claimed off waivers earlier this month.
"That's what we want," Luhnow said. "The last couple of years, we've had some weak spots at the back end of lineup, and we'd really like to shore that up, and adding another bat or two to what we've already done will do that and will lengthen our lineup.
"We love our top four guys from last year, but if we can get if we can get three or four … guys who are consistent offensive performers [lower in the lineup], this should be a fun, productive lineup."
Aoki, 34, could be a non-tender candidate for the Astros now that they've added Reddick. MLBTradeRumors.com estimates Aoki could earn $6.8 million next year in arbitration, and Houston has until Dec. 2 to decide whether to tender him a contract.
"I do think his role is very much dependent on what else we do and what positions the other players [are in] if we're able to get deals done, but Aoki has value being a left-handed hitter, high-contact, high-on-base guy who can play multiple outfield positions," Luhnow said. "He's got value on the team for sure."