Frias ejected after hitting Miggy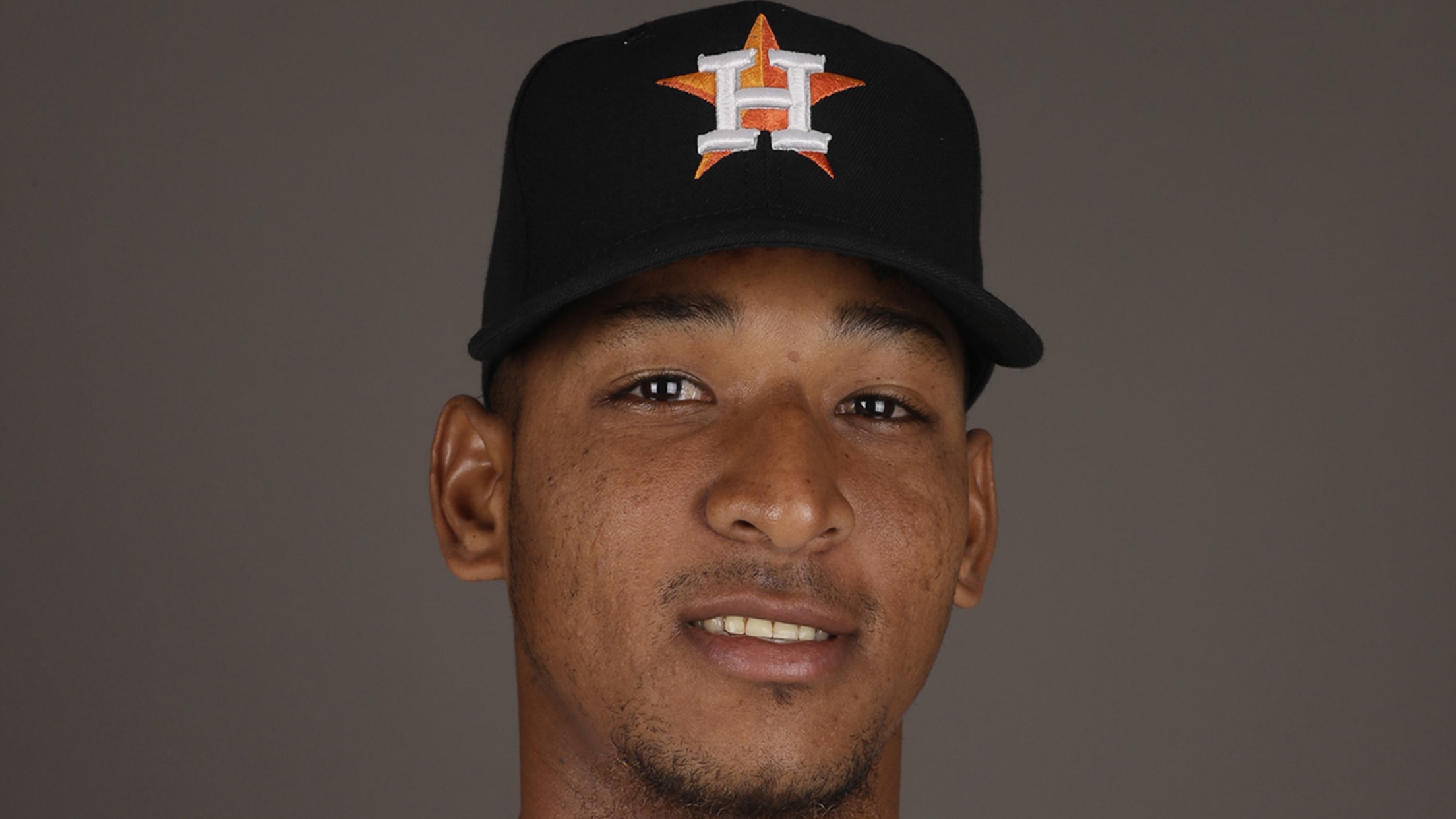 Astros relief pitcher Edison Frias was ejected from Saturday's game after hitting Miguel Cabrera with a pitch. (AP) (David J. Phillip/AP)
LAKELAND, Fla. -- The Astros' first game of the Grapefruit League season wasn't without some drama.Right-handed pitcher Edison Frias, a non-roster invitee to camp, was ejected from the spring opener Saturday against the Tigers at Joker Marchant Stadium after he struck former American League Most Valuable Player Jose Cabrera with
LAKELAND, Fla. -- The Astros' first game of the Grapefruit League season wasn't without some drama.
Right-handed pitcher Edison Frias, a non-roster invitee to camp, was ejected from the spring opener Saturday against the Tigers at Joker Marchant Stadium after he struck former American League Most Valuable Player Jose Cabrera with a pitch following his third consecutive homer allowed.
Frias, who was ejected from the 11-4 loss by home-plate umpire Hunter Wendelstedt, said he wasn't intentionally trying to hit Cabrera.
"I was trying to get ahead in the count there to Miggy with a breaking ball and I had nothing," he said through a translator. "I couldn't command any of my pitches. I was all over the place."
Astros manager A.J. Hinch was surprised with the call.
"I was more surprised the ejection is supposed to come off intent, and it was a breaking ball," he said. "Cabrera was sort of laughing about it. The umpire made a decision and you can't go back on it. We had sort of a raise of emotion there, but they're protecting their best hitter. Just a perfect storm with three home runs and ball up and in that was a breaking ball by a kid against their best player."
Frias, a 26-year-old Dominican who pitched primarily at Double-A Corpus Christi last year, took over in the third inning and walked Juan Perez before giving up consecutive homers to Andrew Romine, Ian Kinsler and Victor Martinez. His next pitch -- a curveball -- appeared to strike Cabrera in the head.
"It's obviously frustrating, but in this game you can't think about it for too long," Frias said. "You're going to forget about it and get ready for the next time. It's my first time battling guys that played in the Major Leagues, and I'm grateful for the opportunity, but next time I'll be ready."
Frias said Cabrera didn't take any offense.
"He said 'It's cool. I know you weren't trying to hit me. You threw me a curveball,'" Frias said.