Morton slated to rejoin rotation next week
Astros righty has final Double-A rehab start Sunday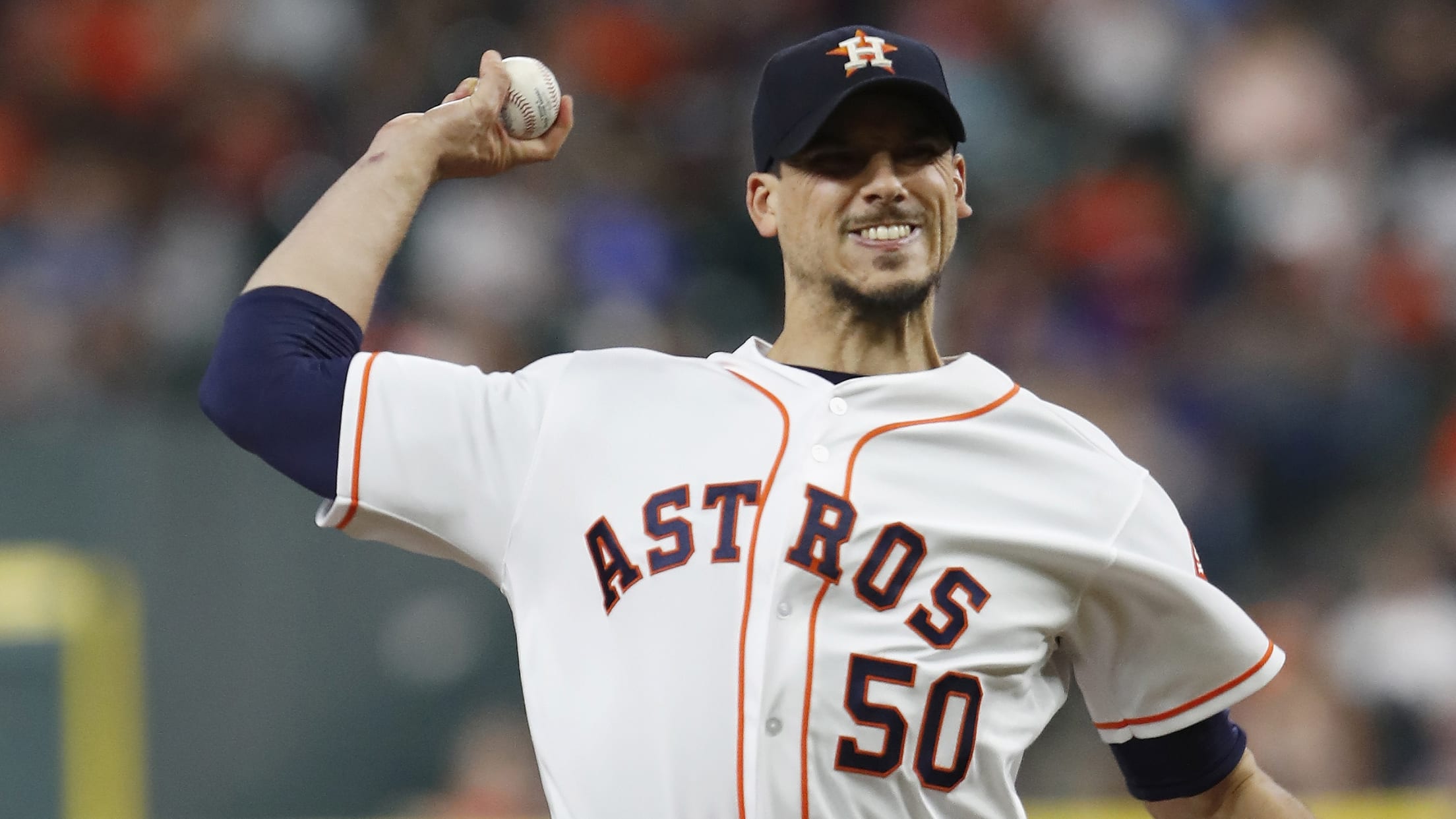 Morton threw 48 pitches in four innings Tuesday for Triple-A Fresno in his second rehab start. (Getty) (Tim Warner/Getty Images)
HOUSTON -- Astros right-hander Charlie Morton is set to rejoin the rotation next week in Toronto, manager A.J. Hinch said Friday. Morton has been on the disabled list since May 25 with a right lat strain and will throw one final rehab start Sunday for Double-A Corpus Christi.The Astros were
HOUSTON -- Astros right-hander Charlie Morton is set to rejoin the rotation next week in Toronto, manager A.J. Hinch said Friday. Morton has been on the disabled list since May 25 with a right lat strain and will throw one final rehab start Sunday for Double-A Corpus Christi.
The Astros were toying with the idea of Morton starting on Sunday against the Yankees, but Mike Fiers will start on regular rest.
Morton threw 48 pitches in four innings Tuesday for Triple-A Fresno (and threw 15 more in the bullpen) in his second rehab start. He said Thursday he felt like he was ready to return. He's 5-3 with a 4.06 EREA in 10 starts with 65 strikeouts in 57 2/3 innings.
"We'd like to build up his pitch count and arm strength and endurance and not go into a game with another short start," Hinch said. "We've asked a lot out of our bullpen. So it's a combination of ensuring Charlie's ready and protecting some of the innings that we've had to absorb."
The Astros close out the first half of the season at the Blue Jays on July 6-9. Morton's return would move the Astros another step closer to getting their rotation intact. Lance McCullers made his second start Friday in the opener against the Yankees after spending two weeks on the DL with lower back discomfort.
Ace lefty Dallas Keuchel has yet to throw off the mound after going on the DL on June 5 with neck discomfort and is expected back after the July 11 All-Star Game presented by Mastercard. Right-hander Collin McHugh (posterior impingement in right elbow) is on a lengthy Minor League rehab and was scheduled to pitch Friday for Corpus Christi.