Rain delays start of Astros-Rangers series
Darvish throws first pitch at 9:11 p.m. CT after 2-hour wait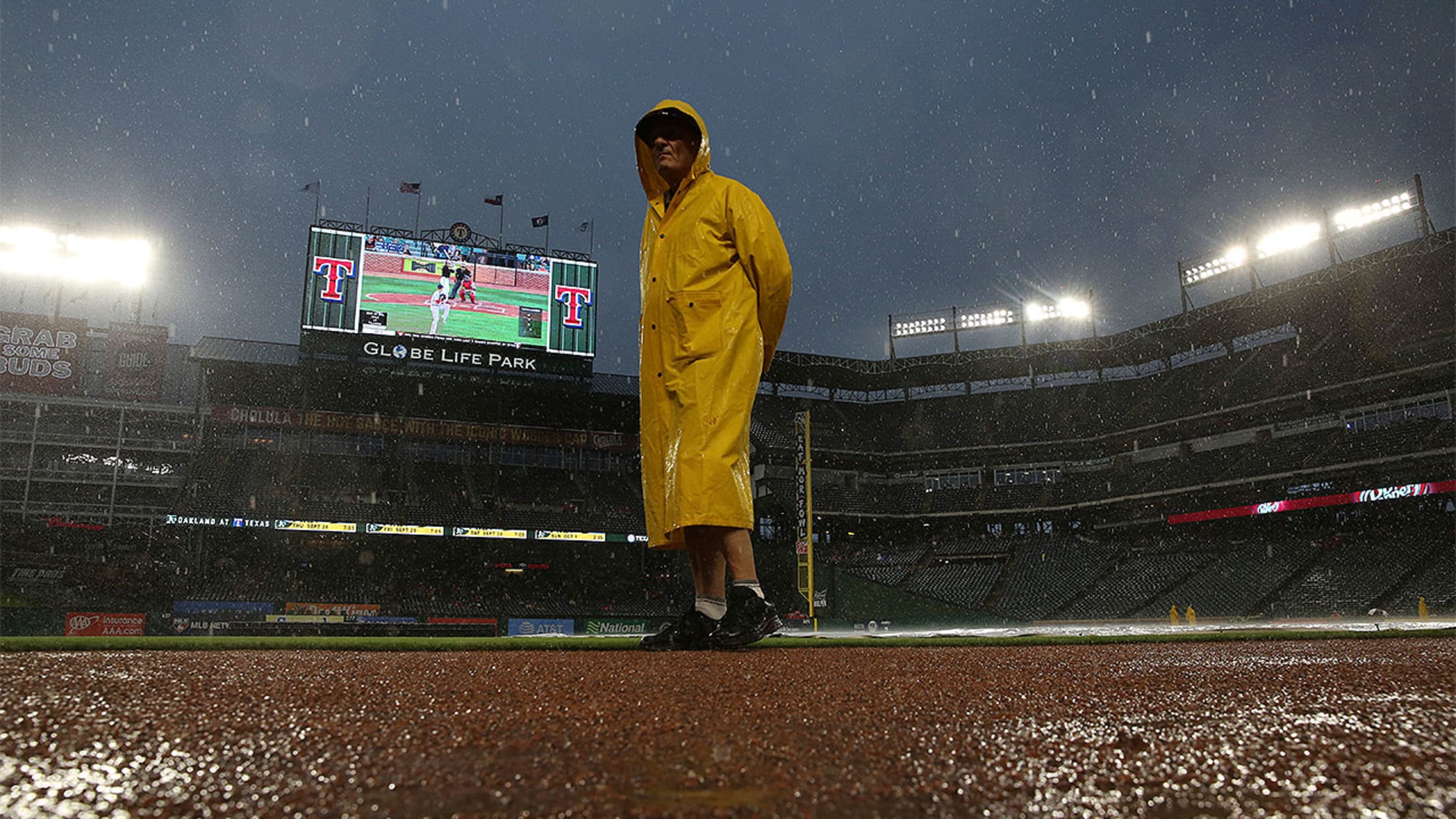 Rain causes a delay to a game between the Astros and Rangers at Globe Life Park on Friday night. (AP)
The start of the Astros-Rangers rivalry series was delayed by weather in Arlington on Friday night.After a delay of 2:06, Yu Darvish tossed the first pitch at 9:11 p.m. CT.Ace left-hander Dallas Keuchel was the scheduled starter for the streaking Astros, winners of seven games in a row. The Rangers
The start of the Astros-Rangers rivalry series was delayed by weather in Arlington on Friday night.
After a delay of 2:06, Yu Darvish tossed the first pitch at 9:11 p.m. CT.
Ace left-hander Dallas Keuchel was the scheduled starter for the streaking Astros, winners of seven games in a row. The Rangers went with Darvish at Globe Life Park as the Silver Boot Series shifts to Arlington for the first time this season.