Hinch impressed with Gurriel's 'timing, agility'
Infielder will see ample playing time at first base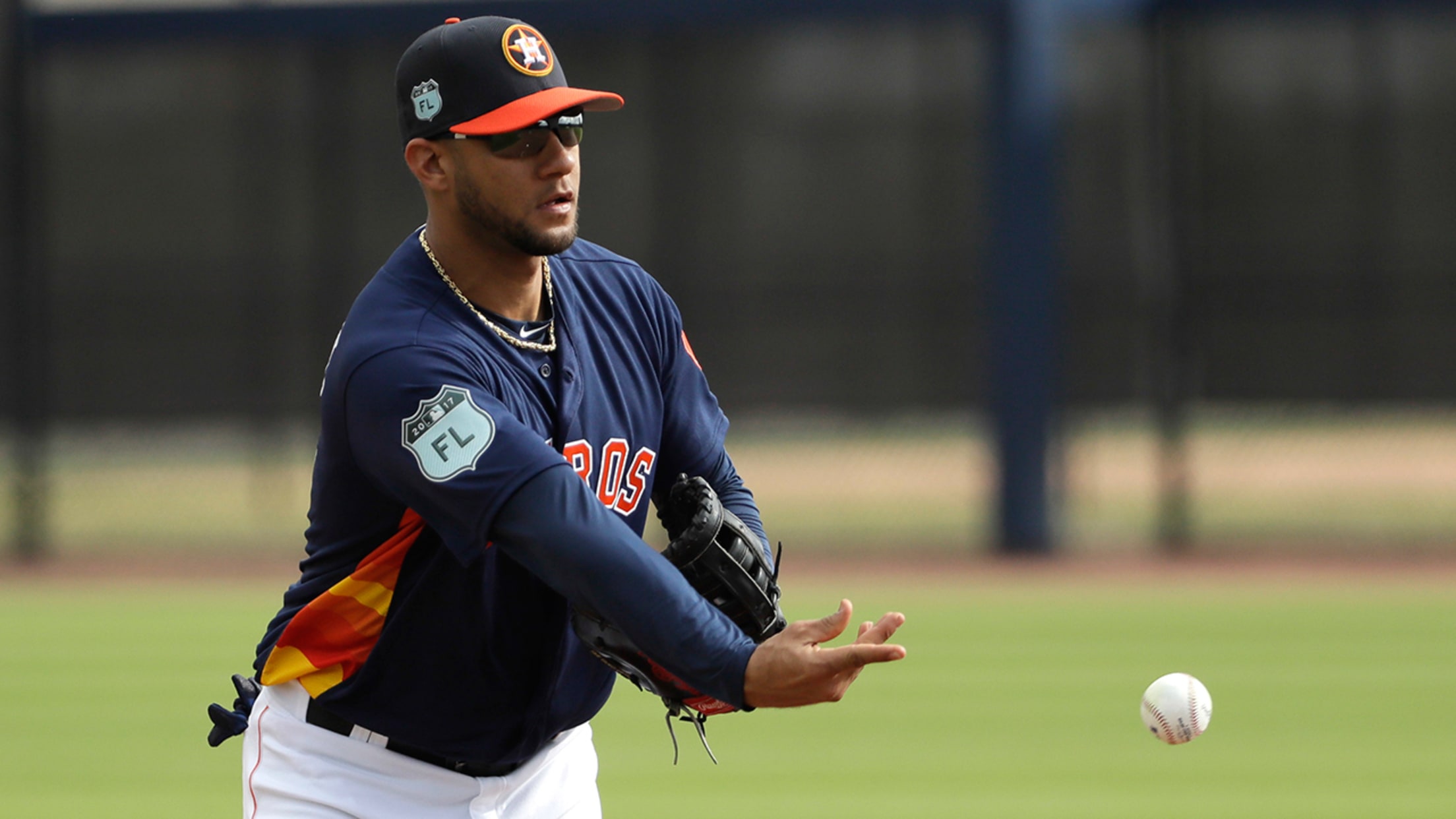 The Astros see a future for Yulieski Gurriel, who played third base in Cuba, at first base. (AP)
PORT ST. LUCIE, Fla. -- While many of his teammates will be peeling off in the next few days to get ready for the World Baseball Classic, Cuban infielder Yulieski Gurriel will continue with a steady diet of playing time at first base throughout camp.Gurriel, who signed a five-year, $47.5
PORT ST. LUCIE, Fla. -- While many of his teammates will be peeling off in the next few days to get ready for the World Baseball Classic, Cuban infielder Yulieski Gurriel will continue with a steady diet of playing time at first base throughout camp.
Gurriel, who signed a five-year, $47.5 million deal this past summer, was primarily a third baseman while playing in Cuba, but he continues to make the transition across the diamond to first. That position has been a revolving door for manager A.J. Hinch in the past couple of years, and the team believes Gurriel can play it adequately.
"The glove is a little different," Hinch said. "He's an infielder first, and he has a lot of infielder action. I think he'll have to learn first base. There's a little bit of difference in handling the ball, a bigger glove. … Everything is new for him. From a rhythm, timing and agility area, he's going to be very good at first base."
• Spring:Info | Tickets | Schedule | Gear
The Astros signed Gurriel for his bat, and he should provide them a dangerous one near or at the bottom of the batting order. He hit .262 with three homers and 15 RBIs for the Astros in 36 games in 2016, but he struggled to adjust to the daily grind of the big leagues.
"He's more comfortable this spring than he was last summer, just his ease and interactions," Hinch said. "He's working really hard on English, which everybody appreciates. It was a culture shock for him in how much the involvement of baseball. … That wore him down a little bit. He's assimilated great, he's very comfortable. We have a great Latin core he's comfortable with."