Harris encouraged in return to throwing
Astros reliever sidelined by shoulder injury since July 5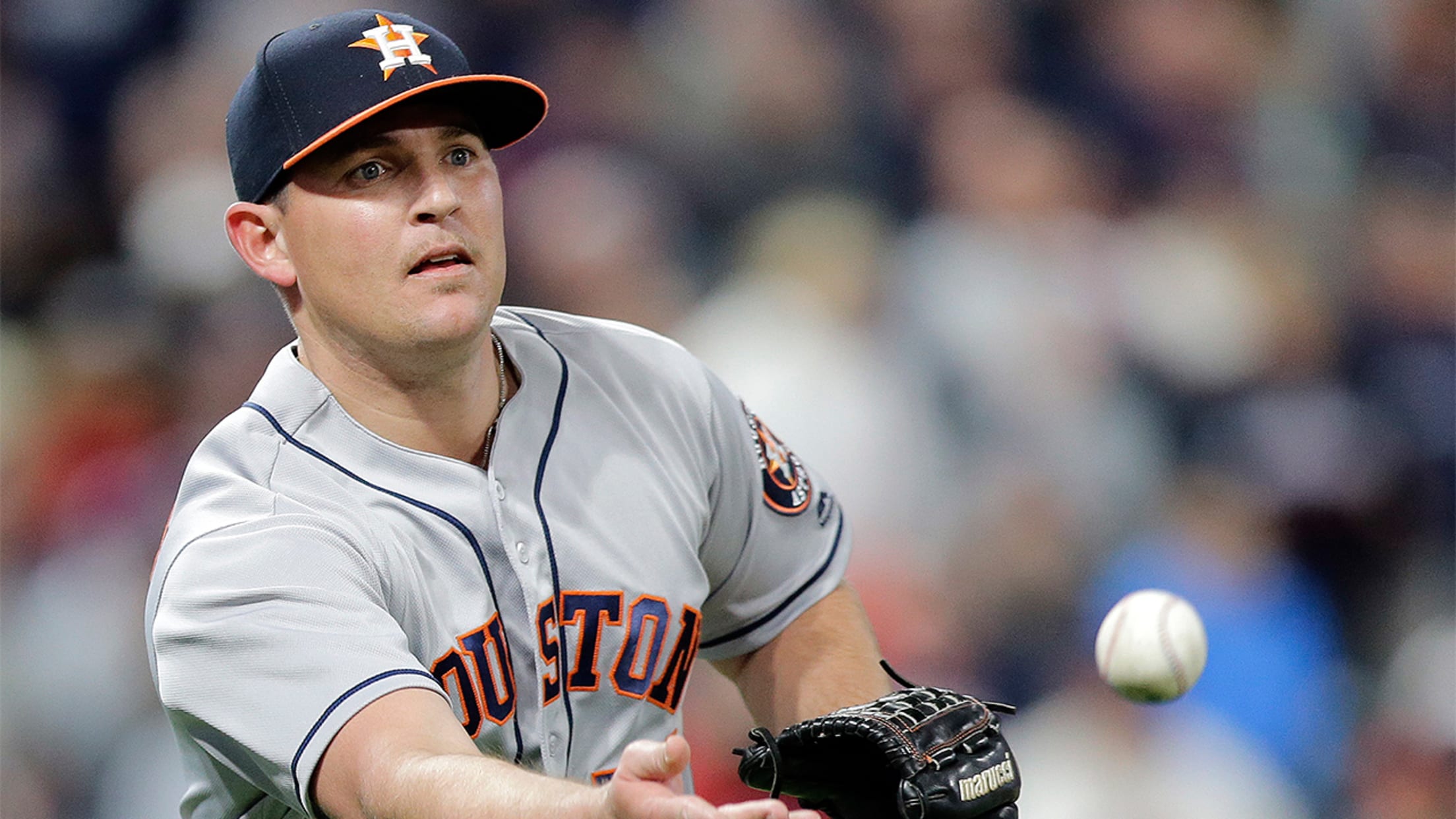 Will Harris, an All-Star in 2016, has a 2.86 ERA in 34 games for the Astros this year. (AP)
ARLINGTON -- Astros relief pitcher Will Harris, who hasn't pitched since July 5 because of a bone bruise and inflammation in his right shoulder, moved a step closer to going out on a Minor League rehab assignment by throwing off flat ground Friday at Globe Life Park."I feel good," said
ARLINGTON -- Astros relief pitcher Will Harris, who hasn't pitched since July 5 because of a bone bruise and inflammation in his right shoulder, moved a step closer to going out on a Minor League rehab assignment by throwing off flat ground Friday at Globe Life Park.
"I feel good," said Harris, an All-Star last year. "I feel much better this time around. Everything seems to be moving along how we want it. The inflammation seems to be out of there. It's just a matter of building myself up."
Harris came off the disabled list for two days in late July but didn't throw in a game before going back on the DL. The Astros are moving more cautious with him this time, but he could throw in the bullpen this weekend.
"[The inflammation] wasn't quite there, and once I got into a [rehab] game and it flared up again, I took a little time off," Harris said. "I don't necessarily think I was really injured again, it was I needed a lot of time to be able to throw again and we don't have that luxury here, so I had to go back on the DL. It feels good this time around."
The Astros have missed Harris' presence at the back end of the bullpen. The right-hander has appeared in 34 games and posted a 2-2 record with a 2.86 ERA. Houston's bullpen entered Friday with a 4.89 ERA in Harris' absence (4.09 before).
Most of the Astros' other DL players remain working out in Houston, including right-hander Lance McCullers (back discomfort), left-hander Tony Sipp (right calf soreness), right-hander Michael Feliz (right shoulder discomfort) and catcher Evan Gattis (mild concussion). Astros manager A.J. Hinch said Friday that Gattis won't rejoin the team on this road trip, which ends Tuesday.