Astros announce Spring Training schedule
Club opens Feb. 23 against Nats at the Ballpark of the Palm Beaches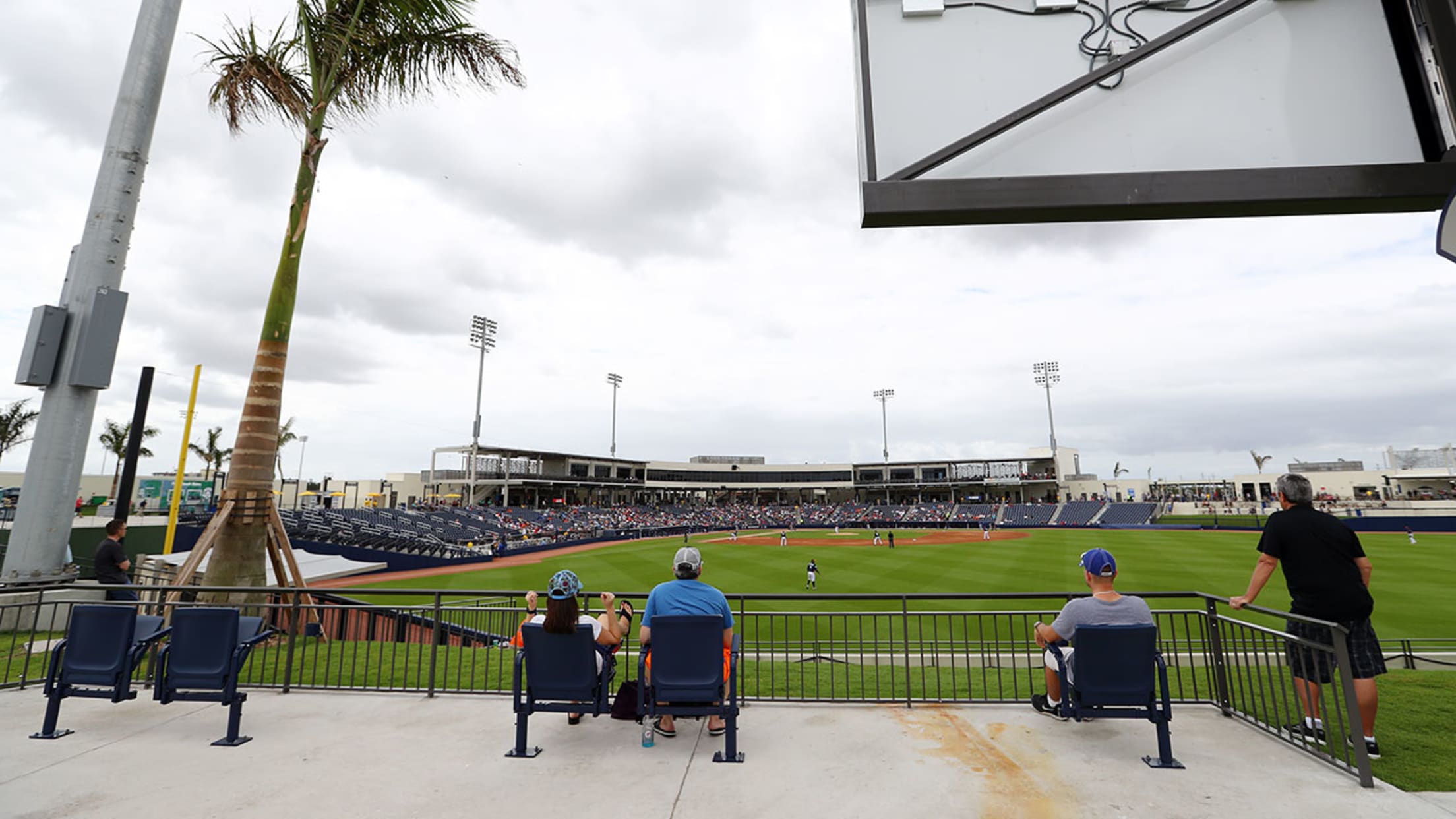 The Ballpark of the Palm Beaches opened in February. Tickets for all games next spring will go on sale Dec. 9. (Alex Trautwig/MLB Photos via Getty)
HOUSTON -- The Astros will open their 2018 Spring Training schedule on Feb. 23 against the Washington Nationals at the Ballpark of the Palm Beaches. The Astros, who began sharing the facility last year with the Nats, will serve as the home team.The Astros will also play host to the
HOUSTON -- The Astros will open their 2018 Spring Training schedule on Feb. 23 against the Washington Nationals at the Ballpark of the Palm Beaches. The Astros, who began sharing the facility last year with the Nats, will serve as the home team.
The Astros will also play host to the Braves, Mets, Twins, Red Sox, Marlins and Cardinals next season in West Palm Beach, Fla. The Red Sox, who the Astros play in the American League Division Series beginning Thursday, will play Houston on March 1. The Astros and the Nationals will square off six times, three times apiece as the home team at the Ballpark of the Palm Beaches.
Game times and single-game promotions will be announced at a future time. Single game tickets for all 29 games at the Ballpark of the Palm Beaches will go on sale Dec. 9. Fans interested in season plans, suites and party decks or additional Spring Training ticket information can visit mlb.com/ballparkpalmbeaches.
The Astros will open the 2018 regular season on the road March 29 against American League West Division rival Texas.