Saturday's best: Neuse's blast gives Midland Game 4 win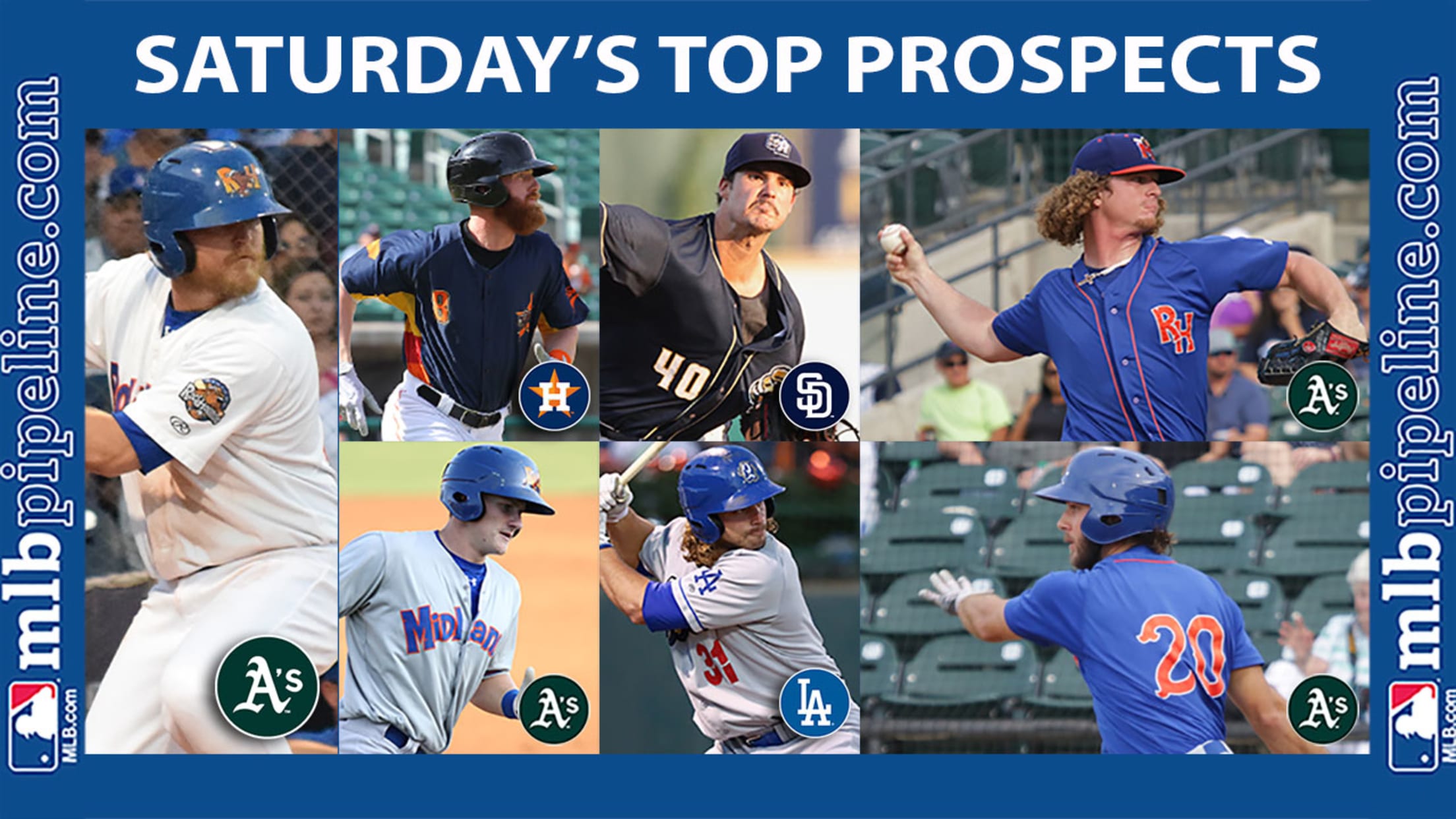 Sheldon Neuse came up huge for Double-A Midland in a 6-3 victory in Game 4 of the Texas League finals on Saturday night.Neuse, the Athletics' No. 14 prospect, only had one hit in the game, but it was a vital one -- a three-run homer as the RockHounds forced a
Sheldon Neuse came up huge for Double-A Midland in a 6-3 victory in Game 4 of the Texas League finals on Saturday night.
Neuse, the Athletics' No. 14 prospect, only had one hit in the game, but it was a vital one -- a three-run homer as the RockHounds forced a decisive Game 5 with the win.
Neuse, who hit .321 across two levels this season, capped a four-run fifth inning with the homer, which ultimately proved to be the difference in the game.
MILB Video - Title: Neuse blasts three-run dinger - Url: http://www.milb.com/r/video?content_id=1837008083
While Neuse helped provide the offense, Athletics No. 9 prospect Grant Holmes came through on the mound. The right-hander posted a 4.49 ERA through 29 games (24 starts) during the regular season, and although he wasn't perfect Saturday night, he put together a strong effort and did enough to help his team earn a win.
Holmes threw 58 of his 94 pitches for strikes and gave up three runs (two earned) on four hits over 6 1/3 innings.
Sean Murphy (No. 11) and Max Schrock (No. 17) also contributed to the win as each had a hit and scored a run.
Other top prospect performances from Saturday's action:
• Astros No. 6 prospect Colin Moran did his part for Class A Quad Cities as the River Bandits clinched the Midwest League championship. Moran, who is with Quad Cities as part of a rehab assignment, scored a pair of runs and went 2-for-4 in the win.
MILB Video - Title: Quad Cities captures MWL title - Url: http://www.milb.com/r/video?content_id=1836990183
• Dodgers No. 17 prospect DJ Peters, who was just promoted to Double-A Tulsa on Tuesday, drove in a run for the Drillers with a base hit in the fourth. Peters finished 1-for-2 with a walk, but the Drillers were unable to come away with the win.
MILB Video - Title: Peters delivers RBI single - Url: http://www.milb.com/r/video?content_id=1837012683
• Padres No. 15 prospect Jacob Nix made his Triple-A debut in Game 4 of the Pacific Coast League finals and certainly rose to the occasion as he led El Paso to a win over Memphis. Nix, who went 5-5 with a 4.67 ERA across two levels during the regular season, gave up seven hits but limited the damage to just one run over 6 2/3 innings. The 21-year-old righty walked one, fanned one and threw 60 of his 98 pitches for strikes.
MILB Video - Title: Nix gets through the sixth - Url: http://www.milb.com/r/video?content_id=1837019783