Gray throws with 'lot of intent' in 2nd session
A's ace remains on track for return near end of April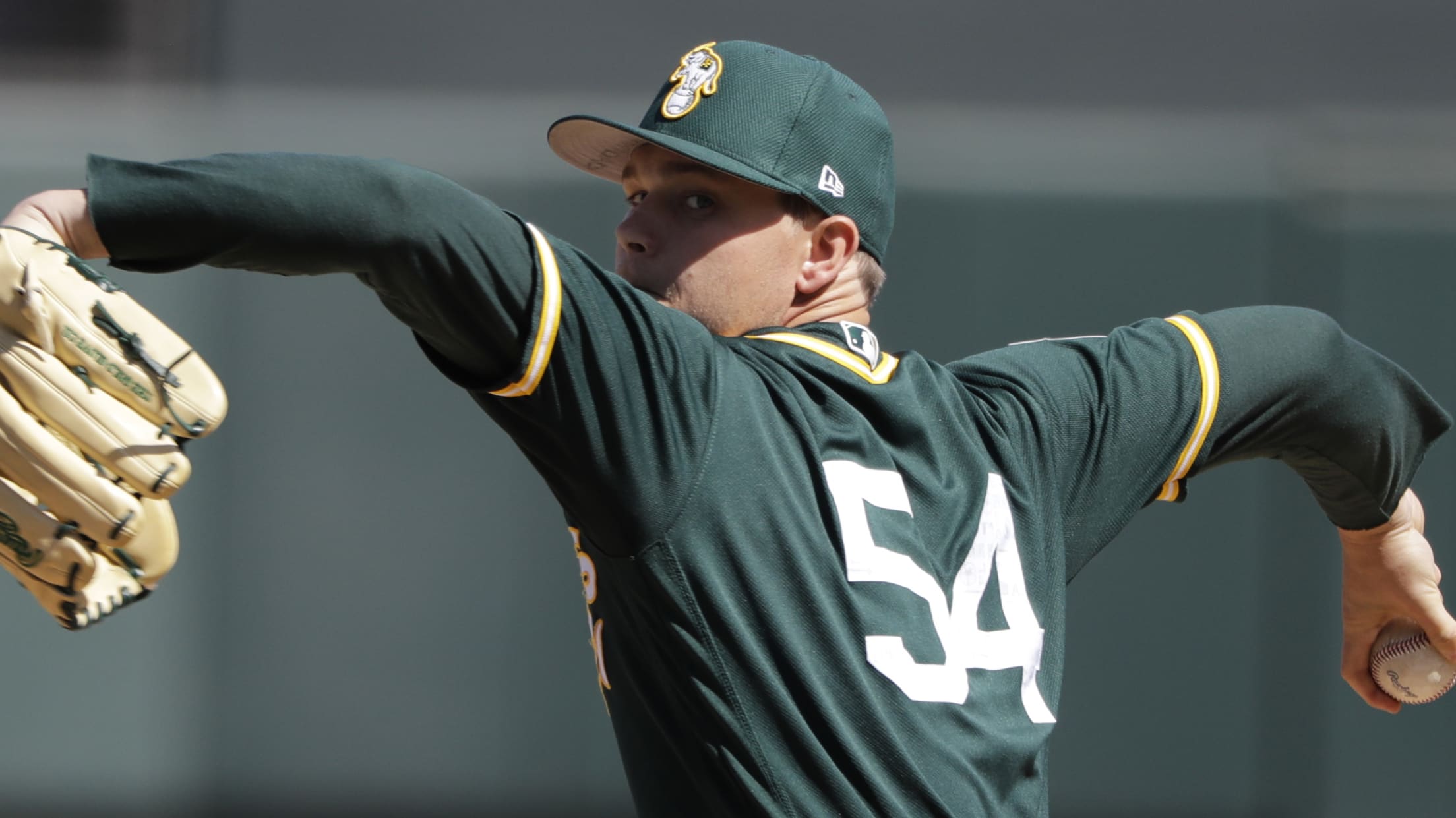 "I felt really good the day after my last bullpen session, I felt good yesterday, I feel good today," Sonny Gray said on Friday. (AP) (Darron Cummings/AP)
ARLINGTON -- Sonny Gray's recovery from a lat strain continues to move along nicely. The A's right-hander threw a 35-pitch bullpen session in Texas with no issues Friday afternoon.Mark Canha, who stood in for the final 10 pitches, confirmed as much and commented on how hard Gray was throwing. The
ARLINGTON -- Sonny Gray's recovery from a lat strain continues to move along nicely. The A's right-hander threw a 35-pitch bullpen session in Texas with no issues Friday afternoon.
Mark Canha, who stood in for the final 10 pitches, confirmed as much and commented on how hard Gray was throwing. The pitcher called it "another good step."
"Everything felt really good again," Gray said, "so it was another good, productive day for me."
It was Gray's second bullpen session since being shut down more than a month ago. It hasn't yet been decided if he'll need another before advancing to facing hitters. A's manager Bob Melvin said either scenario is possible.
The latter would put him one step closer to a Minor League rehab assignment.
"He feels great," Melvin said. "We're going to sit down and talk about what's next for him, but he's on a good pace."
The A's remain hopeful of having their ace back in their rotation by the end of the month. To this point, Gray remains on track.
"I felt really good the day after my last bullpen session, I felt good yesterday, I feel good today," Gray said, "and I threw the ball with a lot of intent, a lot of effort in today's bullpen."
Jane Lee has covered the A's for MLB.com since 2010.