Hedges (ankle) sits finale, but likely to avoid IL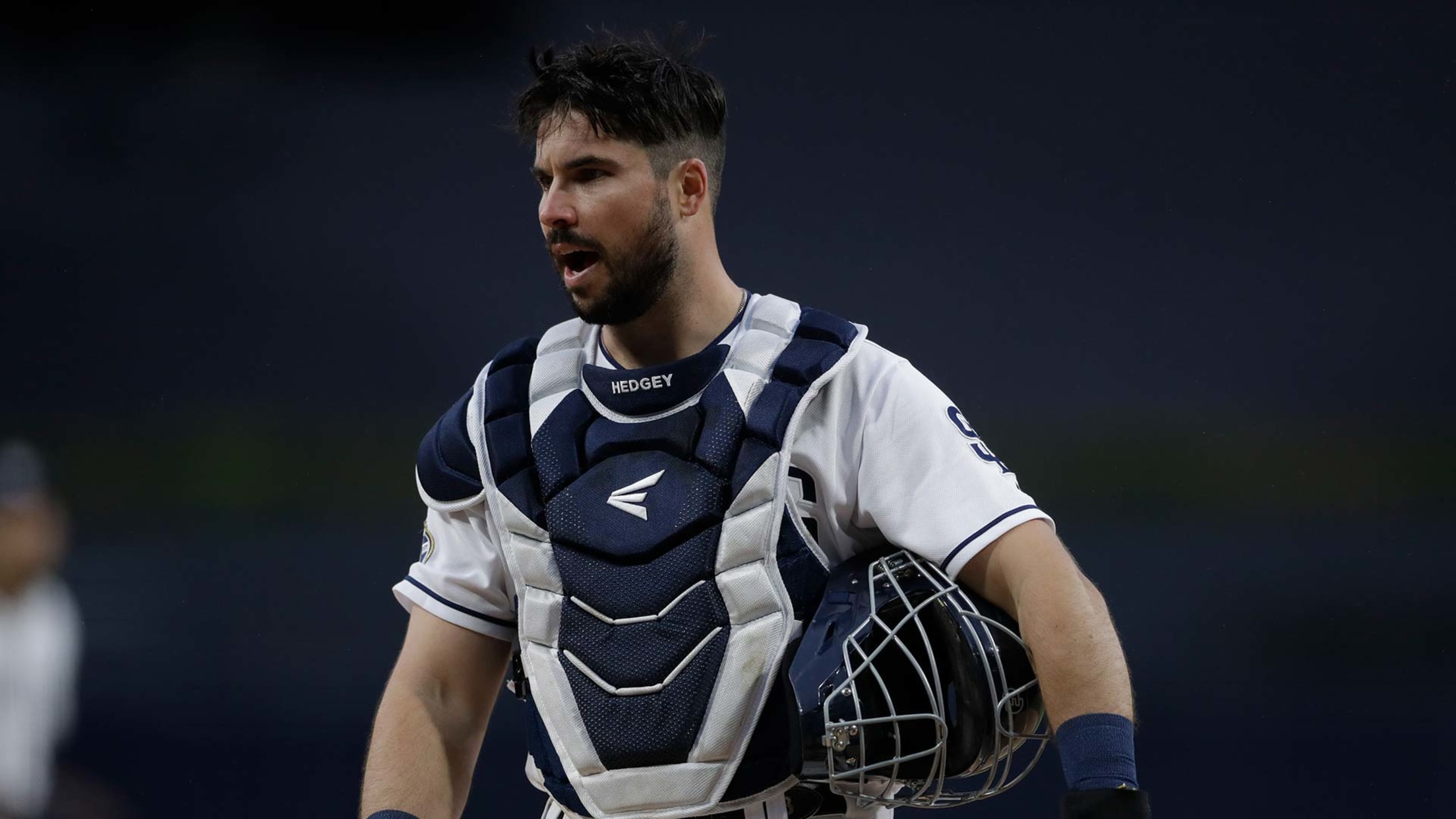 SAN DIEGO -- Padres catcher Austin Hedges was out of the lineup for a second straight game on Sunday with a sprained left ankle. The club doesn't believe it's serious and Hedges is expected to avoid a stint on the injured list. Hedges rolled his ankle following batting practice Saturday
SAN DIEGO -- Padres catcher Austin Hedges was out of the lineup for a second straight game on Sunday with a sprained left ankle. The club doesn't believe it's serious and Hedges is expected to avoid a stint on the injured list.
Hedges rolled his ankle following batting practice Saturday night when he stepped on a baseball in San Diego's dugout. He was a game-time decision on Sunday, but the Padres opted for backup Austin Allen instead.
"He's fine," Padres manager Andy Green said. "He's got some swelling. It's black and blue right now. … He's moving around, and had we gotten a certain situation, he would've double switched into that game."
It seems likely Hedges will return Tuesday when San Diego opens a two-game set in San Francisco. He's available to play Sunday in an emergency, too. If Hedges were truly unavailable, the Padres almost certainly would've promoted a Minor League catcher to give themselves some cover.
Hedges, of course, hit a walk-off single on Friday night in his most recent at-bat. He's otherwise struggled at the plate this season, hitting .189/.259/.331. But Hedges has been immensely valuable behind the dish, ranking among the game's best defensive players.
"It can't be overstated how much he brings to the table," left-hander Nick Margevicius said Friday night. "He handles the staff with such a presence. Having him back there, knowing he's done all of his homework. ... He's so important to our success."
Meanwhile, Hunter Renfroe returned to the starting lineup on Sunday after battling neck stiffness for a couple days. Manny Machado, on the other hand, was given a day off. Even with an off-day Monday, the Padres are in a stretch of 19 games in 20 days, and Machado's rest day had been planned in advance.