LLWS rundown: Aussies erupt, beat Midwest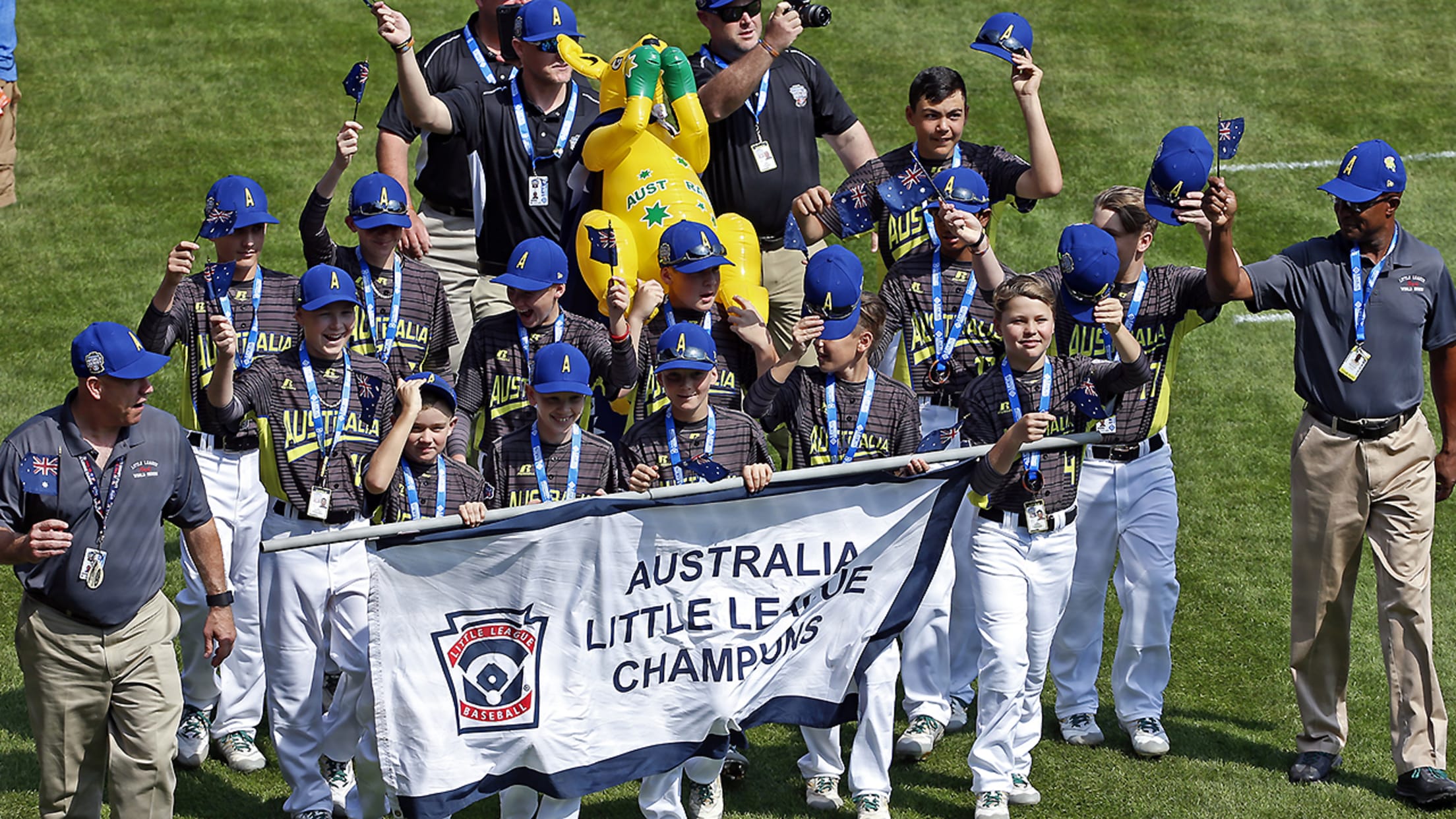 Team Australia will play Great Lakes in the next round of the consolation bracket in the 2017 Little League World Series. (AP) (Gene J. Puskar/AP)
Tuesday's slate of games in the Little League World Series started with a bang.Playing in Consolation Game B, Team Australia defeated Team Midwest, 11-7, in an exciting first game of the day. The Aussies are now scheduled to take on Great Lakes in the next round of the consolation bracket.Check
Tuesday's slate of games in the Little League World Series started with a bang.
Playing in Consolation Game B, Team Australia defeated Team Midwest, 11-7, in an exciting first game of the day. The Aussies are now scheduled to take on Great Lakes in the next round of the consolation bracket.
Check back for recaps of every game, plus what games are coming up next.
Australia 11, Midwest 7
The Midwest offense got going early, striking for four runs in the top of the first, but pitcher Jack Radel was unable to give his club a shutdown inning.
Australia answered with three runs in the bottom half of the opening frame and went on to score at least one run in every inning, capped off by a five-run fifth.
Team Midwest would not go down without a fight, however, loading the bases with two outs in the top of the sixth before Radel lined out softly to second base to end the game.
Radel had a big day at the plate, leading Midwest with three singles, two RBIs and a run scored. Third baseman Bennett Dannenbring added a double and two RBIs for Team Midwest.
Utility man Ethan Treble went 3-for-4 with an RBI and three runs scored to pace the Australia offense, while his teammate Stephen Courtney went 2-for-4 with two RBIs and a run scored.
Mexico 8, Latin America 0
Behind yet another pitching gem and an early offensive outburst, Mexico powered past Latin America, the team that beat them in their first game of the tournament.
Isaac Miranda tossed 4 1/3 scoreless innings, giving up just two hits and no walks with six strikeouts, as Mexico marched to an 8-0 win in six innings with the help of a hitless five-out save from Erick Vazquez.
After a scoreless first frame, Mexico broke out for five runs in the second on the strength of a one-out homer by Samuel Juarez, who finished 1-for-3. Andre Garza also went deep in the fifth to put the game out of reach.
Latin America's Jonney Rosario was charged with six earned runs on four hits over 4 2/3 innings, over which he tossed 85 pitches.
Mexico, which has now won four straight since its tournament-opening loss to Latin America, is on the brink of the championship round, clawing its way up the losers bracket on the shoulders of its pitching staff.
Mexico's elimination game Thursday between the loser of Canada and Japan is the only matchup standing between it and the championship round.