These are the 3 best fits for Keuchel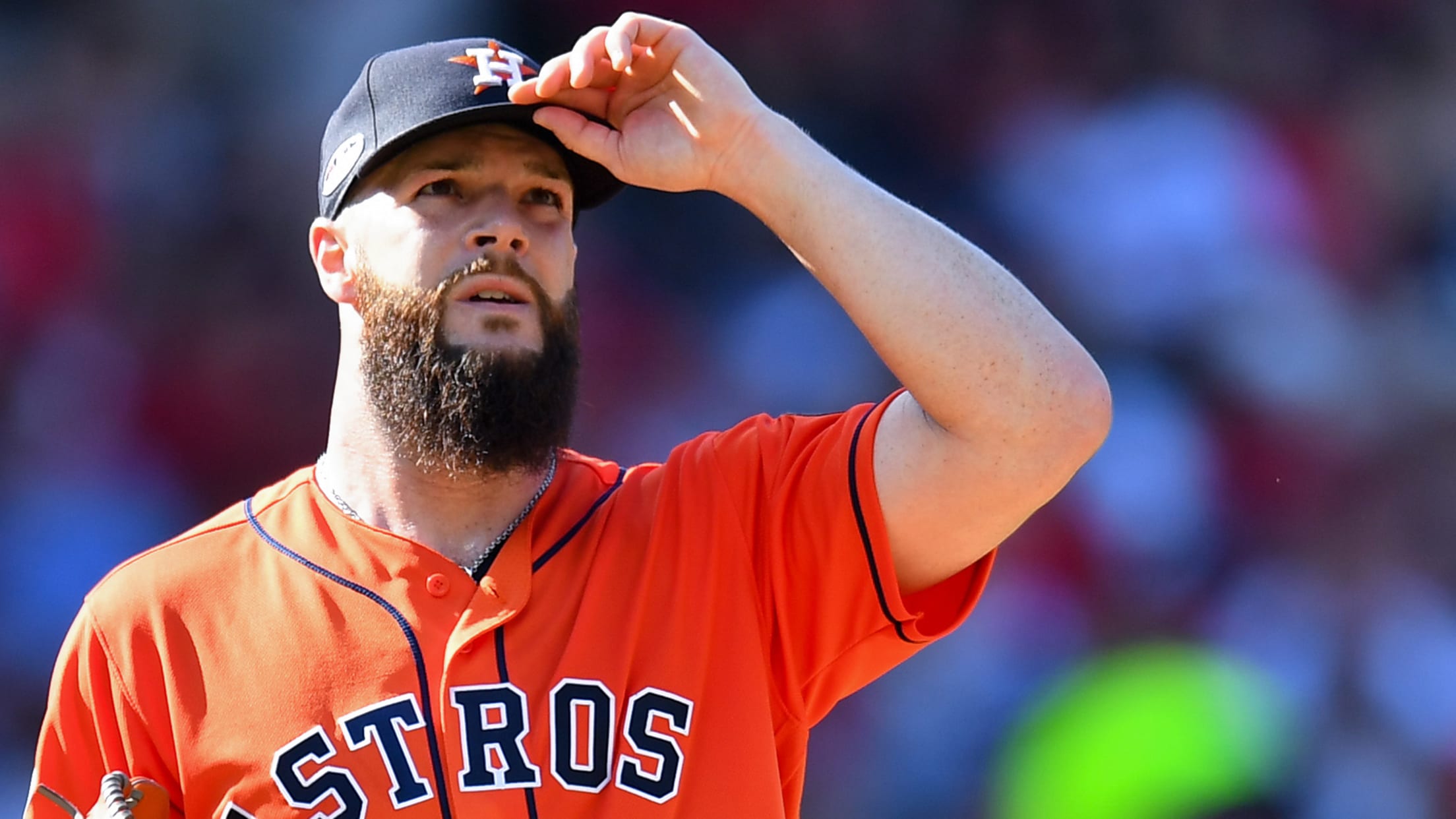 To find the best landing spot for Dallas Keuchel, it's important to understand that he brings a few different gifts. They are all relevant to the discussion, and just because the 2015 American League Cy Young Award winner is still a free agent doesn't mean he doesn't have a lot
To find the best landing spot for Dallas Keuchel, it's important to understand that he brings a few different gifts. They are all relevant to the discussion, and just because the 2015 American League Cy Young Award winner is still a free agent doesn't mean he doesn't have a lot to offer teams.
But while Keuchel would make almost any club in the Majors better, some teams make more sense than others.
First, Keuchel is really good. Of the 47 pitchers who had 500 balls in play against them last season, his rate of "poor" contact allowed was 67.9 percent, which ranked third. That was better than National League Cy Young Award winner Jacob deGrom (66 percent), who had one of the best pitching seasons in recent history. When it comes to inducing weak contact, few are better than Keuchel.
Overall in 2018, Keuchel was 21st among pitchers in WAR (per FanGraphs), and 29th in ERA. If you're lining up the best 25 starting pitchers on the planet, he's in that discussion.
Here's what else Keuchel offers: innings. Only six Major Leaguers threw more than his 204 2/3 innings last year, and over the past five seasons, he's 13th. Keuchel is only 20th in games started over the span, so even though he has spent some time on the injured list (zero stays in 2018), he answers the bell.
That's important to remember for teams that aren't getting enough innings from their rotation. Those short starts -- at least the unplanned ones -- put added stress on relievers.
And there's this: the big moment. Keuchel has been at his best on the biggest stage. In Houston's three playoff appearances since 2015, he has made nine starts and compiled a 2.84 ERA -- fifth-lowest among starters in that time.
In looking at the best fits for the 31-year-old left-hander, those are the three most important factors. Keuchel makes no sense for a rebuilding team because there won't be an October stage. But for a team that needs quality innings, he would be a valuable addition.
Here are three ideal fits:
1. Phillies
The Phillies may be debating whether Keuchel or Craig Kimbrel is the better fit. At the moment, they could use both of them. Keuchel would upgrade a rotation that Saturday 17th in ERA (4.52) and 21st in innings pitched. Having devoted so many resources to an offensive makeover, the Phillies may want to consider finishing the deal by upgrading their pitching. There has been talk that Philadelphia is scouting Madison Bumgarner for a possible trade, but it could make things easier by simply signing Keuchel, a lefty with a comparable track record.
2. Yankees
Boston's slow start has given the Yankees more time to consider their options while assessing how much the injured Luis Severino will contribute. CC Sabathia's return this weekend could ease concerns. If James Paxton and J.A. Happ snap out of their slow starts, the Yankees may have enough pitching. But so much uncertainty would seem to make Keuchel a no-brainer. New York is already over the Competitive Balance Tax threshold, so while signing Keuchel would cost a little more, he might make the difference in the AL East, where the surging Rays are also a real threat.
3. Angels
The Angels' rotation is 25th in ERA (5.43) and 19th in innings -- though every team behind them has played at least one fewer game. If the bullpen hadn't pitched so well, the Angels wouldn't have qualified for this list, since they aren't scoring runs either. But slow starts by the Red Sox and Yankees may convince the Angels that a postseason berth is achievable, especially if Mike Trout can get back on the field quickly after tweaking his groin, as he seemed to be on course for another historic season.
Honorable mentions: Brewers, Dodgers, Cardinals, Cubs