Cash: Snell, Ramos should be AL All-Stars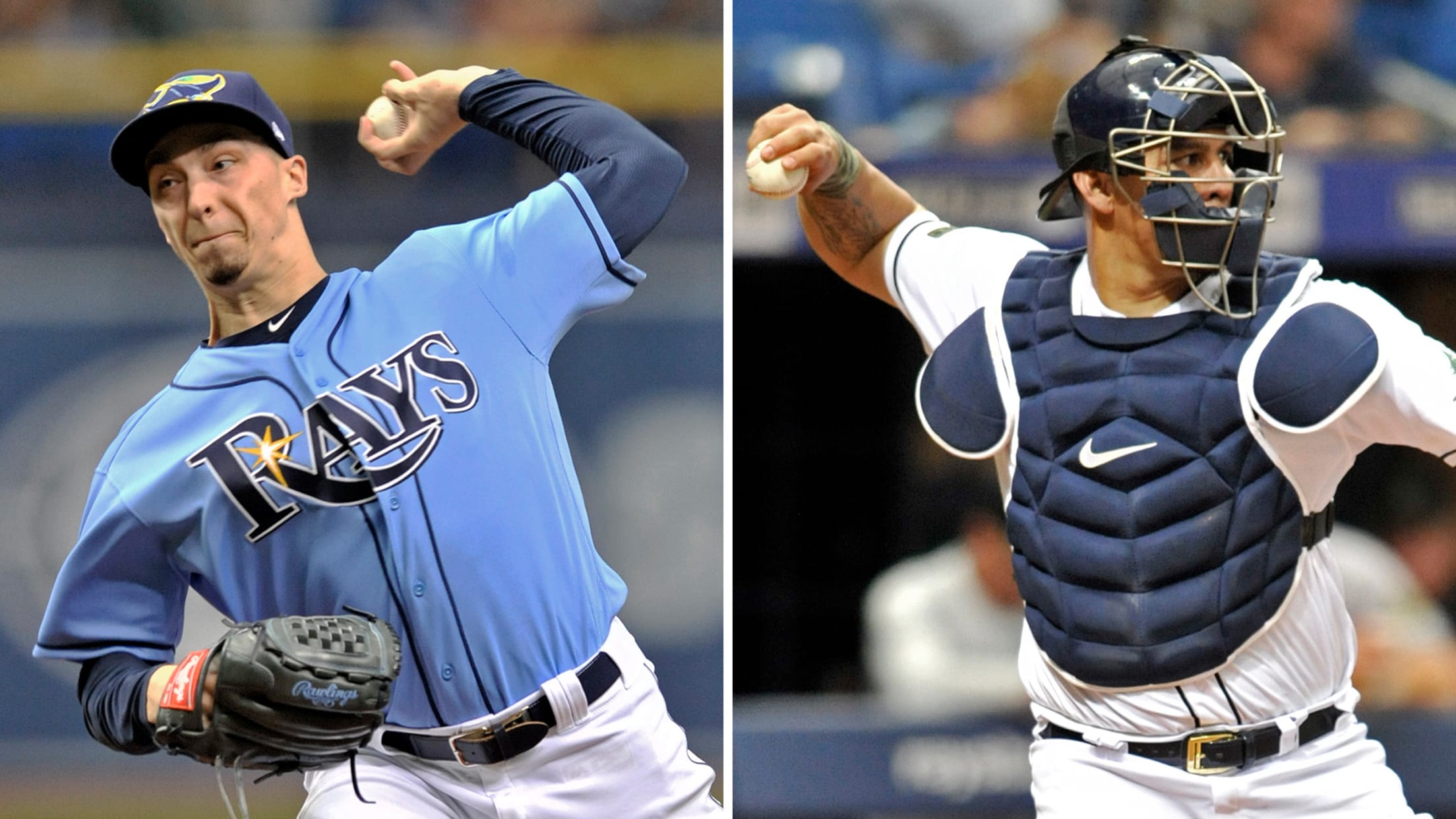 NEW YORK -- Rays manager Kevin Cash is hoping to be able to congratulate at least two of his players when Major League Baseball announces the rosters for the 2018 All-Star Game presented by Mastercard on Sunday.Cash said Saturday he believes pitcher Blake Snell and catcher Wilson Ramos deserve to
NEW YORK -- Rays manager Kevin Cash is hoping to be able to congratulate at least two of his players when Major League Baseball announces the rosters for the 2018 All-Star Game presented by Mastercard on Sunday.
Cash said Saturday he believes pitcher Blake Snell and catcher Wilson Ramos deserve to be on the American League team for the July 17 game in Washington.
"I feel they're All-Stars, but I'm biased," Cash said. "I recognize how difficult it is for [AL manager] AJ Hinch and his staff and also for Major League Baseball, because there's a lot of managers and coaching staffs out there that feel their players are deserving. Getting to see Wilson play every day and Blake pitch every fifth day, I feel like they're very deserving for the recognition."
Ramos led AL catchers in the last announced update of voting totals. Pitchers are chosen through player voting and by MLB, so no preliminary vote totals are available.
Snell took an 11-4 record and 2.24 ERA into Saturday's start at Citi Field against the Mets. Cash believes an All-Star spot would be deserved recognition for the progress the 25-year-old left-hander has made.
"Knowing where Blake's mindset has been, the way he's probably going to look at it is as a huge honor but also a stepping stone to continue improving," Cash said. "There's more in there. I think Blake is very driven, very motivated and he wants to continue to get better."
Adames scratched
Willy Adames was scratched from the Rays' lineup Saturday due to illness. Cash said he hoped Adames might be available later in the game. Daniel Robertson was moved from left field to second base to replace Adames, with Johnny Field entering the lineup in left.
Arroyo on the way back
Infielder Christian Arroyo, who has been on the disabled list since June 16 with a left oblique strain, may be ready to begin a rehabilitation assignment Monday with Class A Advanced Charlotte.
Eovaldi at the plate
Nathan Eovaldi, who starts on the mound for the Rays in Sunday's series finale, will come to the plate still looking for his first hit since moving to the American League in 2014. Eovaldi, who was traded from the Marlins to the Yankees in December 2014, is 0-for-13 as a hitter with the Yankees and Tampa Bay.
"I've had enough [career] at-bats where I should be decent," Eovaldi said. "But I wouldn't say I'm a great hitter."
Eovaldi has just 11 hits in his career, all singles, in 143 at-bats.
Danny Knobler is a contributor to MLB.com based in New York.