Blue Jays' Loup begins throwing on flat ground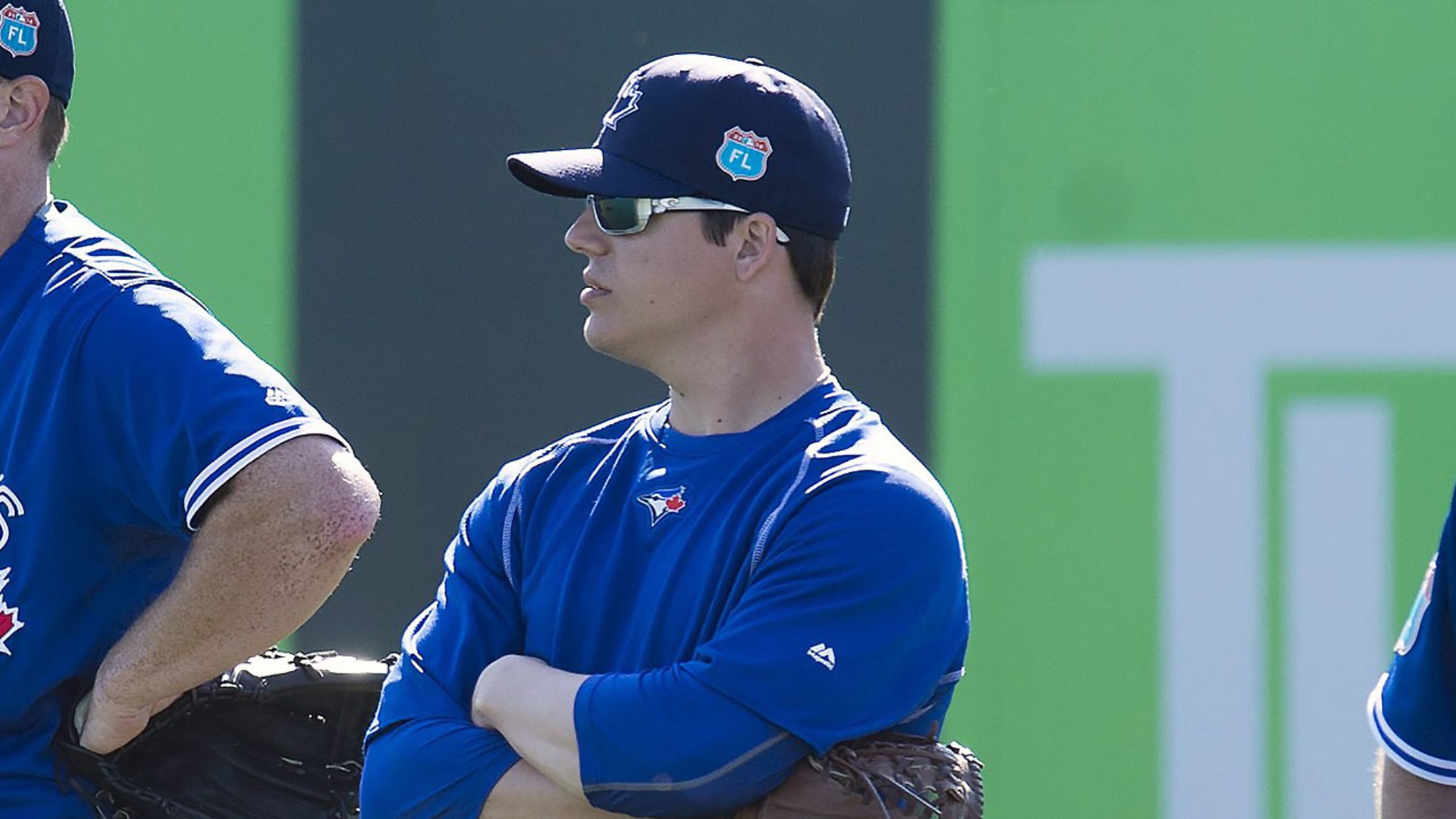 "I wouldn't say [the elbow is] 100 percent, but it's definitely heading in the right direction," said Aaron Loup. (AP) (Frank Gunn/AP)
DUNEDIN, Fla. -- Blue Jays left-hander Aaron Loup went through a round of soft toss on Thursday morning, but he remains without a timetable to begin throwing off a mound.Loup has been out since the first week of Spring Training with a strained flexor ligament in his left elbow. He
DUNEDIN, Fla. -- Blue Jays left-hander Aaron Loup went through a round of soft toss on Thursday morning, but he remains without a timetable to begin throwing off a mound.
Loup has been out since the first week of Spring Training with a strained flexor ligament in his left elbow. He was completely shut down for two weeks, and Thursday's workout marked his first time throwing a baseball since the injury occurred.
The 28-year-old Loup, who has been ruled out for the start of the season, said he is taking things "day by day." He will go through more rounds of soft toss in the coming days and eventually throw a bullpen session when he receives a clean bill of health.
• Spring:Tickets | Ballpark | 40-man roster | NRIs
"It's getting better," said Loup, who has a career 3.11 ERA over parts of four seasons in the big leagues. "I'll come in tomorrow, see how it feels, throw again and then kind of go from there. It's definitely better. Is it 100 percent? I wouldn't say it's 100 percent, but it's definitely heading in the right direction."
An MRI earlier this spring revealed a strain and not a major tear. That means the only thing Loup should need is proper rest before he can resume a normal throwing program. When that eventually happens, Loup estimated that he would need to appear in four or five games to get ready for the season.
In Loup's absence, the Blue Jays are auditioning veteran Randy Choate, rookie Chad Girodo and switch-pitcher Pat Venditte for the second lefty spot in the bullpen.
"I feel better knowing that the MRI showed no ligament damage and that it's just a strain," Loup said. "When it happened, I was definitely a little nervous, because the spot where it is, it's right where you don't want it to be, but luckily it was just a flexor strain.
"It's just something that takes time, there's nothing you can do but rest, and I guess a little bit of treatment for it to heal. It's just however long it takes to get better."