Blue Jays' bullpen can't escape nightmare 9th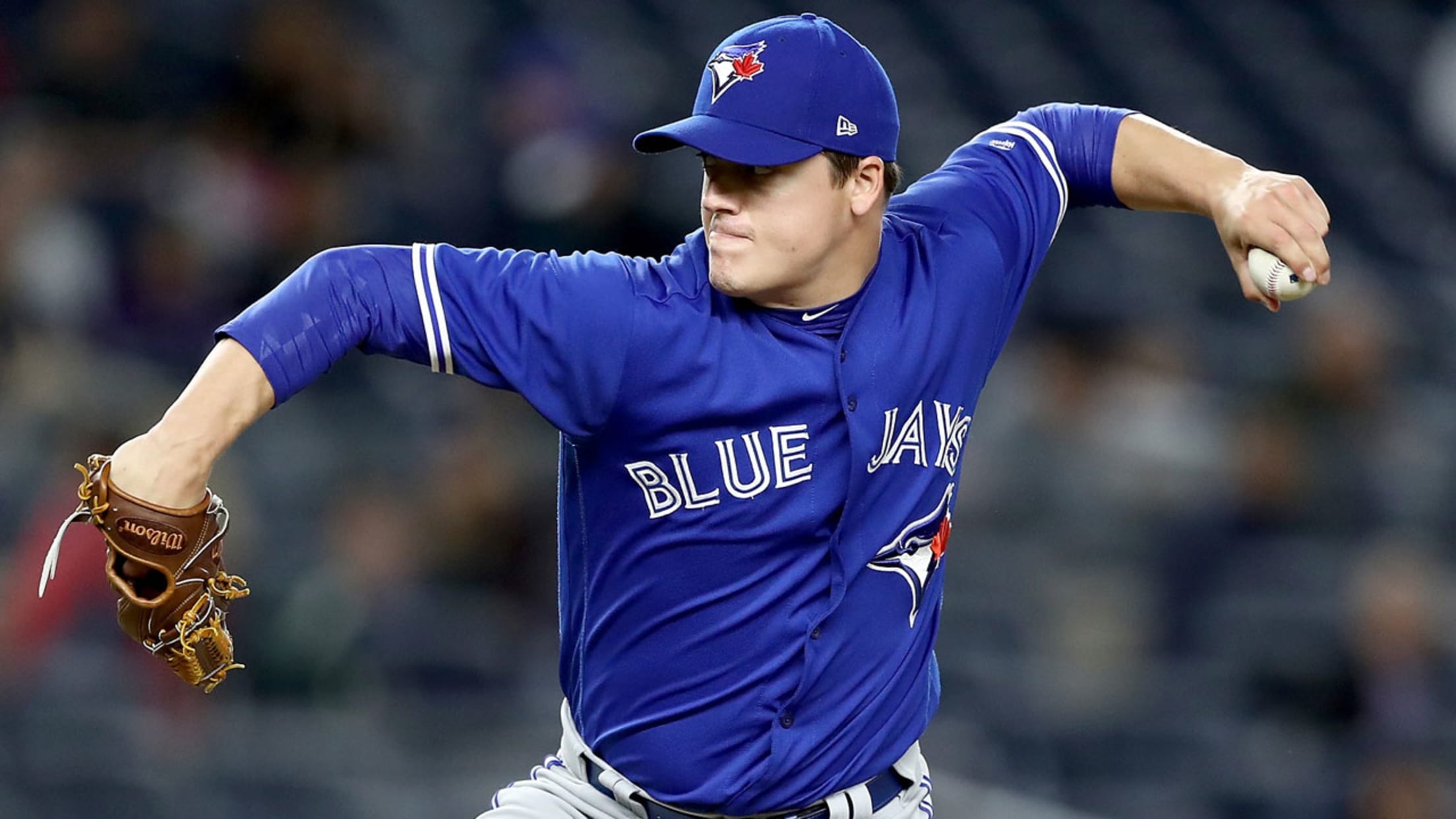 Blue Jays reliever Aaron Loup gave up an RBI single to Alex Gordon to make it 4-3 in the ninth. (Getty)
KANSAS CITY -- Twenty-six outs and two strikes doesn't get the job done.It takes 27 outs with a lead and the handshakes can commence. But the Blue Jays never got there in Friday night's 5-4 loss as the Royals scored four in the ninth for a walk-off win. A great
KANSAS CITY -- Twenty-six outs and two strikes doesn't get the job done.
It takes 27 outs with a lead and the handshakes can commence. But the Blue Jays never got there in Friday night's 5-4 loss as the Royals scored four in the ninth for a walk-off win. A great start by J.A. Happ and a gutsy effort by the bullpen through two outs of the ninth inning went up in smoke as the last four Royals hitters reached base, capped by Whit Merrifield's two-run double off Jason Grilli.
The Blue Jays needed to retire just one of those final four Royals hitters. The first three had averages at the start of the night of .184, .200 and .188. And yet, three members of the bullpen couldn't produce that clinching out.
Dennis Tepera seemed ready to nail it down when he began the ninth with a 4-1 lead and retired two of the first three hitters. He got two strikes on Brandon Moss, but couldn't put him away. Moss battled for a walk and the Royals had an opening.
Tepera had entered the game to get the final out of the eighth inning to protect a 2-1 lead. Then, the Blue Jays scored two in the ninth. Still, it wasn't enough.
"They wore him down," manager John Gibbons said. "That's what happens if you bring guys in that have to go an inning-plus."
Gibbons didn't have the luxury of going to closer Roberto Osuna, who was unavailable because he wasn't feeling well. It didn't seem that Osuna would be needed until Moss walked to bring up the tying run.
"Sometimes that's how baseball goes," Tepera said. "They were battling. I felt like I made some good pitches. Some of the hits found holes."
Moss was down in the count 1-2 before drawing the walk.
"That was the one," Tepera said. "Just kept battling. I ended up walking him and that was the key point of the inning, really."
Tepera got some bad luck when Alcides Escobar dunked a softly hit fly ball to a dead spot in right-center for an RBI single. Gibbons elected to go with Aaron Loup in a lefty vs. lefty matchup against Alex Gordon, who ambushed Loup with a first-pitch RBI single, making it 4-3. The Blue Jays played the matchup game again with the righty Grilli coming on to face right-handed-hitting Merrifield. The count went to 3-1 before Merrifield doubled home the tying and winning runs.
Some losses hurt more than others. For the Blue Jays, this one stung deeply.
"This game can rip your heart out and tonight was one of those nights," Happ said. "The bullpen has been great for us. This shouldn't be an issue. This was just one of those nights."
Robert Falkoff is a contributor to MLB.com based in Kansas City.