Gibbons credits White Sox for tough pitching
Blue Jays fall to Chicago for sixth straight time dating back to last year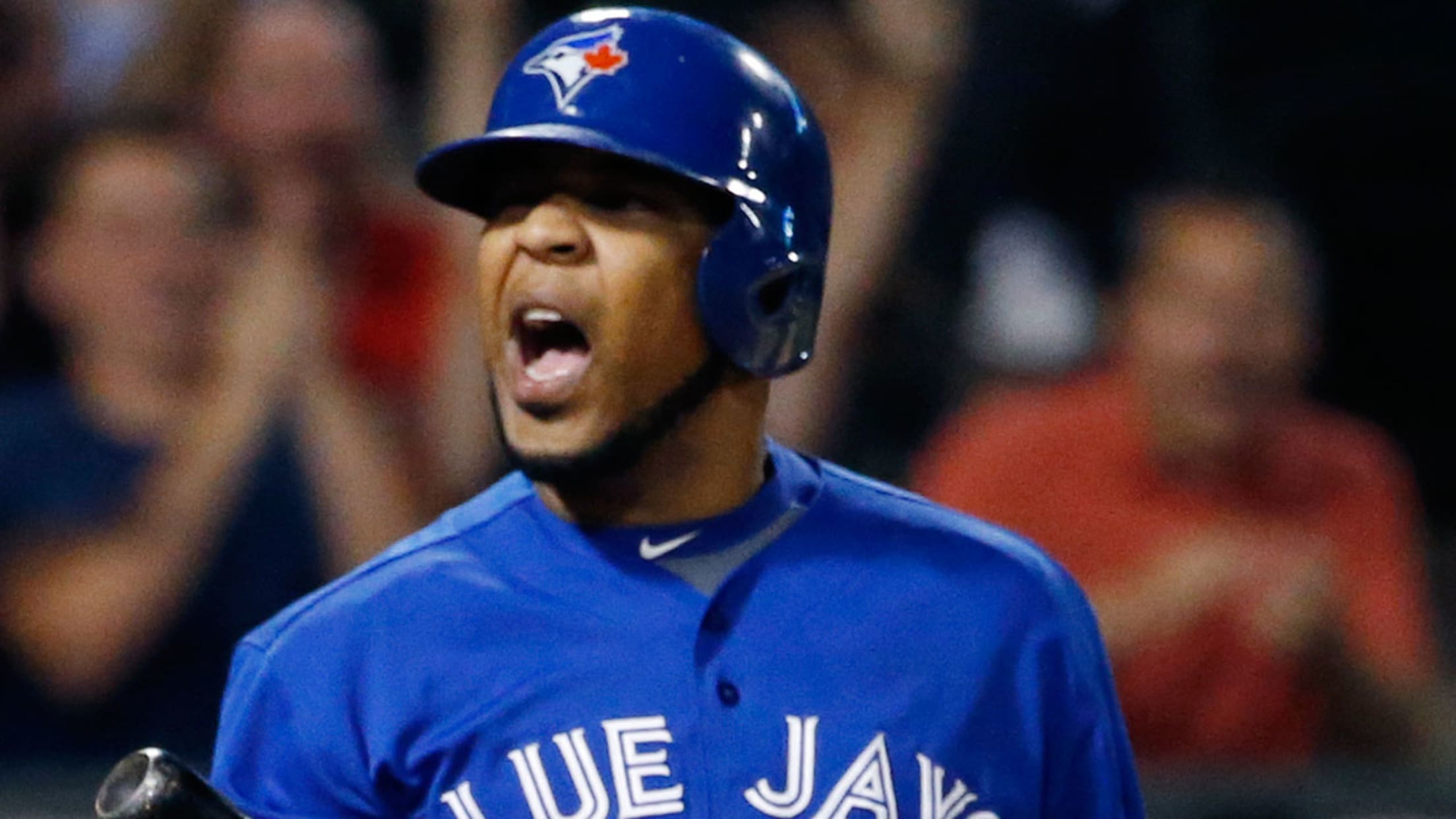 Edwin Encarnacion struck out with one out and the bases loaded in the ninth inning Friday. (AP)
CHICAGO -- The Blue Jays couldn't have asked for a better scenario in the ninth inning Friday night at U.S. Cellular Field.Trailing by a run, they had the bases loaded with only one out and the heart of their order coming to the plate. White Sox closer David Robertson was
CHICAGO -- The Blue Jays couldn't have asked for a better scenario in the ninth inning Friday night at U.S. Cellular Field.
Trailing by a run, they had the bases loaded with only one out and the heart of their order coming to the plate. White Sox closer David Robertson was pitching for the fifth time in six days and appeared on the ropes as Edwin Encarnacion walked to the plate.
• Final frame of Blue Jays-White Sox a wild one
Instead of capitalizing, however, two of the Blue Jays' biggest bats -- Encarnacion and Michael Saunders -- were silenced in the White Sox 3-2 victory to open a weekend series at U.S. Cellular Field. Encarnacion struck out for the fourth time in the game and Saunders popped weakly to shortstop, sending the Blue Jays to their fourth straight loss to Chicago this season and sixth in a row dating to last year.
"You couldn't ask for better guys at the plate," said manager John Gibbons, who was ejected in the ninth for arguing a foul ball during Darwin Barney's at-bat. "[Josh Donaldson] did his job [with an infield hit], but they always hold our offense in check. It doesn't matter who they're throwing out there."
Barney was standing on third for the final two outs, just 90 feet away from scoring the tying run. Gibbons didn't seem too surprised that he was stranded there.
"They're always tough on us and they always limit what we do offensively," he said. "If we don't hold them down enough, that's what happens, but I thought we had a good shot tonight. Those are games you need to win."
It was impressive that Barney reached third in the first place, after two close calls that could've erased him from the basepaths.
The first was an apparent wild pitch by Robertson that would've been strike three and allowed Barney to run to first. Instead, it was called a foul tip, which led to Gibbons' ejection. Once aboard after a walk, Barney moved to second on a single by Ezequiel Carrera and then to third on Donaldson's infield hit, just eluding the tag of third baseman Tyler Saladino with a headfirst dive into the base.
The play stood as called following a replay challenge by the White Sox, and Barney felt like the momentum would surely send him home with the tying run. Instead, the Blue Jays' offense fell flat, something that's been happening more often since Jose Bautista was placed on the 15-day disabled list with turf toe last week.
"At any time, a pitcher can start making pitches and hitting his spots," Barney said. "They're holding a weapon before we are. We have the bat, but they make the first move. So, that guy's got good stuff. [Robertson] made some pitches to get good hitters out."
Brian Hedger is a contributor to MLB.com based in Chicago.