Around the Horn: Duo to battle for backstop
Jansen has early advantage, McGuire aims to keep pressure on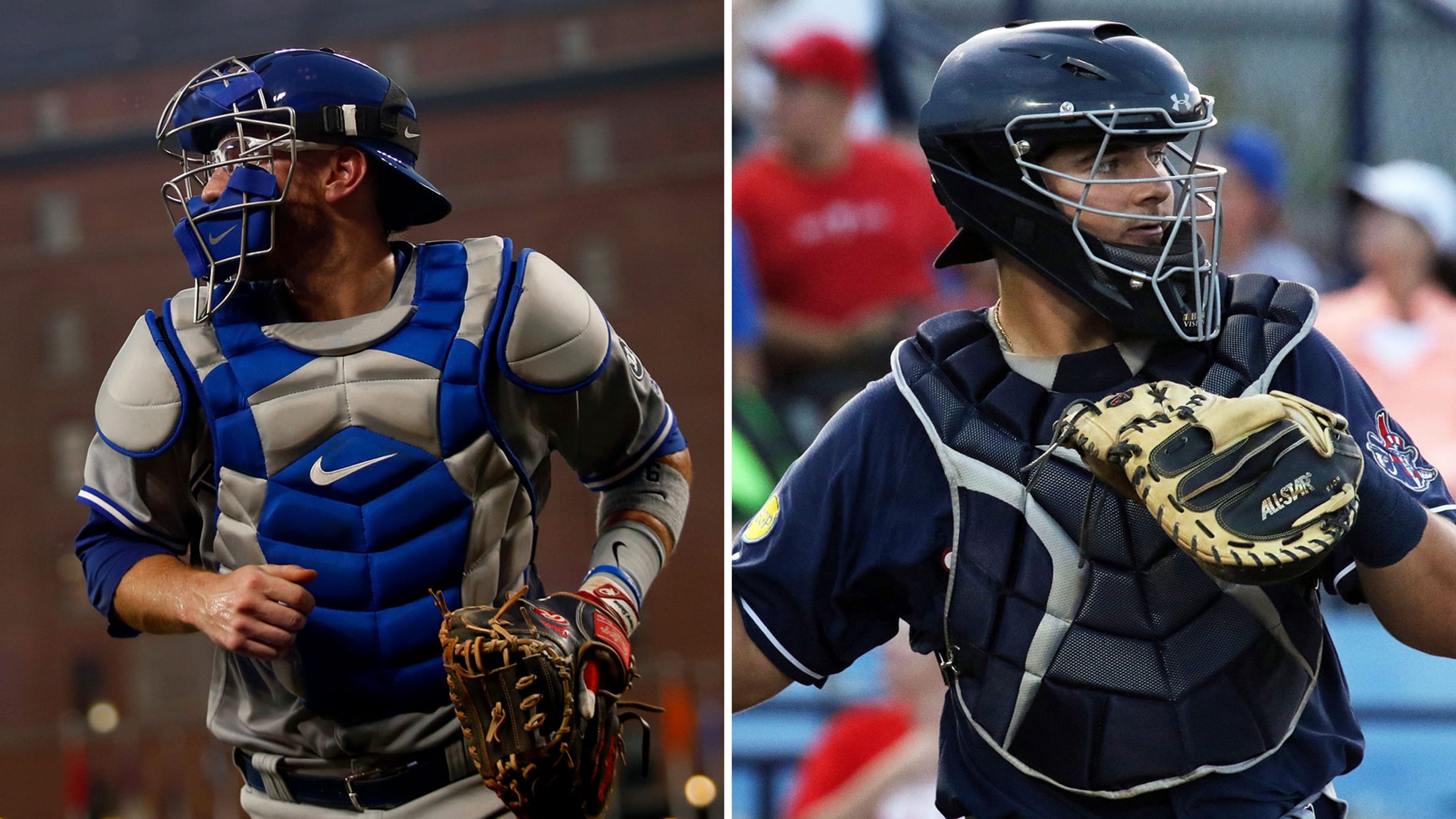 TORONTO -- The Blue Jays will start determining who their catcher of the future will be when Danny Jansen and Reese McGuire battle it out behind the plate this spring.Toronto paid $16.4 million for the Dodgers to take Russell Martin off its hands and the hefty price tag was all
TORONTO -- The Blue Jays will start determining who their catcher of the future will be when Danny Jansen and Reese McGuire battle it out behind the plate this spring.
Toronto paid $16.4 million for the Dodgers to take Russell Martin off its hands and the hefty price tag was all about clearing a path for these two men. The competition will begin this spring and should carry deep into the year with the long-term No. 1 role up for grabs.
Even following Martin's departure, the Blue Jays have a lot of depth behind the plate. As MLB.com begins its annual Around the Horn series, here's where things currently stand for Toronto's group of catchers:
The frontrunner
The Blue Jays claim the No. 1 job is up for grabs, but it seems like a foregone conclusion that Jansen will get first crack. The 23-year-old received a promotion last year before McGuire, and he appeared in more than twice the number of games. Jansen (No. 3) has been ranked ahead of McGuire (No. 20) for each of the past two years according to MLB Pipeline's Top 30 Toronto prospects list and -- at least early on -- this will be his job to lose. Jansen's biggest asset in this competition is his bat, which produced a .275/.390/.473 slash line with 12 homers and 58 RBIs in 88 games at Triple-A Buffalo last season. The biggest challenge will be learning a new pitching staff, and Jansen will have to do it while holding off McGuire.
The backup
There's a good chance Toronto isn't ready to have Jansen and McGuire on the roster at the same time. The preference seems to be having each player in the lineup on a regular basis. So if Jansen wins the starting job, there's a good chance McGuire will open the year at Triple-A Buffalo. This game of musical chairs opens the door for Luke Maile to return as Toronto's primary backup for a second consecutive season. Last season, Maile outperformed Martin by hitting .248/.333/.366 across 68 games. The 27-year-old has an option remaining, so the Blue Jays could send him to Buffalo, but odds are he makes the team in a reserve role.
The underdog
McGuire faces an uphill battle to make the team, but he's not too far behind in this race for things to change over time. If Jansen struggles this spring, McGuire potentially pushes him for a roster spot. If Jansen gets off to a poor start in April or May, it almost assuredly creates an opening for McGuire. He hit just .233/.312/.339 at Triple-A last season, but it's the strength of his arm and his defensive work behind the plate that remain the most appealing. If McGuire's not on the 25-man roster on Opening Day, it shouldn't take long for him to get there.
Now or never
Max Pentecost was left exposed during the December Rule 5 Draft again this offseason, and he went unclaimed for the second consecutive year. The former first-round Draft pick appeared in a career-high 89 games last season, but five years into his Toronto tenure, he still has very little to show for his efforts. Pentecost likely makes the jump to Triple-A Buffalo this season. If he's ever going to make the Major Leagues, his bat has to improve, because last year's .684 OPS at Double-A New Hampshire simply won't cut it. This is shaping up to be Pentecost's make-or-break year in the Blue Jays' system.
In the pipeline
The Blue Jays do not have any other catching prospects ranked in the top 30 in their system. One player who used to be on that list, but fell off this year after some additions through the MLB Draft, is Hagen Danner. The 20-year-old appeared in 32 games for Rookie-level Bluefield in 2018. He was taken out of high school and remains a long-term project, but slashed .279/.409/.432 to show the type of offensive upside Toronto has been looking for. Other Rookie-level catchers to keep an eye on include Gabriel Moreno and Alejandro Kirk. Class A Advanced Dunedin's Riley Adams could crack the top 30 with a strong season in 2019.