Gibbons confirms pay increase through 2017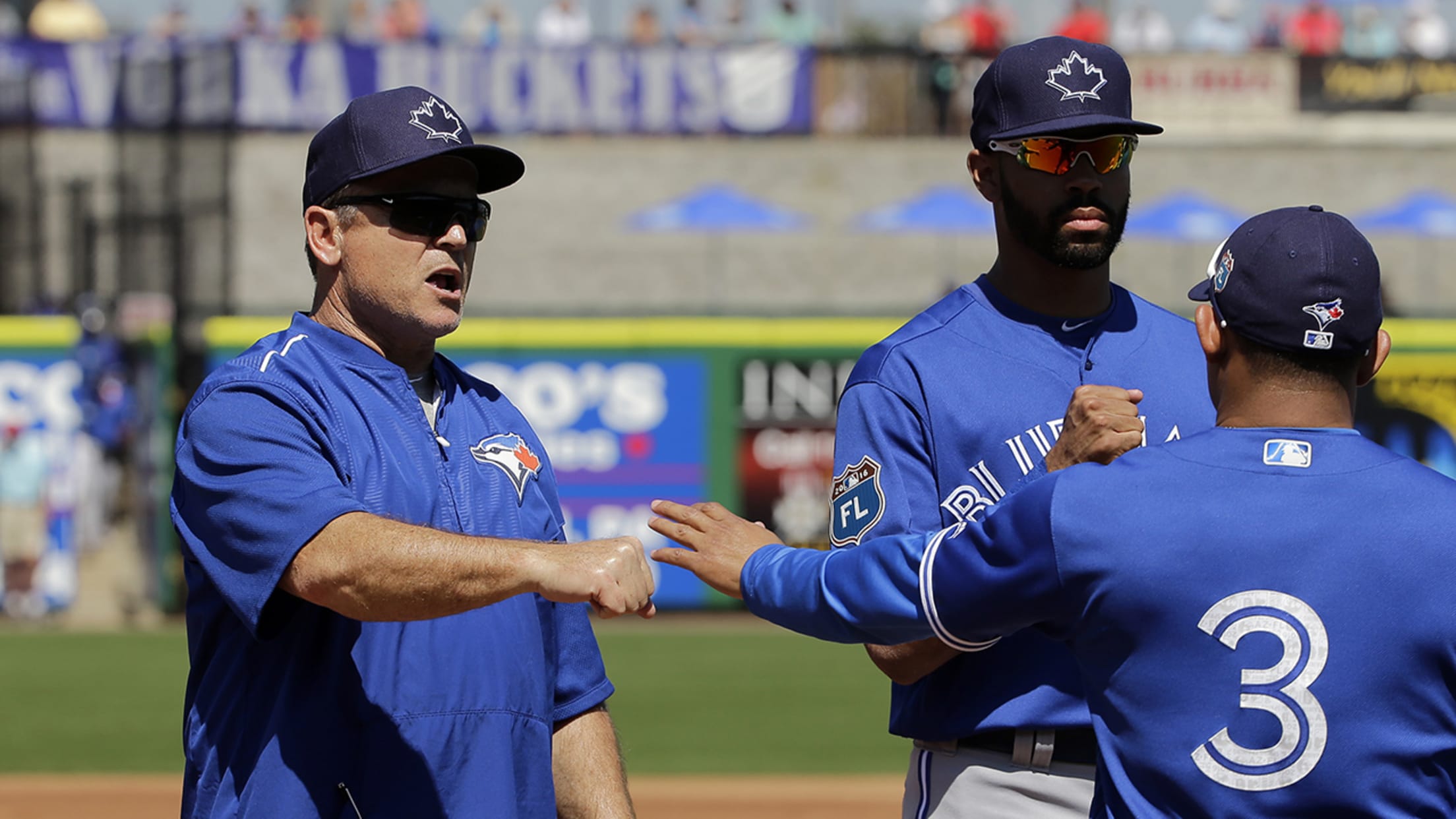 Blue Jays manager John Gibbons is 250-236 over the past three seasons. (AP) (Chris O'Meara/AP)
LAKELAND, Fla. -- Manager John Gibbons confirmed on Tuesday morning that he and the Blue Jays have restructured his contract to include a pay increase through 2017.Terms of the deal were not disclosed."It gave me a little bump," Gibbons said before Toronto's Grapefruit League game against the Tigers at Joker
LAKELAND, Fla. -- Manager John Gibbons confirmed on Tuesday morning that he and the Blue Jays have restructured his contract to include a pay increase through 2017.
Terms of the deal were not disclosed.
"It gave me a little bump," Gibbons said before Toronto's Grapefruit League game against the Tigers at Joker Marchant Stadium. "I won't reveal what that is, of course."
Gibbons' original contract included an annual rollover clause that automatically picked up the following year's option if the Blue Jays did not decline it by Jan. 1, and then adding an option year.
"There comes a time that we [should] give some finality to it one way or the other," Gibbons said. "Or, who knows, it could give me some leverage down the road."
Gibbons said he and former general manager Alex Anthopoulos originally discussed removing the rollover clause late last season. Gibbons added he didn't know who broached the subject and said he doesn't view it as a big deal.
"We were just kind of sitting around talking one day," Gibbons said. "I said, 'You know, it sounds like a good idea. I haven't given it much thought, to be honest with you.'"
Gibbons is coming off a 2015 season in which he led the Blue Jays to an American League East title and Toronto's first postseason berth since the 1993 World Series championship season. The 53-year-old Gibbons is 250-236 over the past three seasons of his second managerial stint with Toronto and 555-541 overall in parts of eight seasons at the helm of the Blue Jays.
Worth noting
• Gibbons said designated hitter Edwin Encarnacion (oblique) is "feeling better" and will take at-bats in Minor League games "pretty soon," but he acknowledged there is still no timetable for his return.
• The Blue Jays will let the closer competition between Roberto Osuna and Drew Storen "roll for another week or so," Gibbons said.