Blue Jays name Army officer Honorary Bat Girl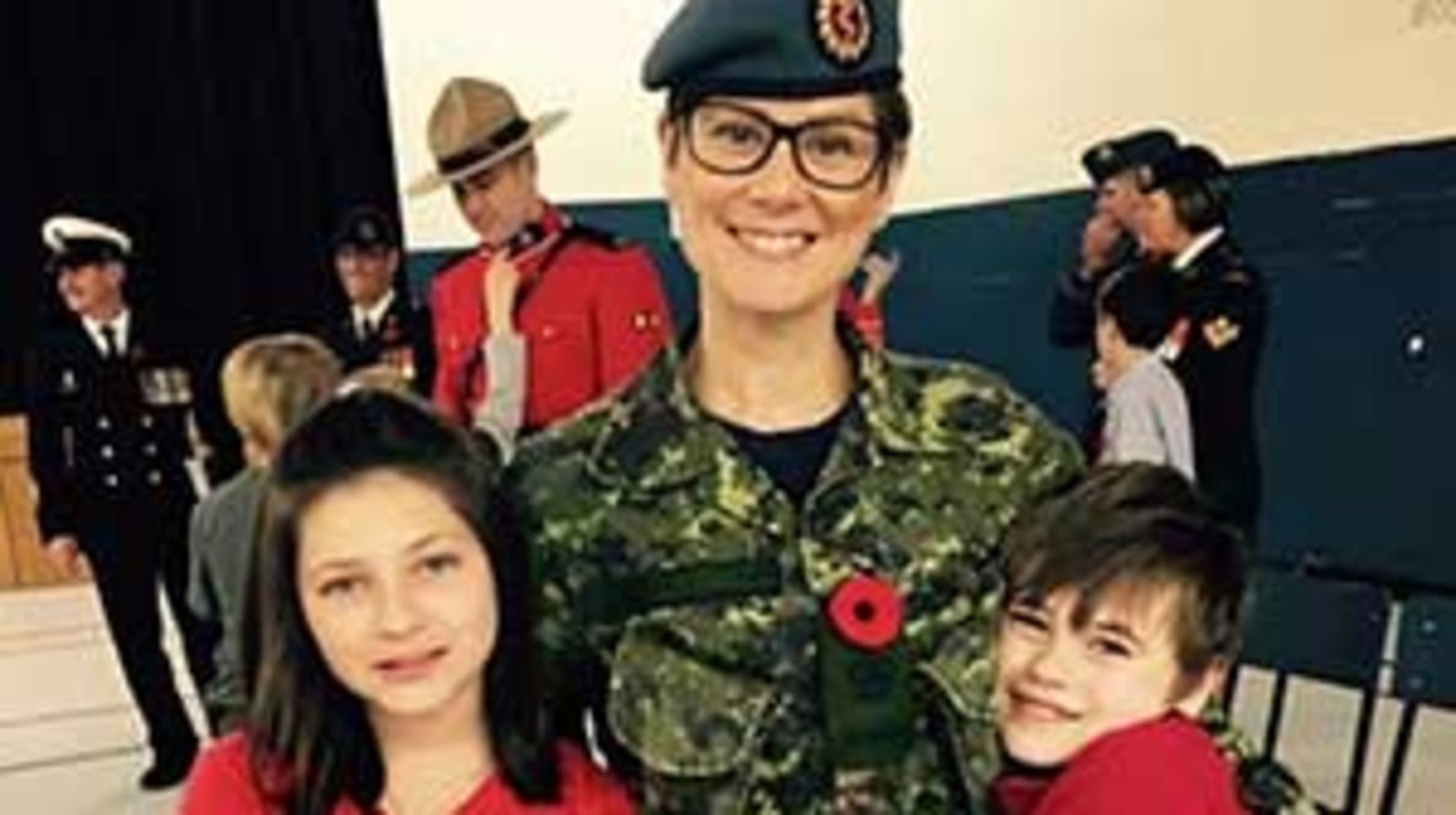 TORONTO -- The Blue Jays have announced that Warrant Officer LaLena Lynn Stary will be their honorary bat girl for Sunday's game against the White Sox on Mother's Day. Stary grew up in Kingston, Nova Scotia, and she is a regional medical lab technologist advisor. In May 2016, Stary was
TORONTO -- The Blue Jays have announced that Warrant Officer LaLena Lynn Stary will be their honorary bat girl for Sunday's game against the White Sox on Mother's Day.
Stary grew up in Kingston, Nova Scotia, and she is a regional medical lab technologist advisor. In May 2016, Stary was diagnosed with breast cancer and later had to go through surgery, chemotherapy, radiation and herceptin infusions.
The good news is that Stary feels healthy and has returned to work full time. Ever since her original diagnosis, the mother of two has been trying to support and educate other people who are going through similar hardships. Stary will be honored on the field prior to Sunday's series finale.
All 30 MLB clubs selected their respective honorees, each of whom have demonstrated an extraordinary commitment to the battle against breast cancer. Each Honorary Bat Girl will be recognized during their respective club's pregame ceremonies on Sunday. Teams playing on the road will select another home game to recognize their Honorary Bat Girl.
On Sunday, players around the Major Leagues will once again use pink bats and wear pink wristbands, which they've been doing since 2006 as part of Going To Bat Against Breast Cancer. They'll also wear specially designed pink and team-color hats, and uniforms will display the symbolic pink breast cancer ribbon and the MLB breast cancer awareness logo.
Stary has sailed on the USNS Comfort, been deployed to Afghanistan, posted to 14 Wing Greenwood (IR four years) and then returned to Halifax, Nova Scotia. She has taught numerous times, was part of the Speaker's Bureau, speaking at various events, and has been a harassment advisor, ethics coordinator and UGSO and workplace violence investigator.
For the first time since the Honorary Bat Girl program's inception in 2009, MLB has partnered with CrowdRise by GoFundMe to host a fundraising contest for each of the Honorary Bat Girls to raise money to benefit Stand up to Cancer (SU2C) and Susan G. Komen. The winner of the contest will receive a trip to the 2019 World Series. MLB will donate all funds from the contest to SU2C and Komen.